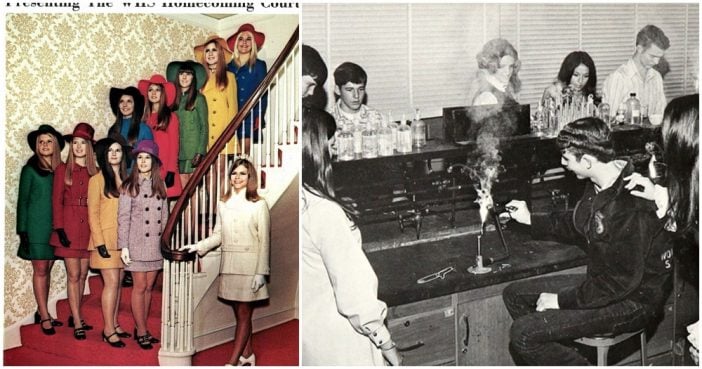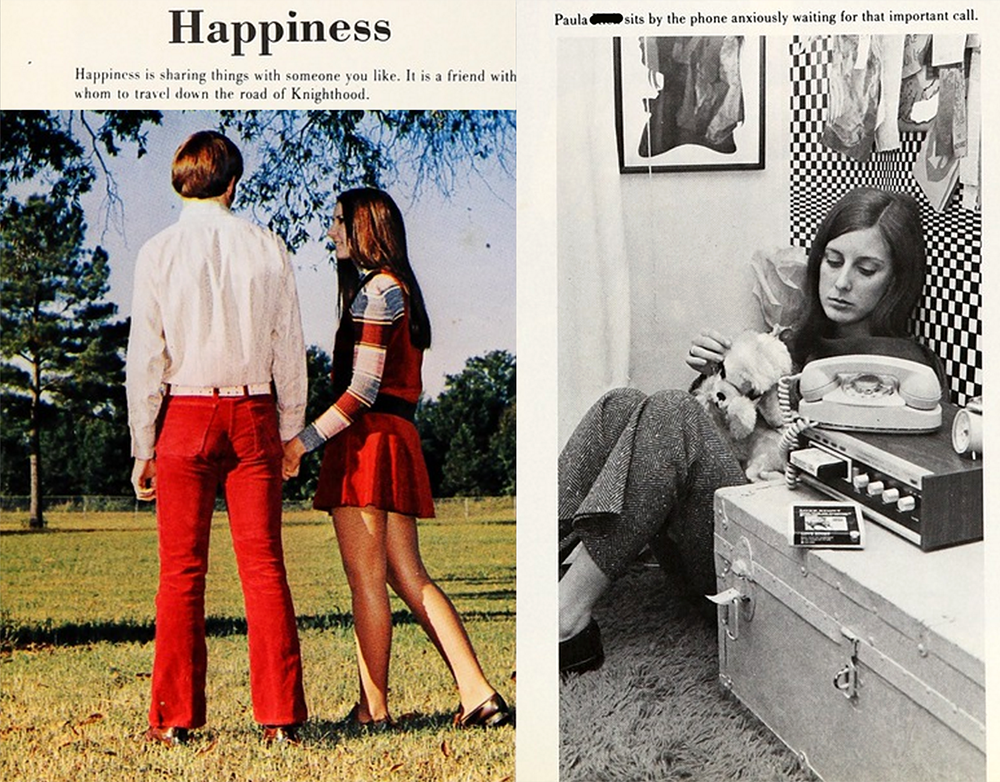 Dig those bright red pants with white belt. Now that's what I call style.
I wish the resolution was a little better  so that I could get a good look at what eight-track tape Paula is listening to.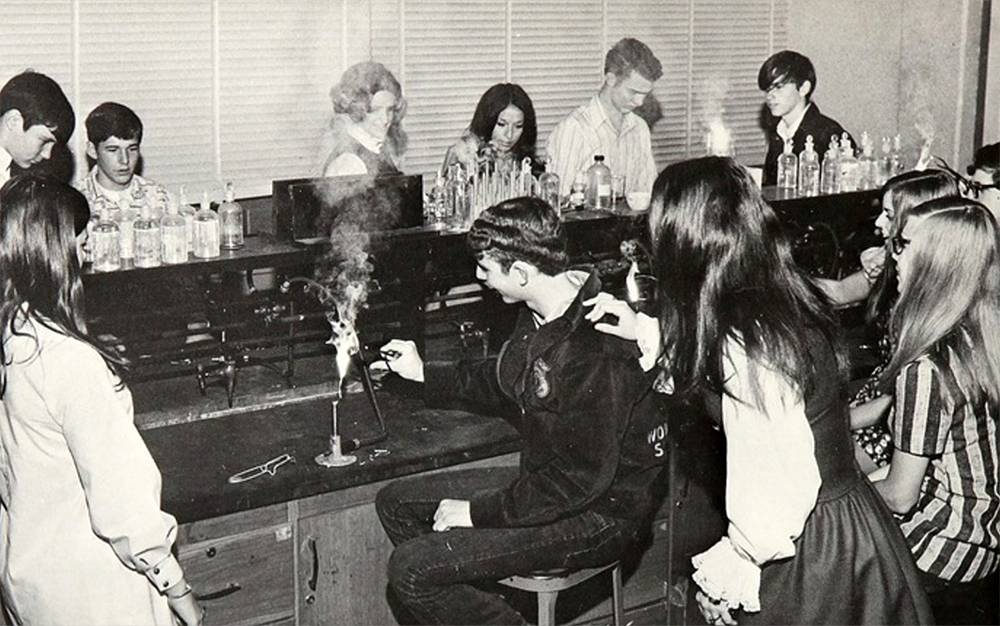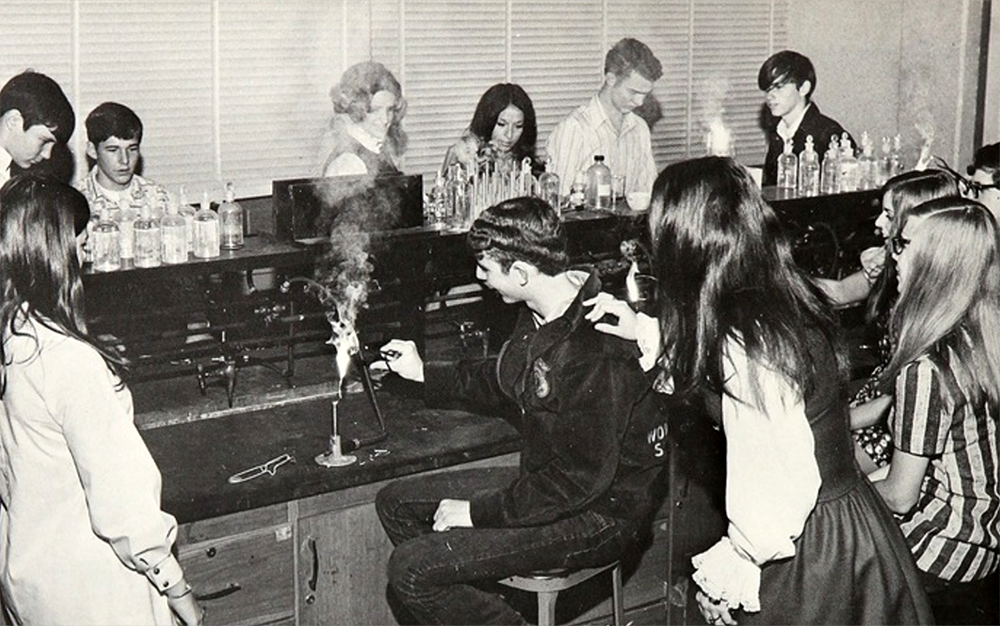 Another look at science class.  Again – where's the protective eye-wear?
Flirting and pretending to read.  The guys are on the prowl… but I think the fella at right is perhaps out of his league.
Is it just me, or do you get the distinct impression that these Speech II students all want a piece of Buddy?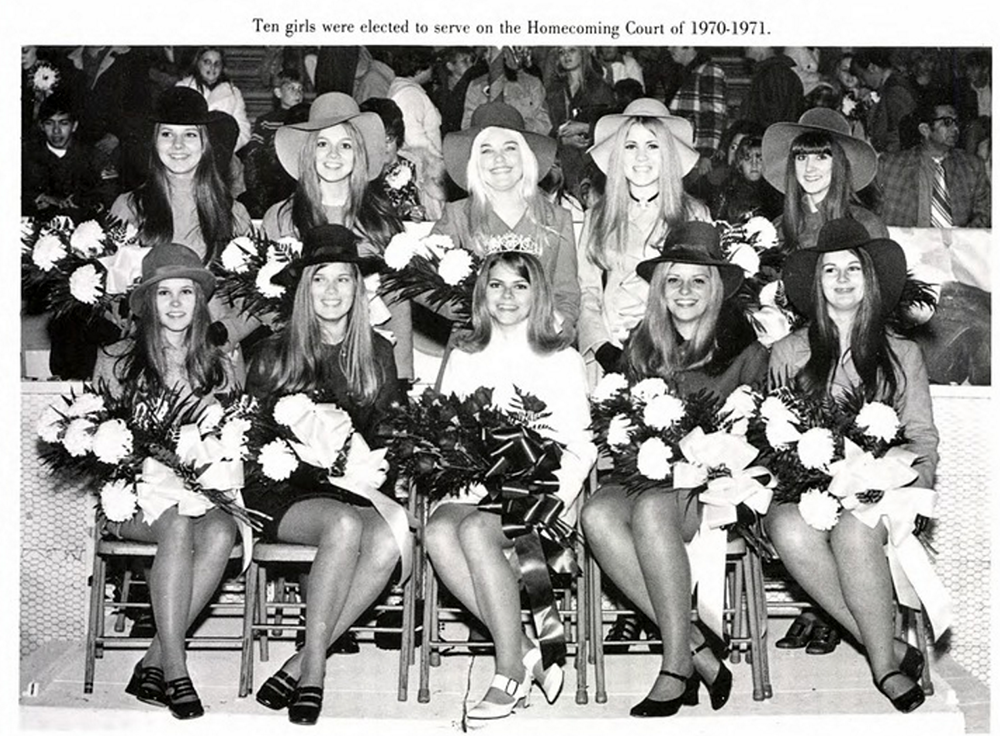 Homecoming court 1970.  Just as in the 1969 court, the ladies are rocking the big hats.