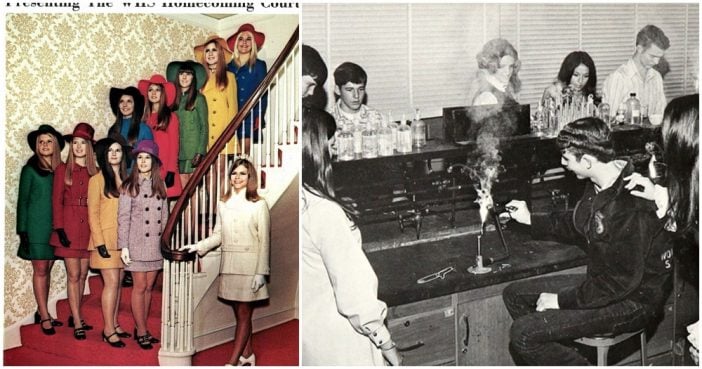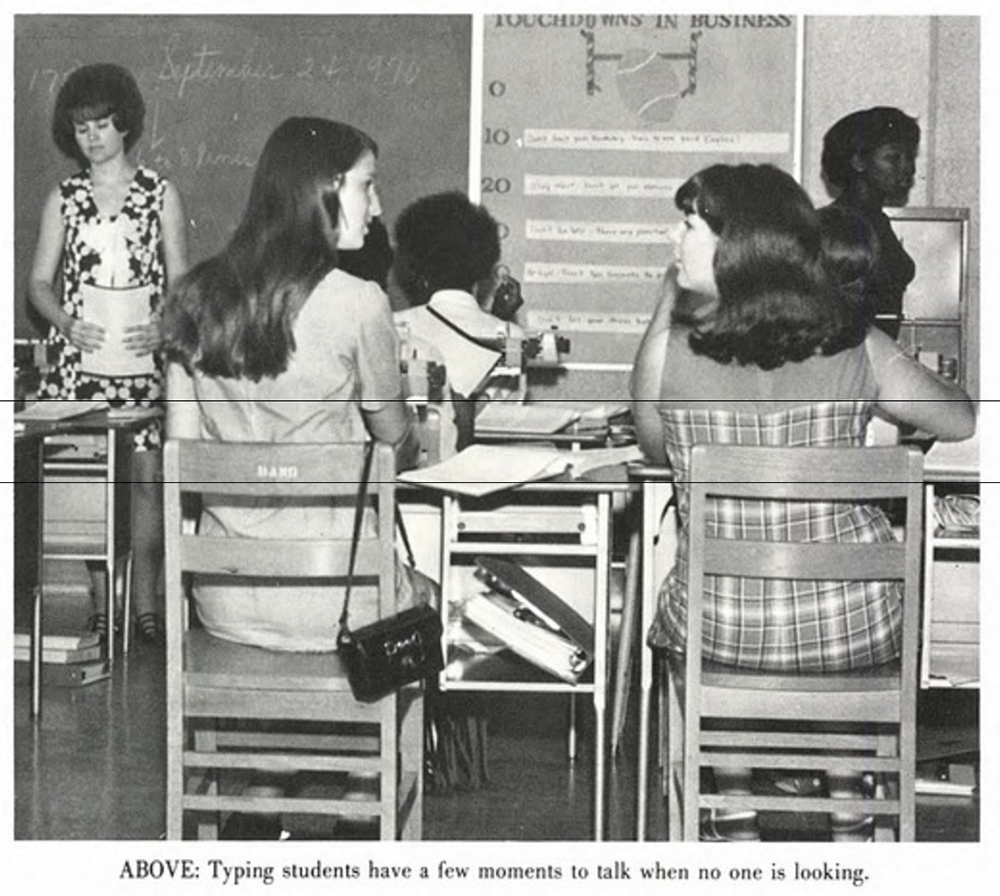 "Typing students have a few moments to talk when no one is looking."
I'm going to hazard a guess that the entire typing class is female.  Just a hunch.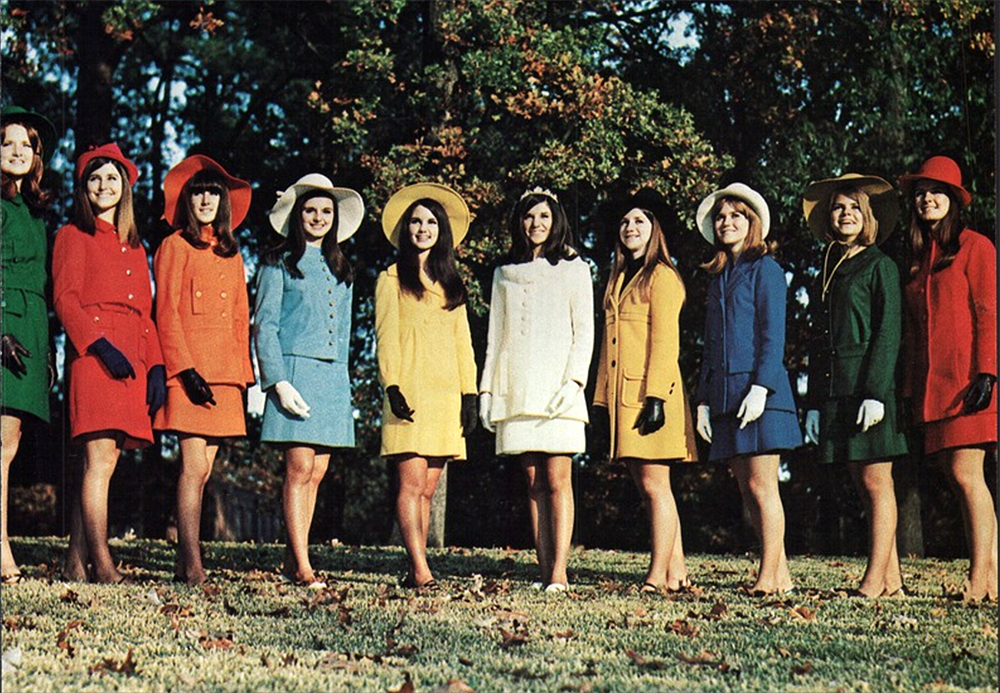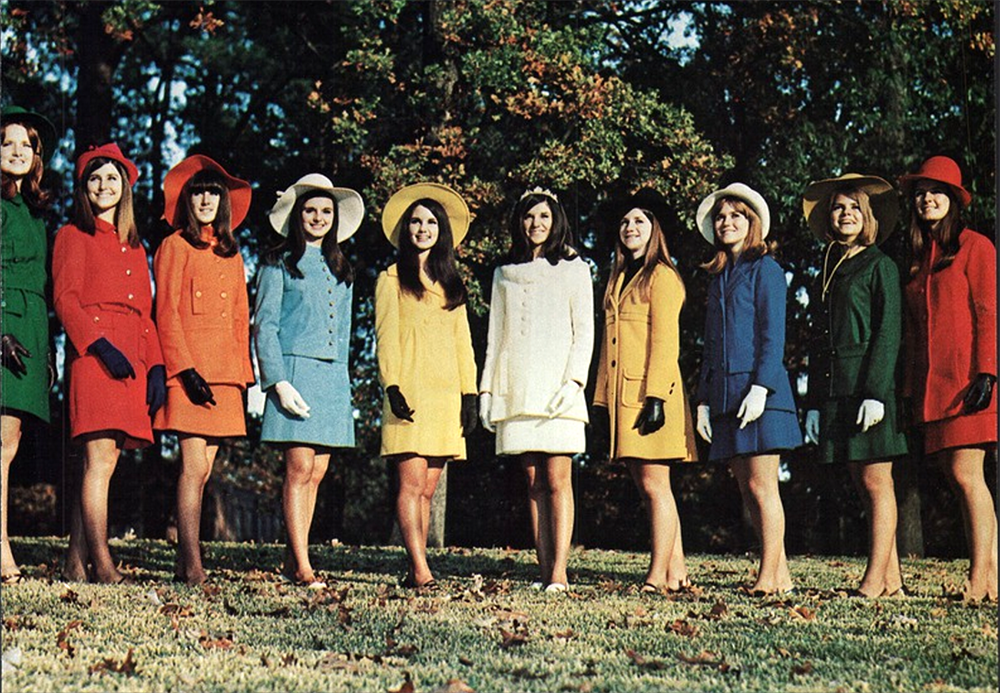 The Homecoming Court in 1969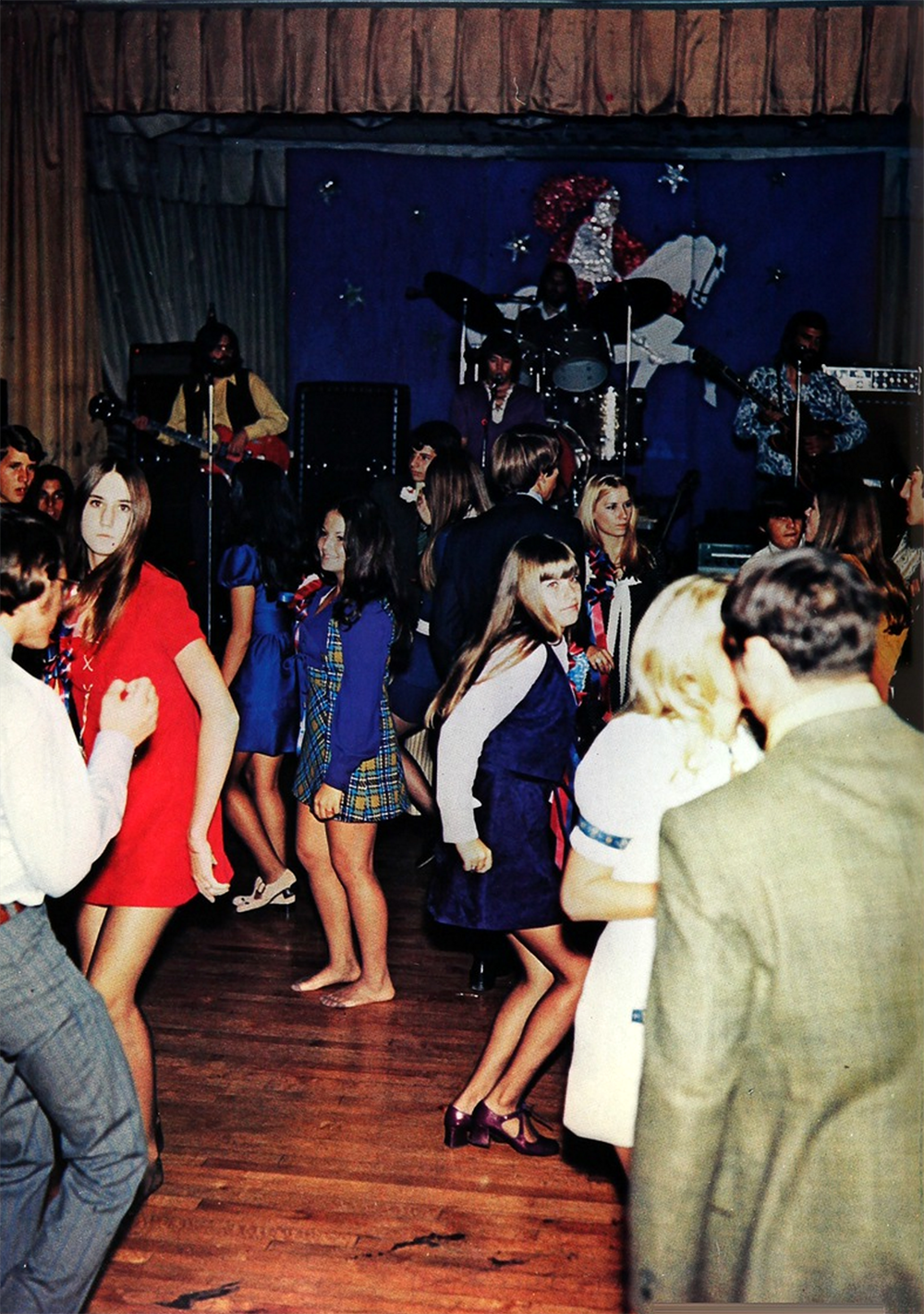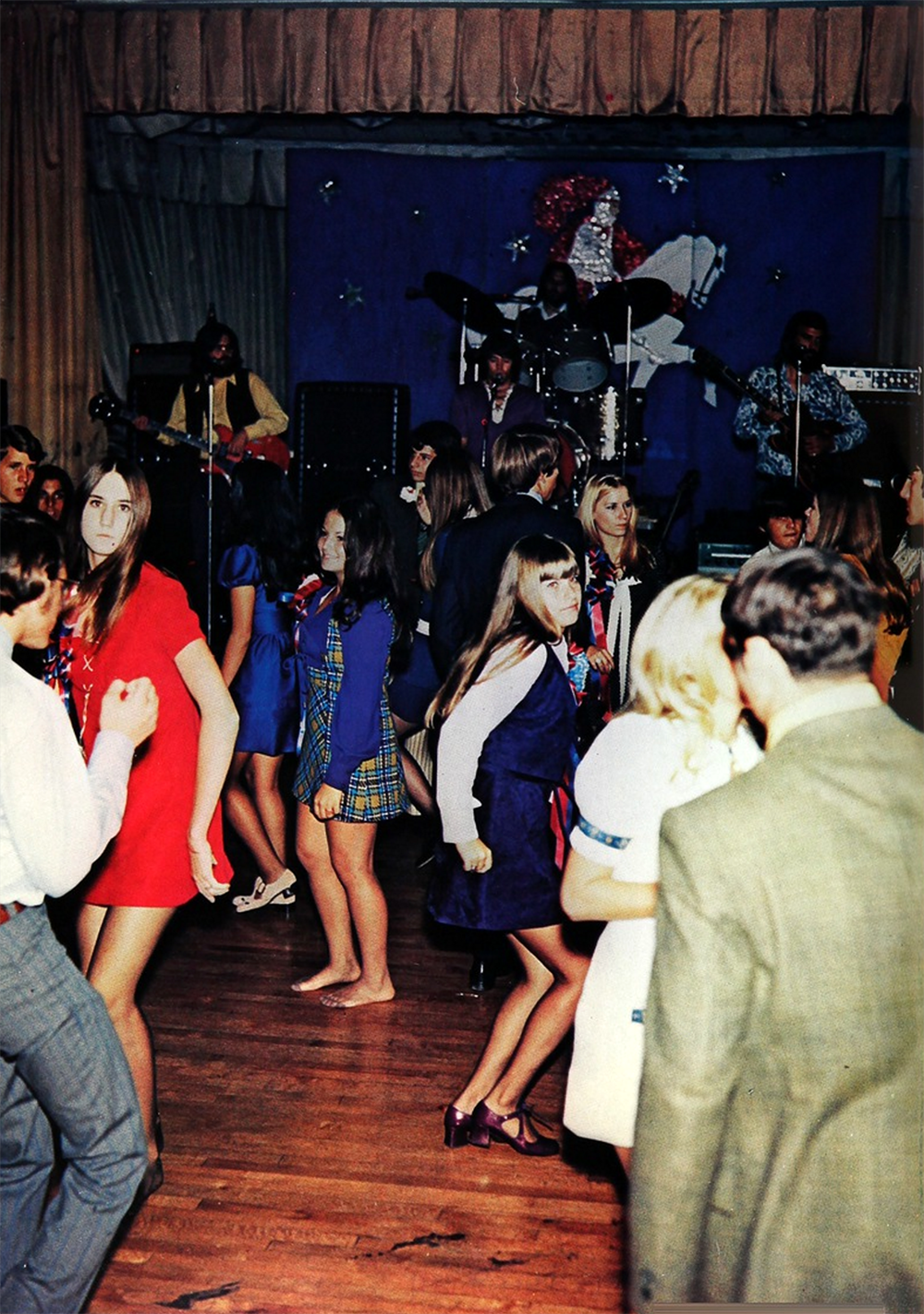 Gettin' down in the gym. What song do you think the cover band is playing?  My money is on "American Woman".
"The lounge provides a restful spot for conversation and relaxation for some of Woodlawn's teachers."
Take note of the ashtray.  A restful spot for relaxation indeed.