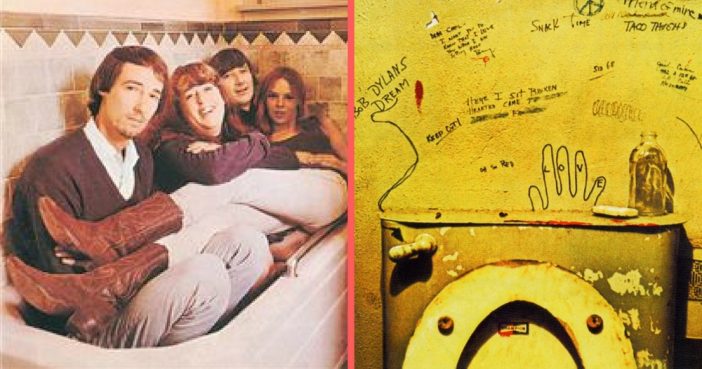 3. Rolling Stones, 'Beggars Banquet' (1968)
Toilets were still taboo in 1968 — enough so that the Stones' record company rejected the cover photo of a bathroom wall full of graffiti (at a Porsche dealership in Los Angeles), ultimately replacing it with a plain white cover with italic black print in the mode of a formal invitation. The album was delayed for months as a result, and the original art didn't surface until the Eighties.
4. Blind Faith, 'Blind Faith' (1969)
The Eric Clapton-Steve Winwood supergroup had no name until they saw the cover art for their album, which photographer Bob Seidemann called "Blind Faith": an 11-year-old girl with her shirt off, her innocence in counterpoint to the technological toy in her hands. (Model Mariora Goschen says that she was promised a horse for posing for the cover, and had to settle for 40 pounds sterling.) In the United States, the image of a topless tween provoked outrage (although not as much as it probably would today), so the record company also offered a version with a picture of the band.
 What horror show of a rock and roll artist in next on our list? Click "Next" to find out.