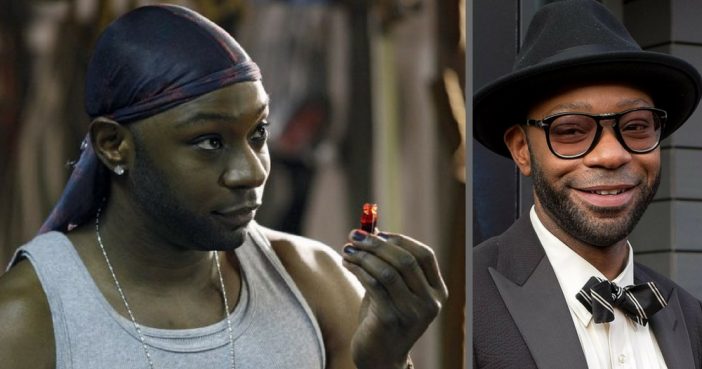 Nelsan Ellis, the actor who starred in HBO's True Blood as Lafayette Reynolds, has died, his manager Emily Gerson Saines, told The Hollywood Reporter.
He was 39.
"Nelsan has passed away after complications with heart failure," Saines said. "He was a great talent, and his words and presence will be forever missed."
On True Blood, Lafayette was a short-order cook at Merlotte's. In the books, he was killed off, but because Ellis made him such an enjoyable character, he survived in the series.
Octavia Spencer broke the news on Instagram Saturday morning, saying, "Just got word that we lost (Nelsan). My heart breaks for his kids and family."
https://www.instagram.com/p/BWS8ofBlHxX/?taken-by=therealoctaviaspencer
"We were extremely saddened to hear of the passing of Nelsan Ellis," HBO said in a statement. "Nelsan was a long-time member of the HBO family whose groundbreaking portrayal of Lafayette will be remembered fondly within the overall legacy of True Blood. Nelsan will be dearly missed by his fans and all of us at HBO."
True Blood creator, Alan Ball said: "Nelsan was a singular talent whose creativity never ceased to amaze me. Working with him was a privilege."
Ellis appeared in numerous film and TV shows, inclduing The Soloist, The Butler, Get On Up and Elementary.
Ellis was born in Harvey, Ill. He attended Thorn Ridge High School in Dolton, Illinois. He later attended Oxford University and Columbia College in Chicago, before graduating from the famed Juilliard School.
Click NEXT to continue…