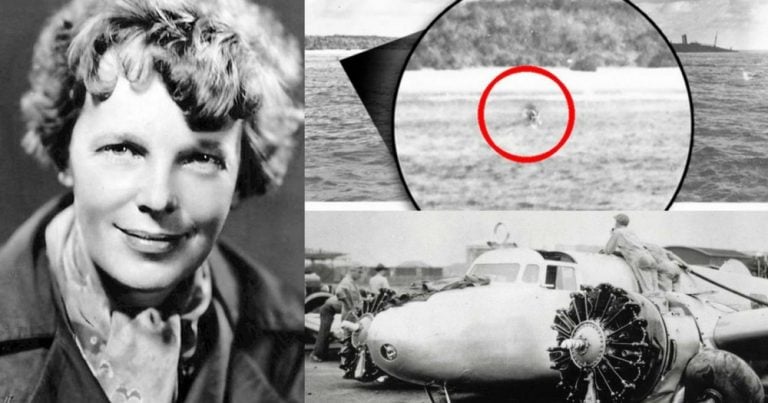 Vanished Without a Trace
After her disappearance, the government launched what at the time became the largest ever sea and air search. American vessels, however, weren't allowed into the Japanese-controlled Marshall Islands.
No trace of the flyers or their plane was ever found.
Days after their alleged crash landing, Henry believes Earhart and Noonan, along with their plane, were picked up by the Japanese military and taken roughly 200 miles to Jaluit Island, where Kinney's photograph — which contains the caption: "MARSHALL ISLANDS, JALUIT ATOLL, JALUIT ISLAND. JALUIT HARBOR." — was later snapped on the dock.
Forensic analyst Carner identified the ship that the individual presumed to be Earhart appears to be staring at as the Koshu Maru, a Japanese cargo ship.
Behind the ship on a barge is an object resembling an airplane that Gibson calculated to be 38 feet long. Records show that Earhart's Lockheed Electra measured 38.7 feet long.
The Koshu Maru is believed to have transported the Flyers nearly 2,000 miles to the island of Saipan.
More on NEXT page…