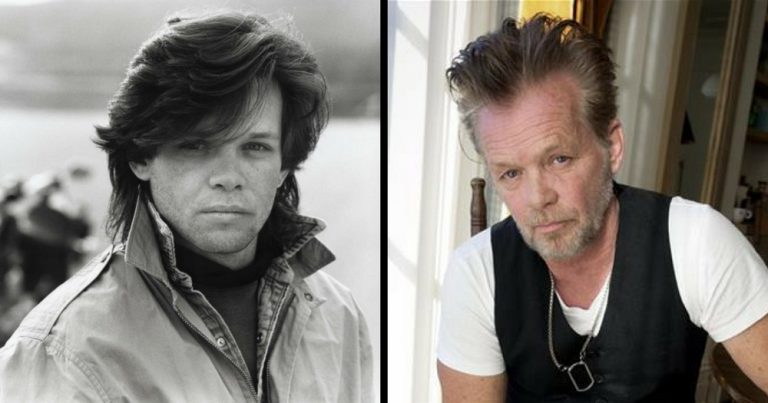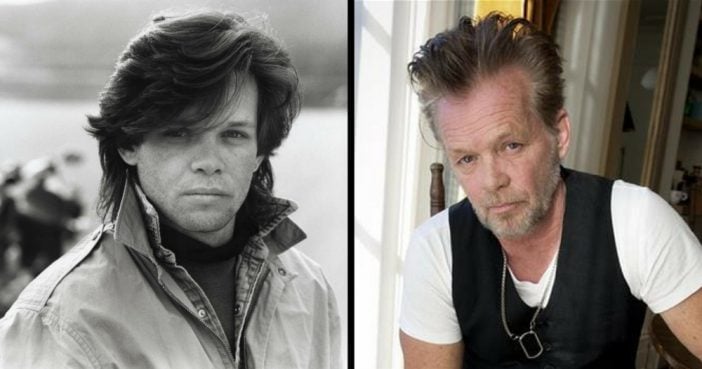 "Hurts So Good" was a hit summer song back in 1982 for John Mellencamp. Decades later, he's still a singer with stories to tell … and a lot of drive besides, as Jane Pauley found out firsthand:
Well, I was born in a small town,
And I can breathe in a small town,
Gonna die in this small town,
And that's prob'ly where they'll bury me.
John Mellencamp was born in a small town — Seymour, Indiana — and he still lives outside another small town about 50 miles away, where, last month, it crossed fellow Hoosier Jane Pauley's mind she could die in one.
"I am not letting go!" she laughed, holding onto Mellencamp as they took off on a motorcycle. (Yes, she should have worn a helmet.)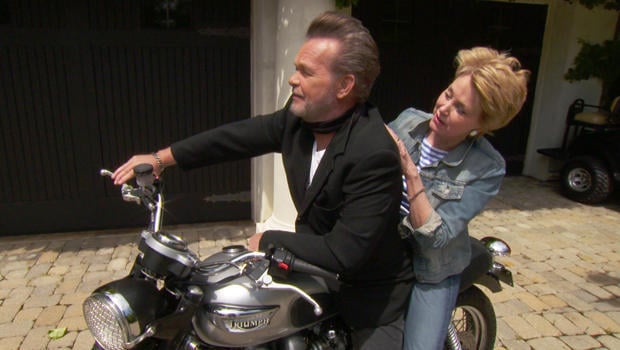 Mellencamp has come a long way, to his 86-acre estate bordering Lake Monroe near Bloomington.
Pauley asked, "What is it about you and Indiana?"
"I have to come here; I just feel at home," he said. "I mean, I can be away for a long time and come back here and kind of decompress and then: boom!"
It's ironic: he extols the bucolic life, but lives a fast one.
"Where would you rather be than sitting here and being interviewed?" Pauley asked.
"Well, cards on the table? I don't really like being interviewed. I have talked about myself for 40 years. And I'm just not that interesting."
Not interesting? Married in high school and a father at 19, Mellencamp wasted no time.  At 21, he went to New York to study art — or to sign a record deal.
"It turned out that the New York Art Student League wanted money, but the record company wanted to give me money!" he laughed. "I ended up getting a record deal like that."
"I interviewed the head of a record company and he said within minutes, everybody knows that somebody who has walked in the door has something."
"With the most humility, I say that's what happened to me. They didn't even listen to the demo tape!"
But we're still listening to Mellencamp classics, like "Jack & Diane":  
Oh, yeah, Life goes on
Long after the thrill of living is gone.
"I don't really know how a 25-year-old guy would know that life would go on long after the thrill of living is gone, but I wrote those words," Mellencamp said. "And for me it was very helpful because I don't know about you, but I want to do something every day. I want to learn something every day. I want to make something every day. If I go for a day and don't make anything, I feel guilty about it."
"I love every part of that statement. What do you think is driving you?" Pauley asked.
"I wrote in a song: 'Life is short, even in its longest days.'"
He's a serious and prolific painter. His portraits have been shown at museums. But the music often interrupts the brushwork.
"There's a song on the new record called 'Easy Targets,'" he said. "And I wrote that song in, I don't know, in five minutes. I couldn't even keep up with it. So songwriting has become like a real surprise to me and really exciting at my age. It's more exciting now than it ever was."
For more info on the rockstar's latest album, click "Next."