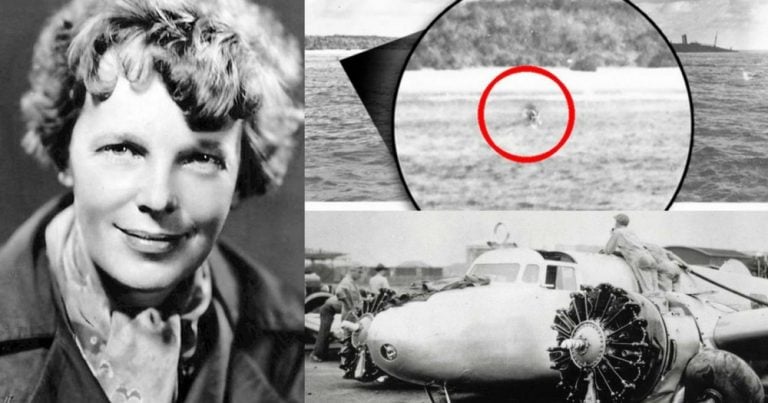 Facial recognition expert Kent Gibson, who compared known images of Noonan and Earhart with the individuals photographed on the dock, believes it's "likely" they are the two lost aviators.
"There's nothing that points me in another direction," says Gibson, who adds that the figure believed to be Earhart has the "same prominent, athletic shoulders as Amelia" and the same "short, bobbed hair."
Crash site investigator and former fighter pilot Dan Hampton traveled with Henry to the remote Mili Atoll, where it's believed Earhart crash-landed after flying roughly 850 miles off course during her flight to tiny Howland Island. From there she planned to refuel then continue on Hawaii.
Click NEXT to continue…