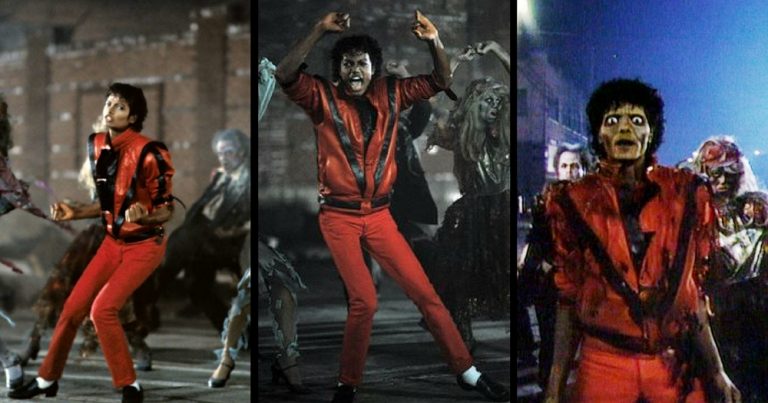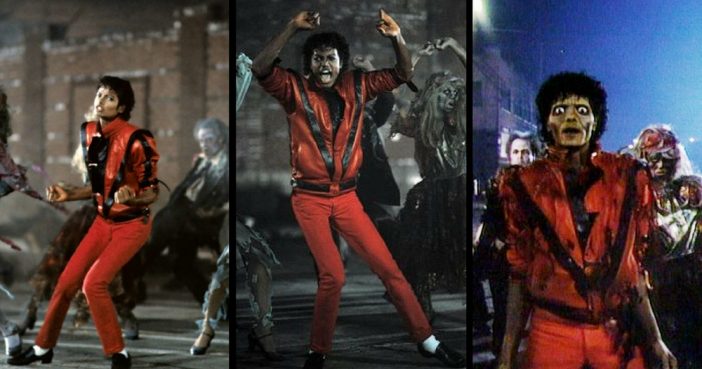 This is a rare pop song with a horror theme. Halloween novelty songs like "Monster Mash" and "There's A Bad Moon On The Rise" had been around for a while, but this was the first hit song with year-round appeal containing lyrics about creatures of the night who terrify their victim. At the time, Michael Jackson was one of the least frightening people on Earth, as a matter of fact, so the video had to sell it. John Landis, who worked on the 1981 movie An American Werewolf In London, was brought in to direct. Landis had Jackson turn into a Werewolf in the video. The video was a cultural milestone, introducing elaborate choreography, costumes, and dialogue into the format. It also introduced the concept of the long-form music video, where a mini-movie was made for a song, then edited down for the short version. The long version of "Thriller" runs nearly 14 minutes, but had remarkable longevity, easily racking up over 100 million views when it showed up on YouTube. MTV usually ran the short version, which ran a little under five minutes but still contained about a minute of non-song content in a storyline that omits most of the movie the couple is watching at the beginning.
With its famous graveyard dance, the video started the trend of group dance scenes in pop videos, forcing even non-dancers like Pat Benatar to front a group of dancers in their clips. Everyone knows the dance behind the famous funky jam we know as 'Thriller'. This is some very rare found footage of Michael Jackson rehearsing the legendary choreography for his 'Thriller' video! Enjoy.
Click "Next" to see the music video and the lyrics so you can sing along and maybe dance along.