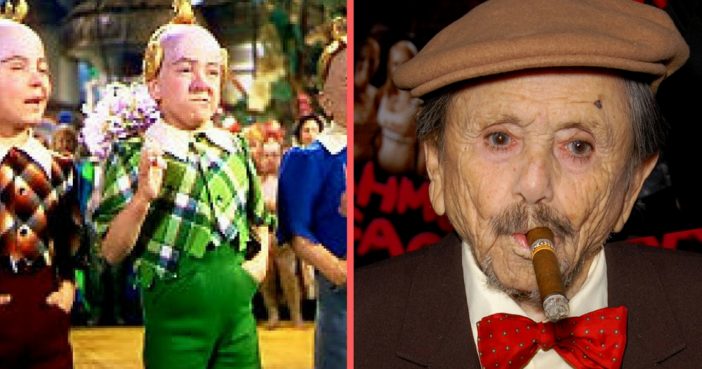 Boq, Fyter, Jinjur, Nimmie Amee, Ojo the Lucky, and Unc Nunkie. These are some of the names of the Munchkins we all adored when we were kids. These cute and lovable characters of the fictional Munchkin Country first appeared in the 1900 children's novel written by L. Frank Baum, The Wonderful Wizard of Oz, and were the ones who helped Dorothy follow the yellow brick road in the beloved 1939 Victor Fleming film, The Wizard of Oz. 
Described in the books as the same size as a 12-year-old child, the Munchkins in the movie were portrayed mostly by a cast of 124 adults with dwarfism. There were no more than 10 children among them.
They came to be so famous that now the word munchkin is used as a synonym for anything small. In 2007, they were awarded a special recognition on the Hollywood Walk of Fame, with their own star on the pavement. Seven of the surviving Munchkin actors attended the ceremony, including the actor Gerard Marenghi, better known as Jerry Maren, now the last surviving Munchkin.
Maren wasn't just any Munchkin. He was one of the "Lollipop Guild," who handed a lollipop to Dorothy.
Born in 1920 in Boston, Maren was only 18 at the time of casting and stood just three feet six inches tall. Although he was the youngest of them all when cast as a Munchkin, the actor was specifically picked to play the green-garbed member of the Lollipop Guild and the central figure in the male Munchkin trio.
CLICK TO CONTINUE READING