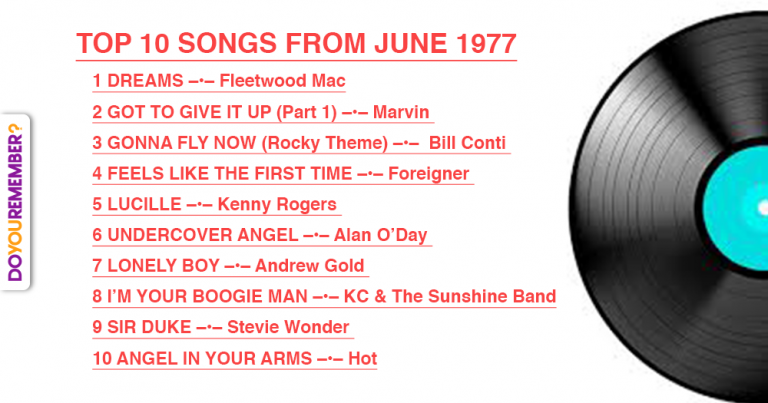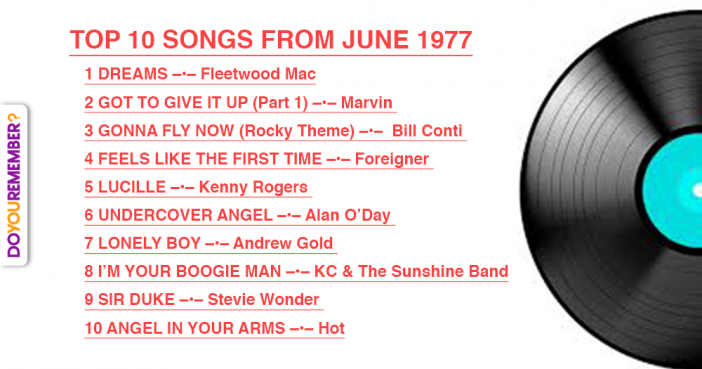 While artists like Bruno Mars and Ed Sheeran fill up our Billboard Charts these days, I always find myself wondering what the top ten hits were on this week, forty years ago. Well, if you find yourself wondering the same thing, you can find below the top 10 songs for the week of June 18th 1977.
10.) Hot – "Angel In Your Arms"
Hot was the trio of Cathy Carson, Gwen Owens and Juanita Curiel. This song is about a woman who knows her man is cheating on her, and responds by doing some cheating of her own. It was a sentiment that hadn't yet found its way into a hit song, as most infidelity narratives find the singer either suffering in silence or giving the cheater the boot.
9.) Stevie Wonder – "Sir Duke"
From his 1976 album Songs in the Key of Life, this hit single was written in tribute to Duke Ellington, the influential jazz legend who had died in 1974. The lyrics also refer to Count Basie, Glenn Miller, Louis Armstrong and Ella Fitzgerald.
To see more songs on this Top 10 list of yesteryear, click "Next."