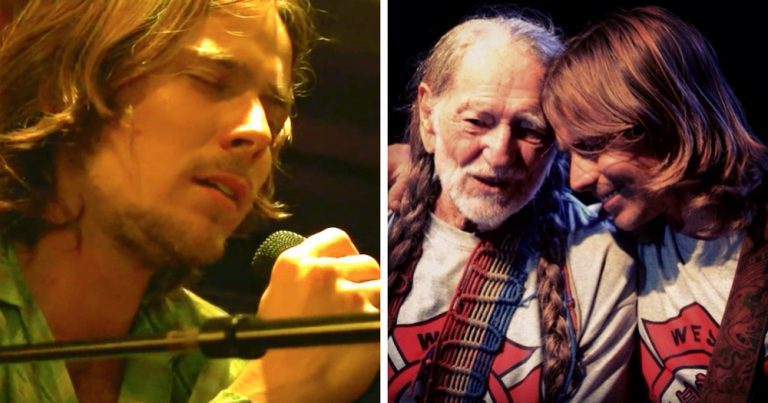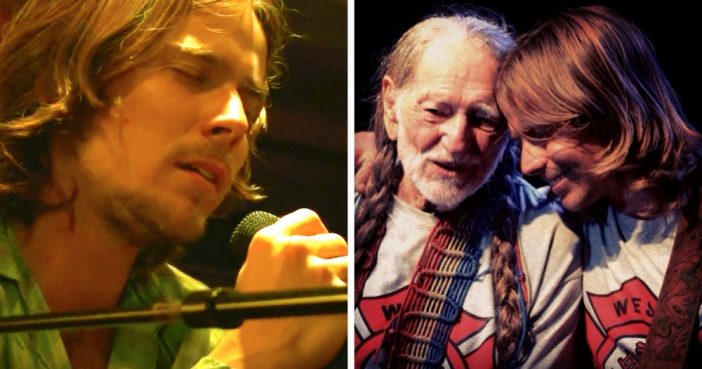 The song pays homage to classic R&B, and it is one of Lukas's favorite songs that the band has produced. In a recent interview, he claimed, "This is my favorite song on the record – the most personal to me and yet I think anyone can relate to it. I always feel like I'm cleaning my soul out when I sing it. It's my tribute to the soul musicians I grew up idolizing, and it's really fun to play live."
By now, you are probably wondering if Willie and Lukas ever perform together, at least, that's a question that came to my head the moment I heard Lukas sing. Fortunately, they do perform together every now and then, and it's a beautiful combination.
Just watch them perform a cover of Pearl Jam's "Just Breathe" live.
Their voices blend together in perfect harmony. They sound very similar but distinct at the same time. It's truly wonderful. I could listen to them all day!
SOURCE: (Shareably, Youtube)
RELATED:
Willie Nelson and Julio Iglesias VS. Albert Hammond: To All The Girls I've Loved Before
Waylon Jennings & Willie Nelson: "Mamma's, Don't Let Your Babies Grow Up to Be Cowboys"