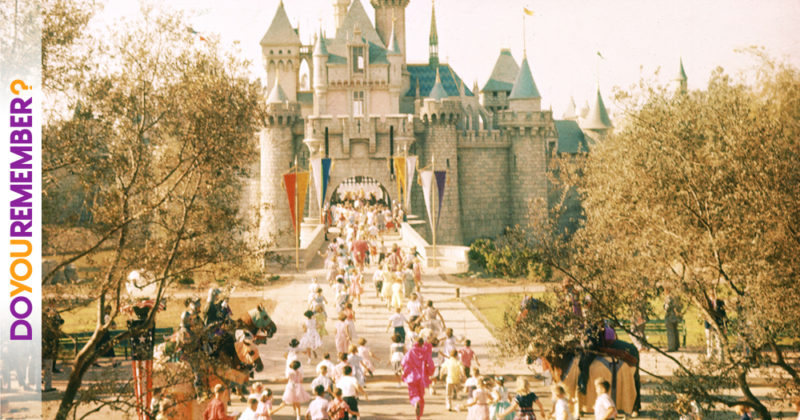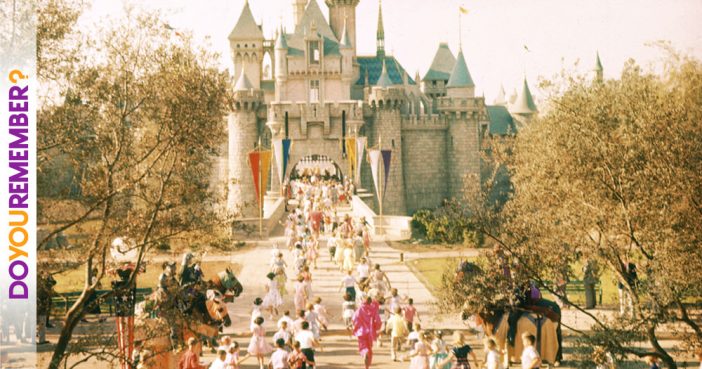 On this day in 1955, Disneyland opened its gates in Anaheim, California, inviting the world inside to experience its magic and excitement. In celebration, DYR counts down 10 little-known facts about the iconic theme park:
The first day the park opened, the experience was anything but magical for visitors. In fact, the pressed dubbed it "Black Sunday," mainly because there was no running water due to a plumbers' strike, toilets were clogged, and women's high heels sunk into freshly poured asphalt as a result of the temps reaching over 100 degrees.
Male employees were forbidden from having any facial hair from the day the park opened until 2000, when they were allowed to maintain neatly trimmed mustaches.
The Penny Arcade actually used real ammunition in its original shooting gallery for the .22 caliber rifles. This lasted for one year until they were removed.
More than 1,000 undercover security officers patrol the park each day, which is more than the number of police officers serving on the City of Anaheim's force.
Each morning the horse-drawn streetcar and trolley tracks at the park are greased with vegetable oil to keep them running safely, efficiently and quietly.
In the midst of the biggest political scandal of his career, embattled U.S. President and longtime Walt Disney pal Richard Nixon gave his famous "I am not a crook" speech at the park.
Club 33 is a members-only club at Disneyland that caters to adults, featuring alcoholic beverages and food. Membership has its privileges, but it isn't cheap, with joining costs of $25,000 and annual dues ranging from $3,000 to $6,000. And did we mention the three-to-six-year wait list?
On several occasions visitors to the Haunted Mansion have chosen the site to scatter the ashes of their loved ones. As honorable and ceremonial as the practice may be, it's definitely not encouraged by the staff, since it forces the closing of the Mansion and HazMat crews are called in for cleanup.
During the 1950s, Casa de Fritos, a food venue inside Disneyland, began using discarded tortilla shells to make chips for customers so they wouldn't go to waste.
In 1964, an exec at Frito-Lay visited the park, saw how popular the snack was, and took action. Two years later Doritos made its national debut.
Employees of Disneyland are prohibited from dating their fellow employees under a policy dubbed Don't Date Disney. They are discouraged from trying to flirt with or "excite" members of the opposite sex.
Disneyland Opens for Business