Adam West — an actor defined and also constrained by his role in the 1960s series "Batman" — died Friday night in Los Angeles. He was 88. A rep said that he died after a short battle with leukemia.
"Our dad always saw himself as The Bright Knight, and aspired to make a positive impact on his fans' lives. He was and always will be our hero," his family said in a statement.
With its "Wham! Pow!" onscreen exclamations, flamboyant villains and cheeky tone, "Batman" became a surprise hit with its premiere on ABC in 1966, a virtual symbol of '60s kitsch. Yet West's portrayal of the superhero and his alter ego, Bruce Wayne, ultimately made it hard for him to get other roles, and while he continued to work throughout his career, options remained limited because of his association with the character.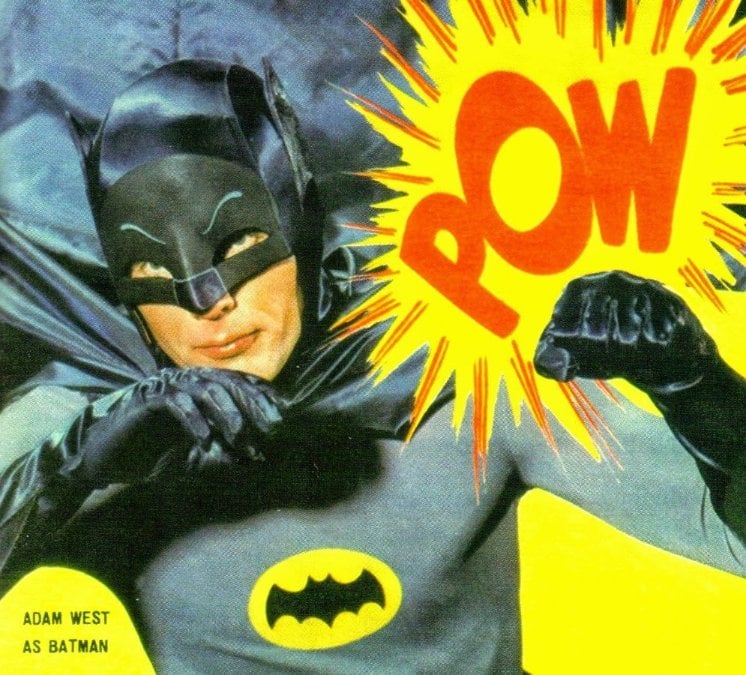 West also chafed against the darker versions of Bob Kane's hero that emerged in more recent years, beginning with the Michael Keaton-starring, Tim Burton-directed adaptations that began in 1989, and followed by Christopher Nolan's enormously successful Dark Knight trilogy.
In February 2016, CBS sitcom "The Big Bang Theory," which had hosted a number of geek favorites over the years, celebrated its 200th episode — and marked the 50th anniversary of "Batman" — with an appearance by West.
Asked by Variety what the character of Batman has come to mean to him over five decades, West said: "Money. Some years ago I made an agreement with Batman. There was a time when Batman really kept me from getting some pretty good roles, and I was asked to do what I figured were important features. However, Batman was there, and very few people would take a chance on me walking on to the screen. And they'd be taking people away from the story. So I decided that since so many people love Batman, I might as well love it too. Why not? So I began to reengage myself with Batman. And I saw the comedy. I saw the love people had for it, and I just embraced it."
West made his feature debut in 1959's "The Young Philadelphians," starring Paul Newman.
Various supporting roles in movies and TV followed – including a part in the Three Stooges movie "The Outlaws Is Coming."
The origins of the "Batman" series are actually quite complex, but the project eventually landed at 20th Century Fox, which handed it to producer William Dozier, who devised the show's camp comedy sensibility.
Both West and Lyle Waggoner were considered for the part of Batman before West was cast, playing alongside Burt Ward as his sidekick Robin.
PAY TRIBUTE TO THE LEGEND
Click "NEXT" To continue reading