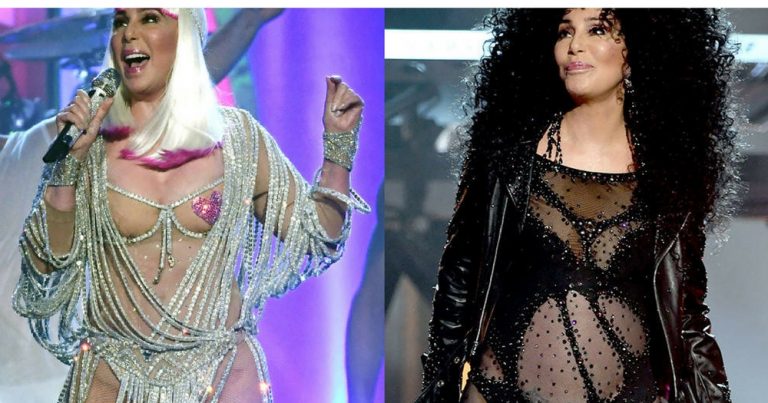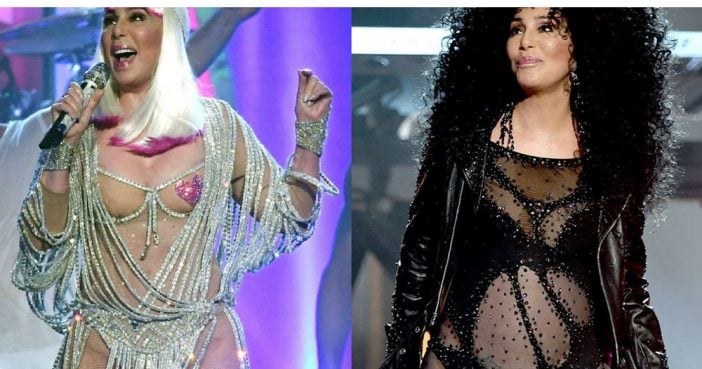 Cher might be 73 but her body certainly doesn't reflect that of a 73-year-old! She rocked out in two sheer outfits during The 2017 Billboard Music Awards two years ago. Cher was far from shy showing off a good portion of her "Birthday Suit". She must have the fountain of youth!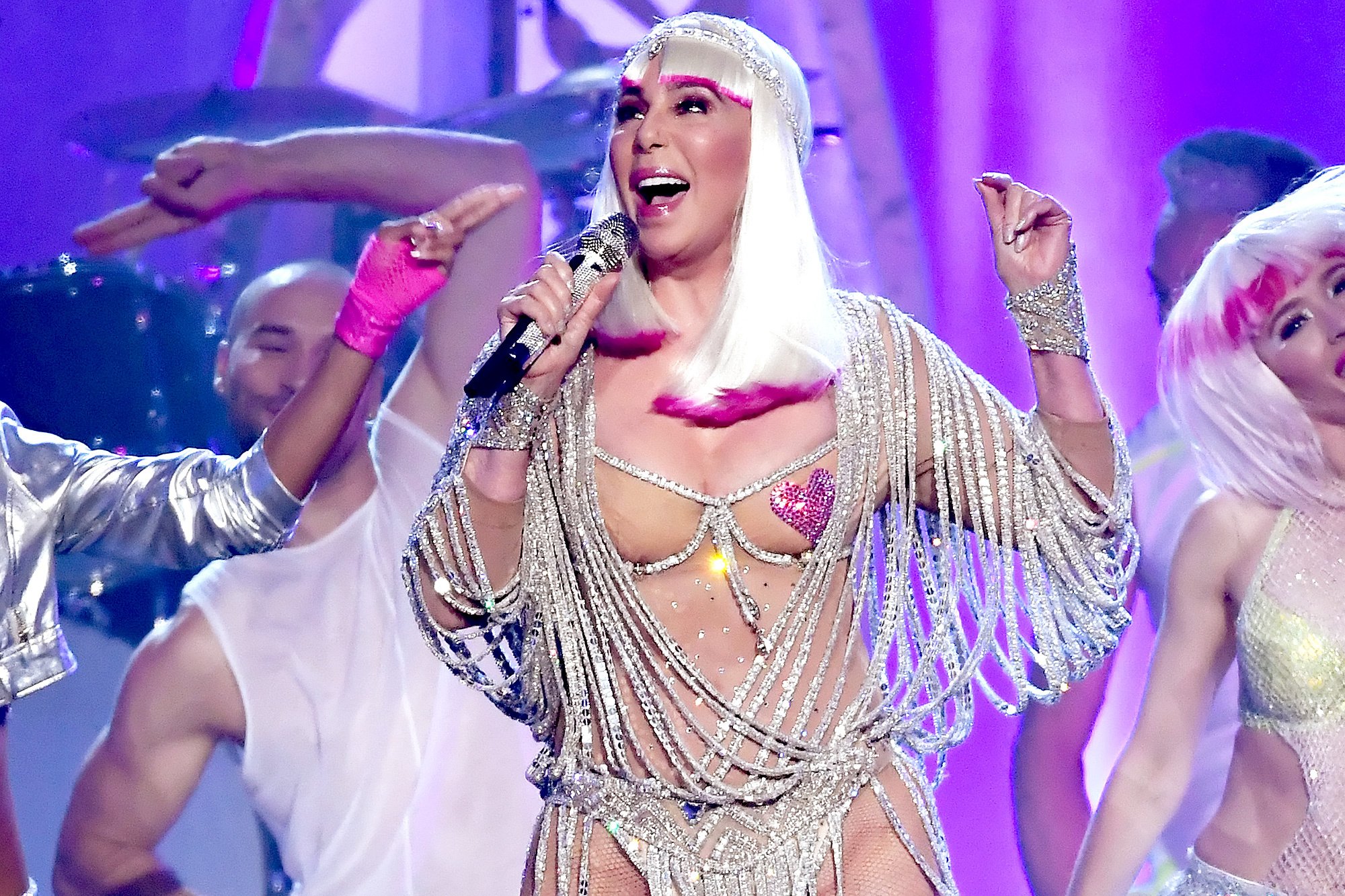 Cher just two years ago at 71performed her smash hits "Believe" and "If I Could Turn Back Time" Sunday night before accepting the ceremony's Icon Award for her decades-long career in the music industry.
The Grammy- and Oscar-winner danced on stage wearing a silver diamante dress, with her chest covered up by heart-shaped nipple pasties. The sparkling dress, which consisted of multiple hanging diamond strips, barely covered the singer's chest and groin area, then she later returned to the stage in a black catsuit and a large curly-haired wig, a throwback to her early 80s look.
"So, I wanted to do what I do since I was 4 years old, and I've been doing it for 53 years," Cher said in accepting the Icon Award. "That is not an applause thing, I'm 71 yesterday! And I can do a five-minute plank, okay? Just saying."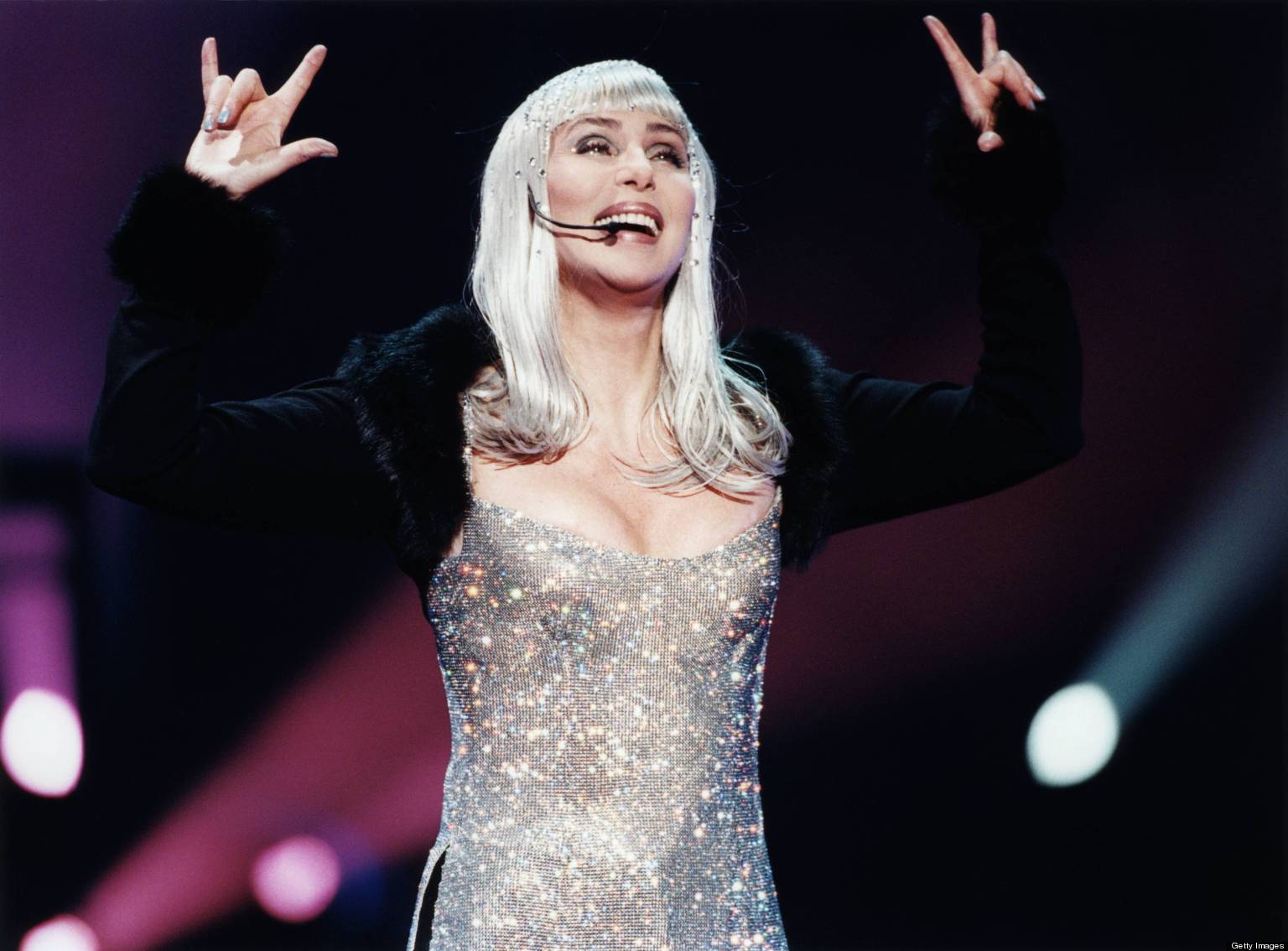 The singer steered clear of politics in her acceptance speech, focusing instead on the advice she received when she was younger and on something her mother told her before she became famous, that she would never be the "smartest," the "prettiest," or the "most talented," but she would be "special."
"I think luck has so much to do with my success," she continued. "I think it was mostly luck and a little bit of something thrown in."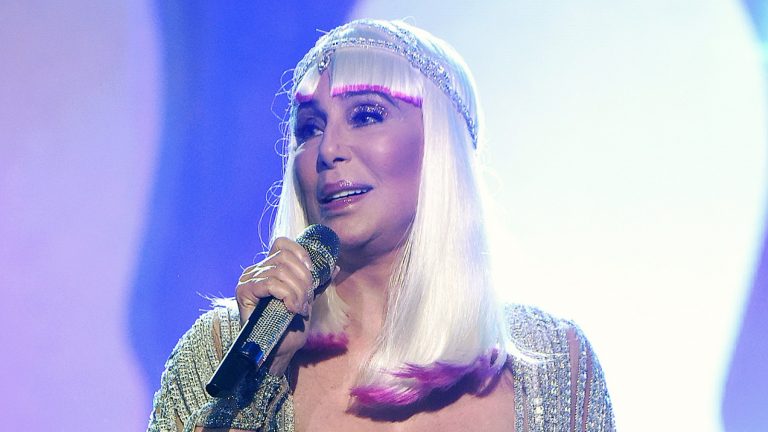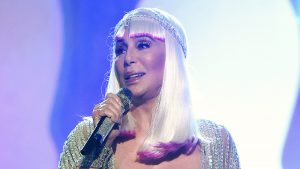 Cher's outfit drew plenty of commentaries on social media and on television, including on Good Morning Britain, where host Piers Morgan said he was not a fan.
"At what point do Cher's outfits become inappropriate? She's 70," he said. "That one, in particular, come on, Cher, for goodness' sake, love."
Check Out Cher Here! 
Did You Know A Broadway Musical About Cher's Life Is Underway?