The Tokens was a singing group that was made up of Hank Medress, Jay Siegel, and Phil and Mitch Margo. Before we get to "The Lion Sleeps Tonight," let's The group had a 1960 hit called "Tonight I Fell In Love," but in 1961, they did not yet have a record label. The group auditioned for producers by the names of Hugo and Luigi (Peretti and Creatore) by singing a song entitled "Wimoweh" to them. The producers were very impressed by the group's rendition of the song. However, they felt that the song needed new lyrics. Hugo and Luigi rewrote the verses with the help of the professional songwriter George Weiss.
The song's title went from "Wimoweh" to its new Americanized title, "The Lion Sleeps Tonight." The Tokens were dumbfounded! They thought this was just an audition; they didn't realize they would be the new adopted fathers of this foreign song. The group was so humiliated by the song's new title that they fought and fought against the release of their recording, which would be a B-side to another "import" (or foreign song) they had recorded that same year called "Tina."
The Rare Video of The Tokens in '63
The very first title of the song had been called "Mbube," which simply means "lion." It was originally a hunting song that was sung in Zulu (which is now considered Swaziland.) The song was made popular in 1930s by a South African singer named Solomon Linda. He recorded the song with his group, The Evening Birds back in 1939. This group of musicians were known as daredevils, and the idea to record the song was inspired by when they used to chase away lions who were trying to hunt down their families' cattle.
The song was a huge hit in South Africa. By 1948, the South African record company sent a copy of the song to Decca Records in America, praying for some distribution. Fortunately, Pete Seeger, a huge folk singer at the time, discovered it and began working on an English version. Pete Seeger thought they were saying "Wime-weh" in the song's chorus, so that's what he named it when he recorded it with his band, The Weavers. This brings us back to The Tokens, who would finally claim ownership of the song after the lyrics were re-written and recorded by them and their producers. See above a rare live recording of the group singing "The Lion Sleeps Tonight" in an Italian TV show in 1963.
(Source)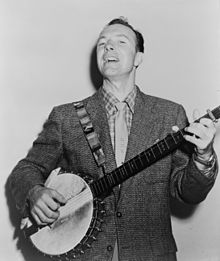 Here's the Tokens performing a little later in life..
Do you think you remember the lyrics?
Lyrics (The Tokens/ final version):
A-weema-weh, a-weema-weh, a-weema-weh, a-weema-weh
A-weema-weh, a-weema-weh, a-weema-weh, a-weema-weh
Aweema-weh, a-weema-weh, a-weema-weh, a-weema-weh
A-weema-weh, a-weema-weh, a-weema-weh, a-weema-weh
In the jungle, the mighty jungle
The lion sleeps tonight
In the jungle the quiet jungle
The lion sleeps tonight
A-weema-weh, a-weema-weh, a-weema-weh, a-weema-weh
A-weema-weh, a-weema-weh, a-weema-weh, a-weema-weh
Aweema-weh, a-weema-weh, a-weema-weh, a-weema-weh
A-weema-weh, a-weema-weh, a-weema-weh, a-weema-weh
Near the village the peaceful village
The lion sleeps tonight
Near the village the quiet village
The lion sleeps tonight
A-weema-weh, a-weema-weh, a-weema-weh, a-weema-weh
A-weema-weh, a-weema-weh, a-weema-weh, a-weema-weh
Aweema-weh, a-weema-weh, a-weema-weh, a-weema-weh
A-weema-weh, a-weema-weh, a-weema-weh, a-weema-weh
Hush my darling don't fear my darling
The lion sleeps tonight
Hush my darling don't fear my darling
The lion sleeps tonight
A-weema-weh, a-weema-weh, a-weema-weh, a-weema-weh
A-weema-weh, a-weema-weh, a-weema-weh, a-weema-weh
Aweema-weh, a-weema-weh, a-weema-weh, a-weema-weh
A-weema-weh, a-weema-weh, a-weema-weh, a-weema-weh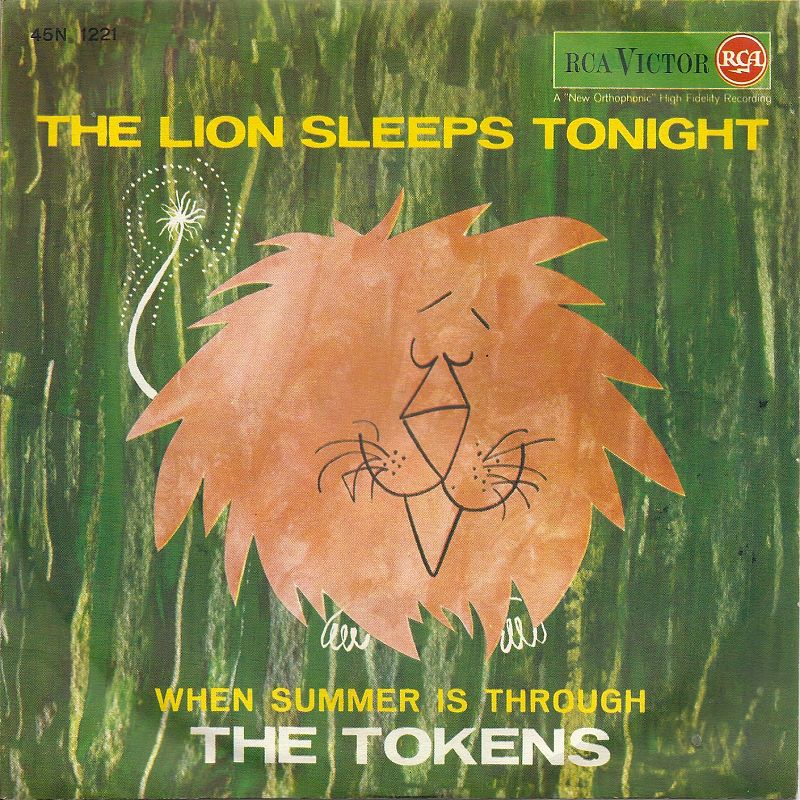 Related Links:
8 Famous Show-Biz Pairings Who Called It Quits