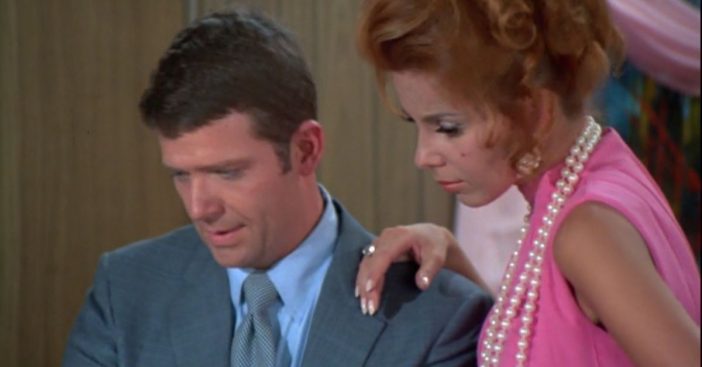 There was one Brady Bunch episode that was not quite like the others. It was called "Mike's Horror-Scope" and featured a guest star that was banned from television in Italy for being too sexy! Her name is Abbe Lane.
In the episode, Mike and Carol are in their bedroom. Carol is reading the newspaper. She flips to the astrology section and Mike reads his horoscope. It says, "A strange woman will soon come into your life."
Abbe Lane appeared on 'The Brady Bunch'
Later in Mike's office, Abbe Lane as Beebe Gallini shows up. She is dressed in unusual clothing and asks for help in building a new cosmetics factory. In addition to appearing on The Brady Bunch, she also appeared on The Jackie Gleason Show, The Flying Nun, and Twilight Zone: The Movie.
RELATED: 'The Way We All Became The Brady Bunch' Chronicles Show's Behind-The-Scenes Conflicts And More
She got in trouble for her revealing outfit on The Jackie Gleason Show and was even called "too sexy" for Italian television! It seems strange that she would appear on the wholesome show, The Brady Bunch, but it just worked!
Do you remember her in the episode? In conclusion, she was also a talented singer, listen to her singing below:
Abbe won't appear on this list, but check out all the Cast Hookups during the shooting of The Brady Bunch:
For more of these throwback videos, check out our YouTube Channel!