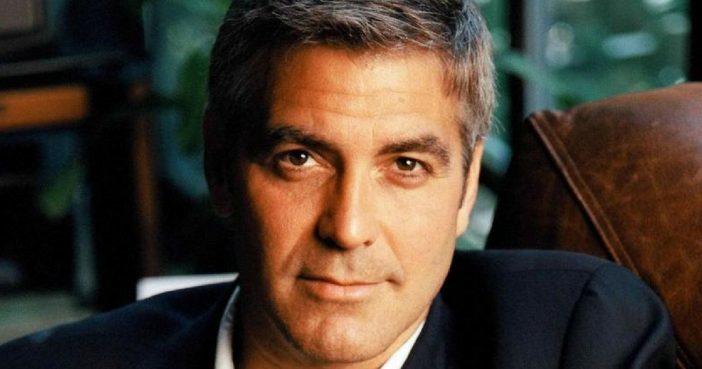 George Timothy Clooney (born May 6, 1961) is an American actor, filmmaker, activist and philanthropist.
Here are things you might not know about the "Sexiest Man Alive", "Best Dressed Male Television Star", "100 Most Influential People In The World", one of the "50 Most Beautiful People In the World" and once "The Most Eligible Bachelor":
Everybody starts out someplace, and future Oscar winner George Clooney got his first real taste of TV on "The Facts of Life."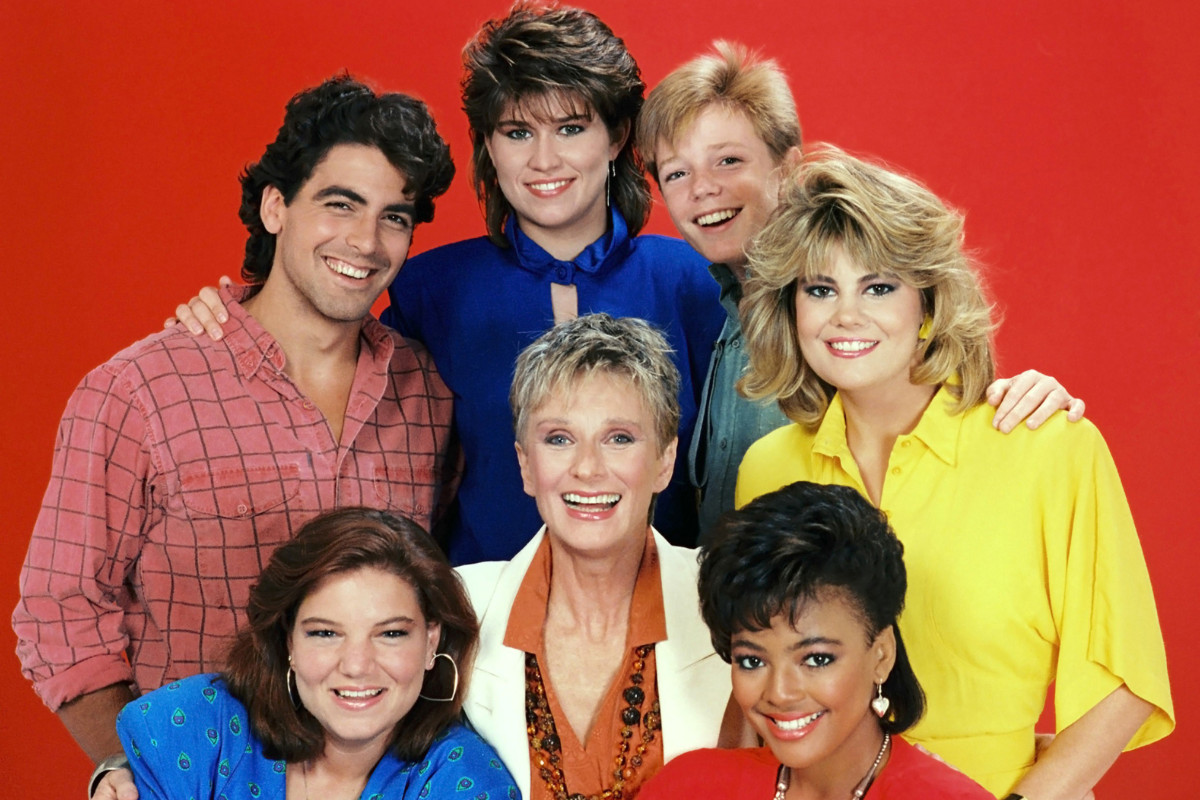 Clooney made his acting debut on television in 1978, and later gained wide recognition in his role as Dr. Doug Ross on the long-running medical drama ER from 1994 to 1999, for which he received two Primetime Emmy Award nominations.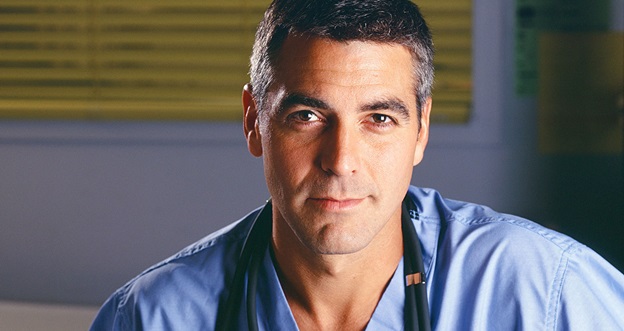 He says he will never get married again, not have any children, but Michelle Pfeiffer and Nicole Kidman both bet $10,000 each that he would be a father before he turned 40. They were both wrong, and each sent him a check. He returned the money, betting double or nothing that he won't have kids by age 50. At age 53, he broke his vows to never marry again when he wed human rights lawyer Amal Clooney (née Alamuddin) in 2014. In early 2017, news broke that the couple were pregnant with twins.
At 8 weeks he unknowingly and accidentally broke the "12 week pregnancy rule" when he told friend Matt Damon that he and his wife were expecting twins.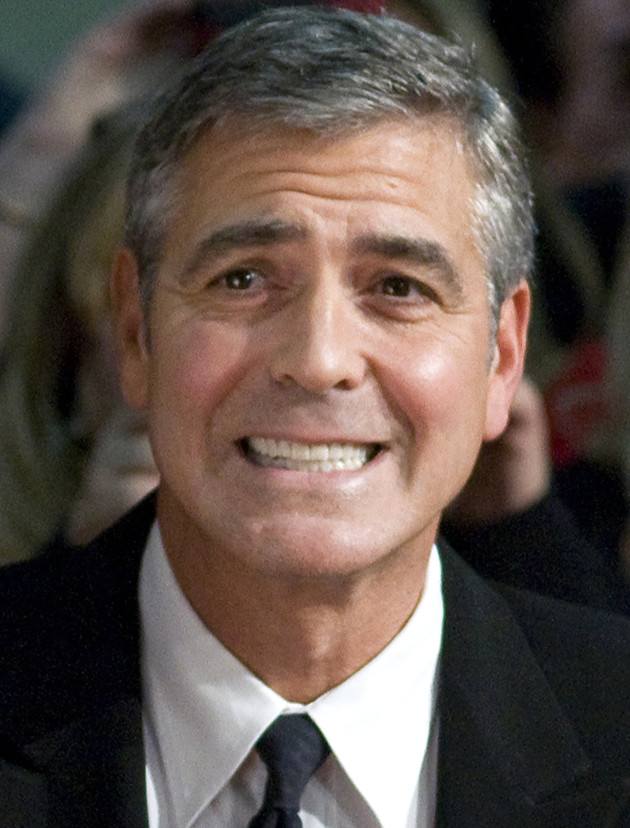 About love: "At 52 I found the love of my life, I've never been happier in a relationship by any stretch of the imagination. Oftentimes, I feel like an idiot talking to my own wife."
In the process of setting the mood at his home for his marriage proposal to fiancée Amal, George programmed a playlist of his legendary aunt Rosemary Clooney's records including the apt, "Why Shouldn't?" (first verse: Why shouldn't I take a chance when romance passes by? / Why shouldn't I know of love? / Why wait around when each age has a sage who has sung / That upon this earth love is all that is really worth thinking of?).
George and his bride Amal chose this song as the song for their first dance at their wedding reception).
His wedding to Amal Clooney (Amal Alamuddin) cost an estimated $4.6 million.
He was Best man at the wedding of Richard Kind.
He is the nephew of singer and actress Rosemary Clooney, Betty Clooney and of Oscar-winning actor José Ferrer ("Cyrano de Bergerac"), and the cousin of their actor sons Miguel Ferrer ("Iron Man 3") and Rafael Ferrer. He is also the cousin-in-law of Grammy-winning singer Debby Boone and Half-nephew of Gail Stone.
And, he is also distantly related to President Abraham Lincoln. Lincoln's aunt is George Clooney's great-great-great-great grandmother.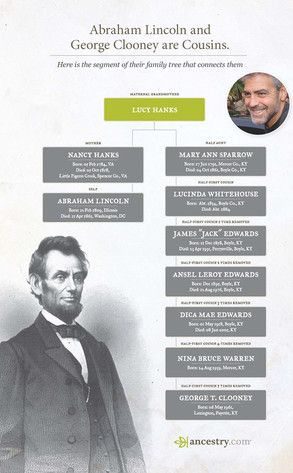 Which also makes him a distant cousin of Tom Hanks, via Lincoln's mother Nancy Hanks.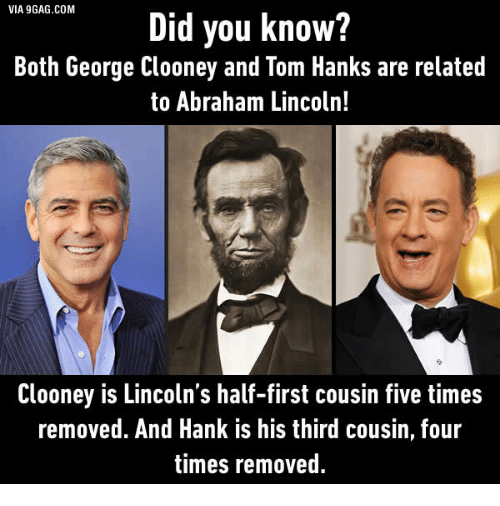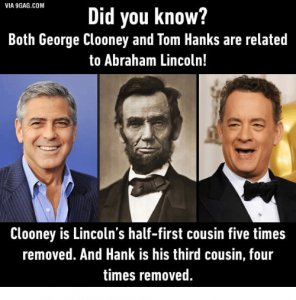 Owned a pet pig named Max, given to him by
Kelly Preston
, for eighteen years. Max died on December 1, 2006. Kelly and George shared an L.A. home when both were struggling actors.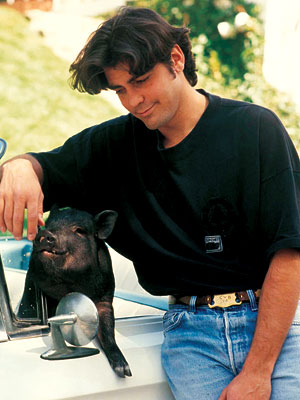 He has a cocker spaniel named Einstein who he adopted from a pet shelter.
The Clooney's adopted a Basset Hound named Millie happily joining her A-list parents, as well as her brother, a Cocker Spaniel named Louie, who was a rescue dog, too!
The San Gabriel Valley Humane Society's Facebook page posted a fantastic photo of the Clooneys with their pooches.
Clooney auditioned for the part that Brad Pitt played in Thelma & Louise (1991). "It was down to three actors, including Brad and me, at one time. I read about five times with Geena Davis. I thought I was going to get it, but Brad did." The part catapulted him. I didn't watch the movie for a couple of years and then rented it on tape one night. I watched it and, of course, he's perfect in the role, better than I would have been. [2000]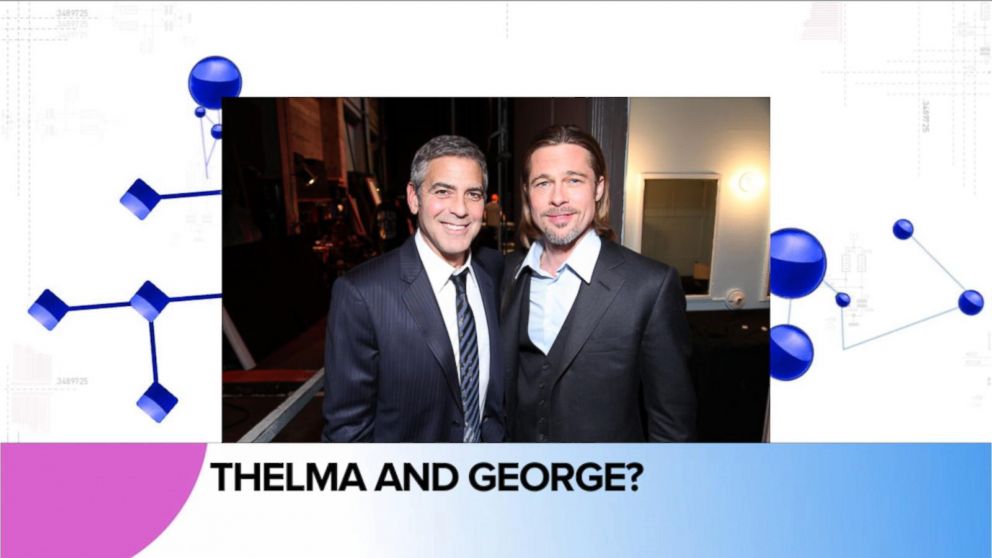 In 1977, Clooney tried out for the Cincinnati Reds to play professional baseball, but wasn't offered a contract.
Suffered from Bell's palsy for a time while he was in middle school, a condition that partially paralyzes the face. According to People magazine, the Bell's palsy earned him the nickname 'Frankenstein'.
He was the second man to make his appearance on the cover of Vogue magazine. The first was Richard Gere.
He was the very first guest to appear on talk-show host Rosie O'Donnell's TV show debuted (The Rosie O'Donnell Show: Episode dated 10 June (1996)).
Reportedly got into a fistfight with Three Kings (1999) director David O. Russell on the set. Russell had yelled and derided a few extras out of frustration and Clooney didn't appreciate it. Russell has since said, "I wouldn't make another George Clooney movie if they paid me $20 million."
Committed to O Brother, Where Art Thou? (2000) before even reading a script, because of his wish to work with the Coen brothers. He even accepted a significantly lower salary than usual.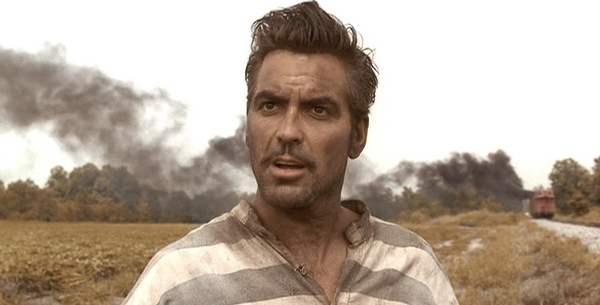 Is the sixth actor to play Batman. I watch Batman & Robin (1997) from time to time. It's the worst movie I ever made, so it's a good lesson in humility. "I always apologize for Batman!"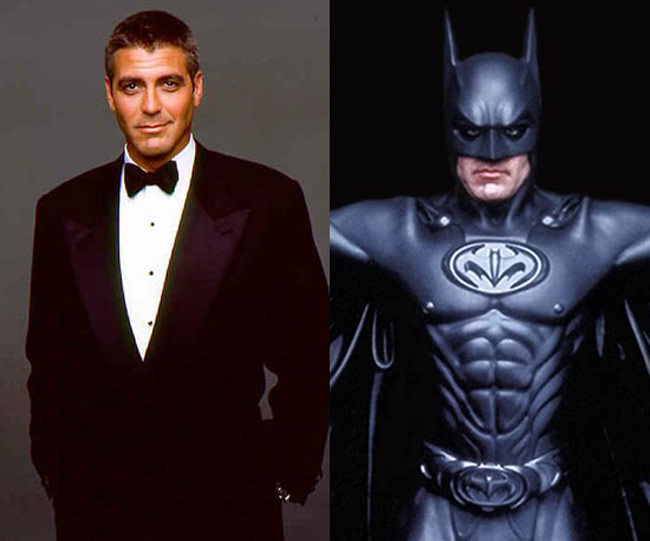 He says about Facebook "I'd rather have a rectal examination on live TV by a fellow with cold hands than have a Facebook page!"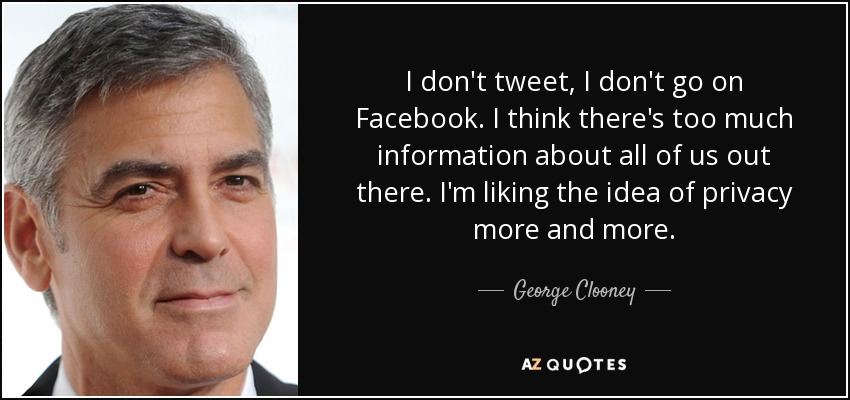 Clooney grew up working in tobacco fields. In his late teens, he took up smoking and continued to do so through his late 20's. A decision he regrets and has discussed in numerous interviews. He finally decided to quit when his favorite Uncle died after a long battle with lung cancer. Clooney's parents were non-smokers, although many of his Aunts and Uncles smoked.
Created the popular drink brand "Casamigos Tequila" (house of friends) with business partner/friend Rande Gerber.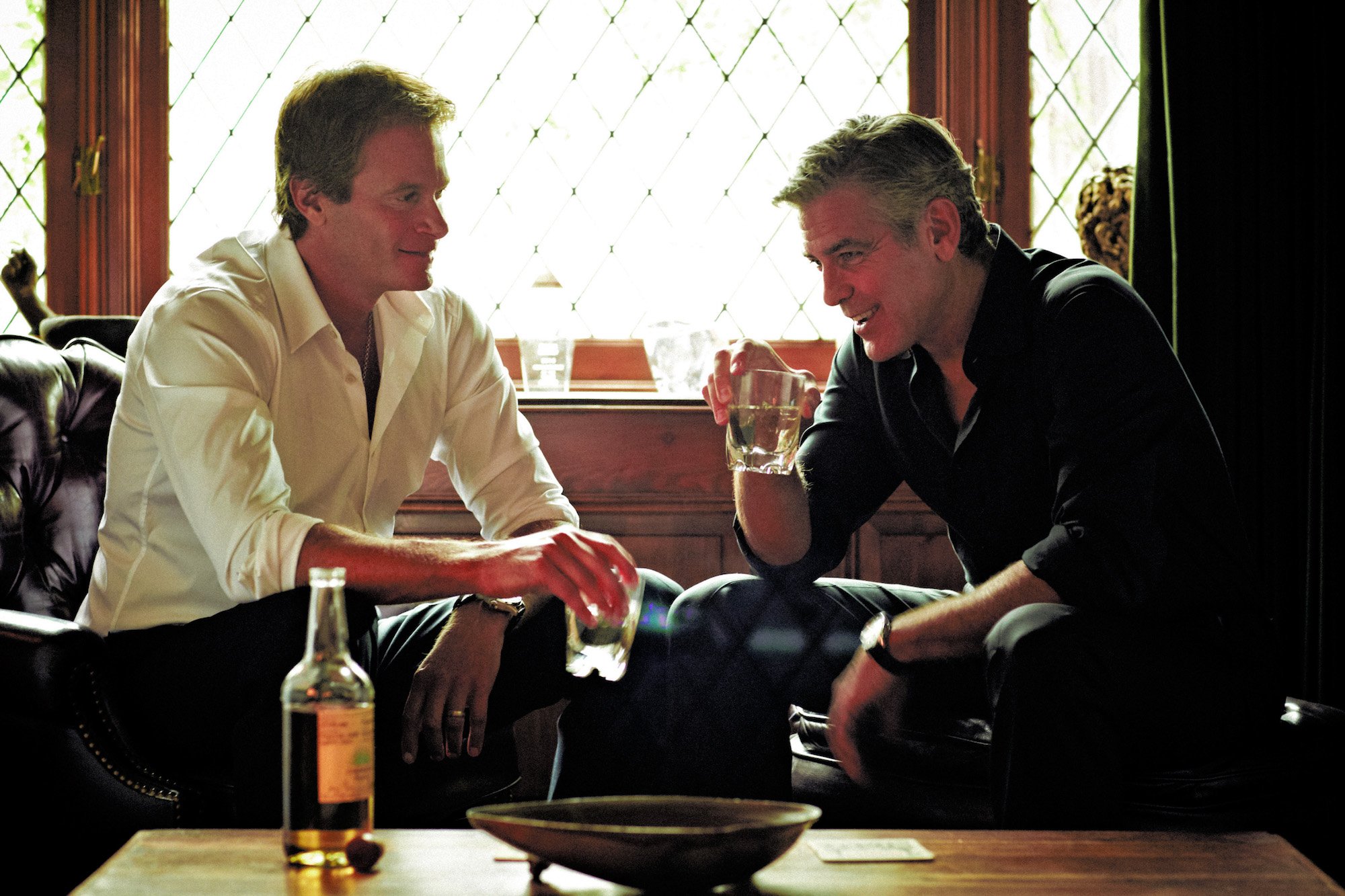 His famed "Roman haircut" was actually an accident. While filming From Dusk Till Dawn (1996), he wanted to make his character Seth Gecko look really crazy with a chopped off hairstyle. But the haircut became popular and turned into a positive.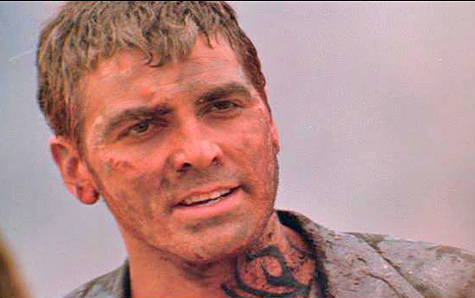 According to a Playboy Magazine interview in 2000, Clooney loves Spencer Tracy. "Love him. He's a hero of mine. I heard he never wore makeup, so I've never worn makeup, ever. I won't put it on in any movie. I'm dark complexioned, so I can get away with it".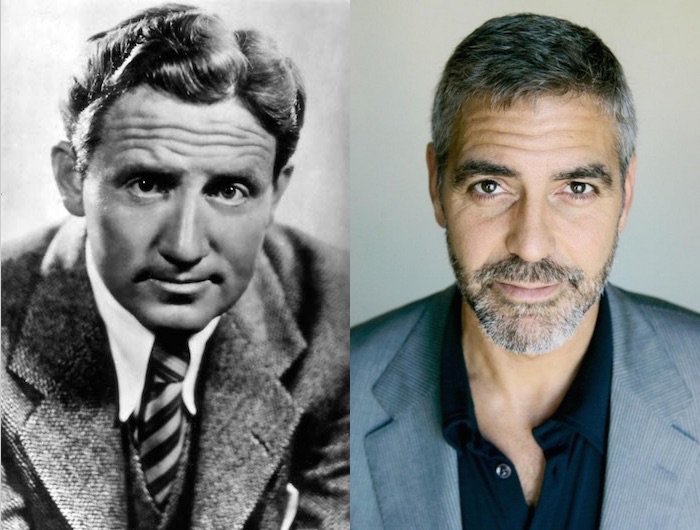 Let us know what facts we might be missing, in the comment section below…