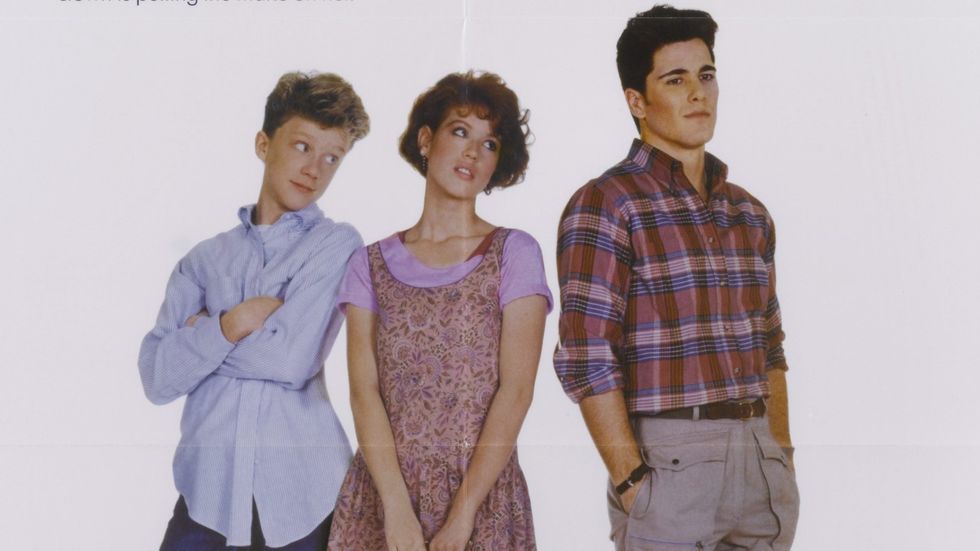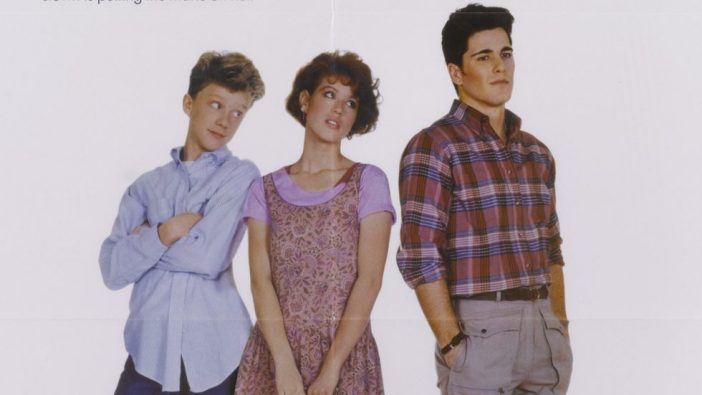 A girl's "sweet" sixteenth birthday becomes anything but special as she suffers from every embarrassment possible.
Samantha's life is going downhill fast. The sixteen-year-old has a crush on the most popular boy in school, and the geekiest boy in school has a crush on her. Her sister's getting married, and with all the excitement the rest of her family forgets her birthday! Add all this to a pair of horrendously embarrassing grandparents, a foreign exchange student named Long Duk Dong, and we have the makings of a hilarious journey into young womanhood.
(Written by : Rick Munoz – [email protected])
Here are some facts you might not know about one of our favorite "Brat Pack" movies from the 80s, "Pretty In Pink"
1 – INITIALLY MOLLY RINGWALD AND ANTHONY MICHAEL HALL DID NOT GET ALONG
When Molly Ringwald and Anthony Michael Hall first met, they did not get along at all. Director John Hughes took them to a record store where they discovered they had a similar taste in music and the rest is history. In fact, Ringwald and Hall dated briefly in real life.
2 – LONG DUK DONG WAS PLAYED BY A 28-YEAR-OLD, UTAH-BORN ACTOR, WHO ONLY SPOKE ENGLISH.
3 – "CAN I BORROW YOUR UNDERPANTS FOR TEN MINUTES?"
The movie's line "Can I borrow your underpants for ten minutes?" was voted as #86 of "The 100 Greatest Movie Lines" by Premiere in 2007.
4 – MICHAEL SCHOEFFLING (JAKE RYAN) WAS SO SHY DURING HIS AUDITION, HE ALMOST DIDN'T GET THE ROLE.
Producer Michelle Manning said, "He was so stunning and dreamy that we cast him."
5 – WHERE IS MIKE SHOEFFLING?
In "Pretty In Pink", Shoeffling played a popular rich guy and an object of Sam's affection. Since his last film, "Wild Hearts Can't Be Broken", Schoeffling vanished from acting and dropped from the proverbial lime-light with zero interest in Hollywood and fame.
He apparently owns a woodwork shop, where he manufactures handcrafted furniture.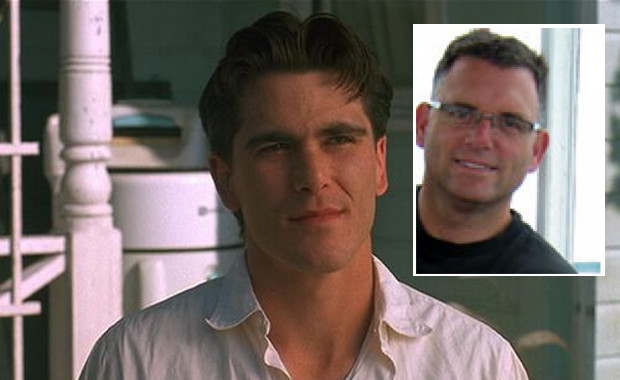 6 – VIGGO MORTENSEN AUDITIONED FOR THE ROLD OF JAKE RYAN
Molly Ringwald revealed that Viggo Mortensen nearly stole the role from Michael Schoeffling.  She actually hoped Mortensen would get the part:  "Michael Schoeffling did not kiss me during the audition and Viggo Mortensen did."
And when he did, she got weak in the knees!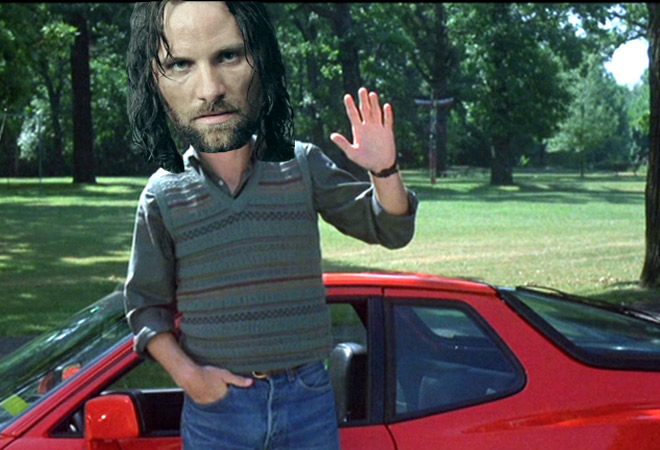 7 – THE LICENSE PLATE ON JAKES CAR READS "21850"
This was director John Hughes's birthday (2/18/50). Molly Ringwald's Birthday is also February 18 (1968).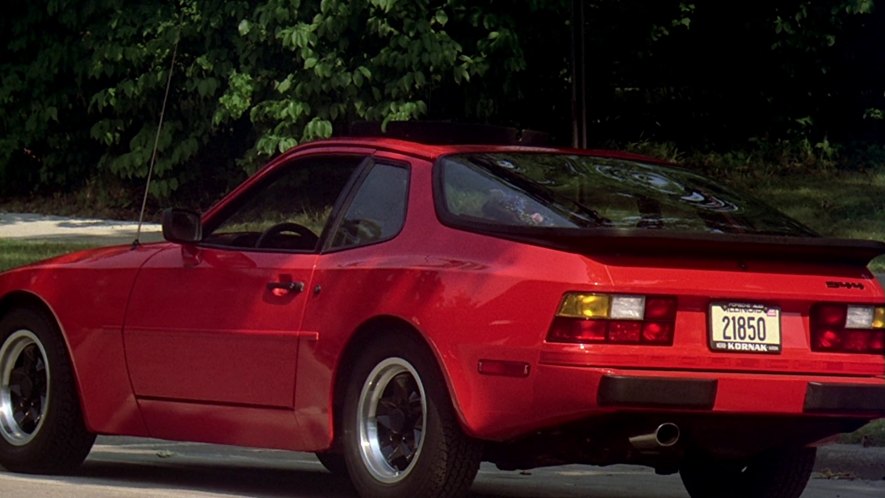 8 – THIS WAS JOHN HUGHES' DIRECTORIAL DEBUT. HE WROTE THE SCRIPT OVER A WEEKEND. 
9 – JOHN HUGHES WROTE THE ROLE OF SAMANTHA BAKER SPECIFICALLY FOR MOLLY RINGWALD, BEFORE THEY EVER MET

John Hughes was so inspired by Ringwald's appearance that he wrote the film specifically for playing the lead role, after seeing her headshot.
10 – JOHN HUGHES WROTE THE ROLD OF TED FARMER ESPECIALLY FOR ANTHONY MICHAEL HALL.



Having worked with him on National Lampoon's Vacation (1983) he knew he would be casting Anthony Michael Hall for "Geek" in "Sixteen Candles".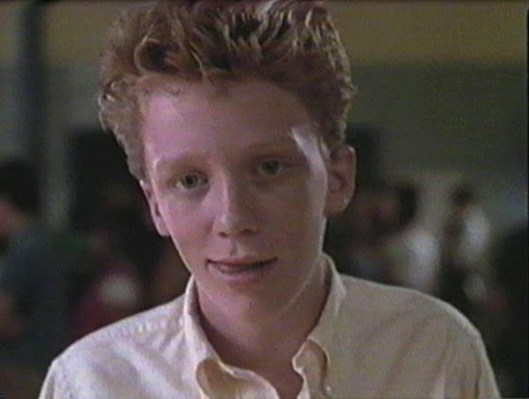 11 – THE EXTERIOR OF THE HIGH SCHOOL WAS USED IN BOTH 'SIXTEEN CANDLES" AND "WEIRD SCIENCE"
The exact same moving shot of the exterior of the high school is used for the beginning of Sixteen Candles as well as the end of Weird Science. The same people can be seen making the same movements in both movies.
12 – THE LESS FAMOUS RELATIVES OF TWO MAJOR STARS APPEAR IN THE CHURCH SCENE
The reverend marrying Samantha's sister Ginny (played by Blanche Baker) is Brian Doyle-Murray (Caddyshack, Groundhog Day), a.k.a. Bill Murray's older brother. In the same scene, a drunken Ginny takes a break from her walk down the aisle and sits down next to Agnes Belushi, John and Jim's mom.
13 – THIS WAS JOHN HUGHES' DIRECTORIAL DEBUT
Sixteen Candles was the first feature that Hughes wrote and directed. It led to a directorial hot streak that included The Breakfast Club, Weird Science, and Ferris Bueller's Day Off, helping to cement his status as the "Godfather of teen cinema."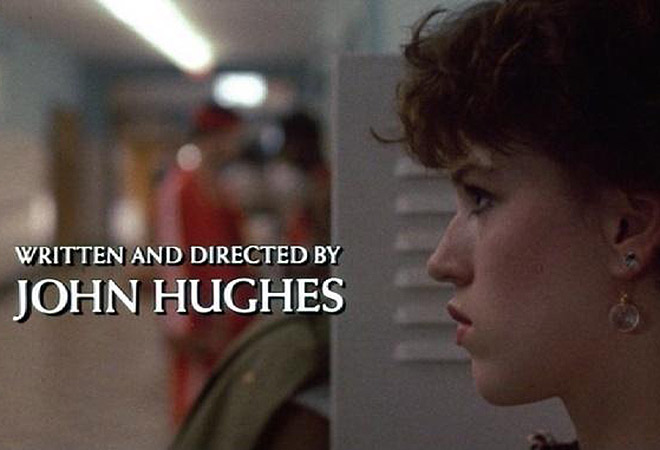 14 – THE CAKE IN THE FINAL SCENE SHOULD'VE CAUGHT FIRE
Why? Because it wasn't a cake at all. It was a prop made from cardboard.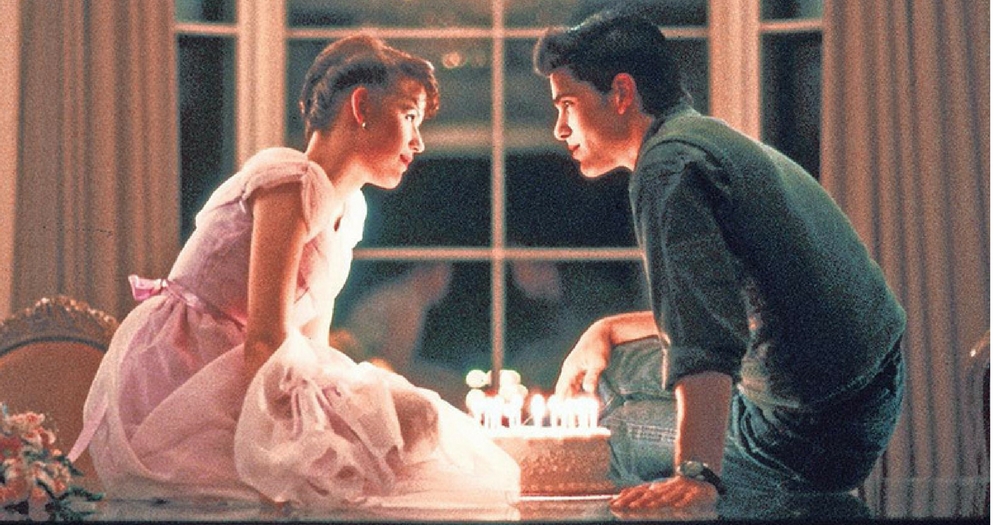 15 – SAMANTHA'S DAD'S CAR HAS THE LICENSE PLATE "V58"
"V58" stands for "Vacation '58", a story written by John Hughes for National Lampoon Magazine.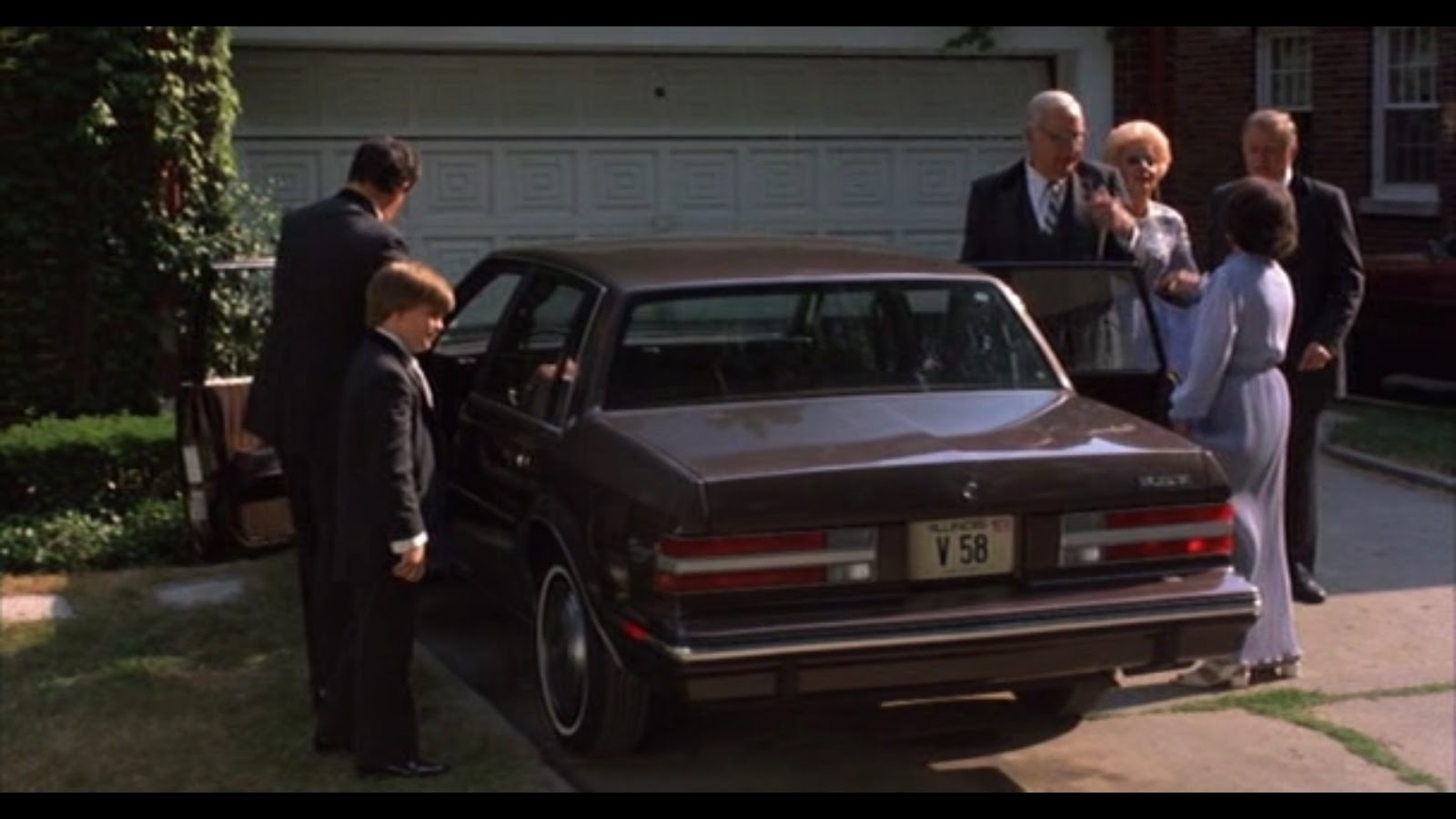 16 – JOHN HUGHES HAS A VERY SMALL CAMEO IN THE FILM
When Samantha realizes her sister left her veil in the church she goes back in to get it.As she goes back in,the last guy out of the church is Hughes. He turns to look at her and you get a clear shot of his face for less than 2 seconds. (WATCH CAREFULLY)
(Sources: LA Magazine & IMDb)

RELATED: Remembering John Hughes
MISMATCH: Can You Find The 5 Differences?

CLICK HERE: Find All the Differences & Play More Games on DoYouRemember.com
What was your favorite John Hughes movie? Share in the comment section below. Any things we missed? We would love to hear from you!