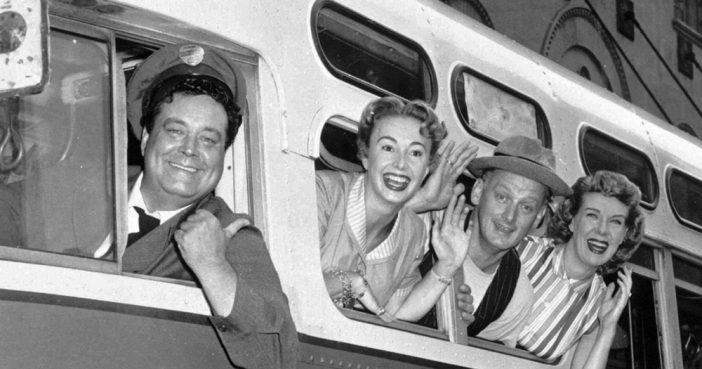 Sometimes life gets tough.
Lucky for us, The Honeymooners, helped us chill out a little for the time being by supplying us with life lessons embedded within each episode.
Ralph Kramden, Alice Kramden, and Ed Norton were just everyday people just like you and me. What made that great was that they were humans. They made mistakes and remained humble, hard-working Americans.  Whether they were in a heap of trouble, dealing with personal struggles, or just wriggling themselves out of a sticky situation, the cast always knew the perfect way to make the audience feel welcome.
The Honeymooners really did have so much more to offer us than the funniness and its quirky storylines. What were the lessons we were learned from this show? Well…
At the end of the day, it's always the thought that counts.
In the episode, "'Twas The Night Before Christmas," Alice buys Ralph a bag for his bowling ball, which is more or less useless because Ralph just pawned the ball to afford Alice's gift. Although things don't turn out as they wanted it to,  they both appreciate the time and effort they put into each other's presents.
Because in the end of the day,  it's the thought that counts.
A stable friendship can sometimes make you rich.

In the episode, "Better Living Through TV," Ralph and his best buddy Ed find themselves on live TV to promote one on Ralph's newest get-rich-quick schemes, his new multi-purpose kitchen tool. .When Ralph suddenly gets stage fright, Ed is there to help him through it. This dynamic duo once again finds themselves in a sticky situation, but being the friends they are, they get through it. Because that's what friends are for.
Always make sure your train is going in the right direction.