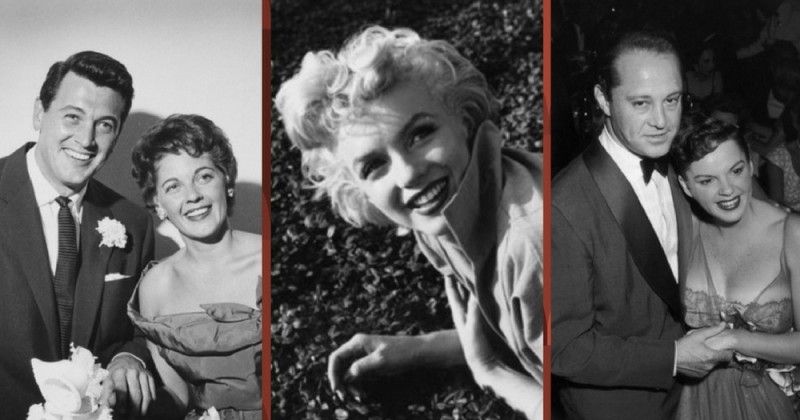 With all this controversy over governmental wiretapping and privacy issues, the Hollywood Reporter's recent coverage of former LAPD-turned-private investigator Fred Otash is strikingly apropos…
With all this controversy over governmental wiretapping and privacy issues, the Hollywood Reporter's recent coverage of former LAPD-turned-private investigator Fred Otash is strikingly apropos…
Otash was as notorious as they came, sans being a mobster. The private investigator insidiously terrorized Hollywood in the 1950s through the mid '60s, spying on the biggest politicians and celebrities—from The Kennedys to Marilyn Monroe, to Lana Turner to even Liberace.
"I'll work for anybody but communists. I'll do anything short of murder," he was quoted as saying.
Disgusted by her father's maligned reputation throughout the years, though, Otash's daughter recently released her father's secrets files to the Hollywood Reporter in order to counter the negative depictions of him and show his work simply as it was.
Of the high-profile characters Otash investigated, here are some of the sordid details and conversations he culled from wiretapping, along with his personal notes:
Rock Hudson
Rock Hudson and wife Phyllis After Rock Hudson took a Rorschach test in 1958, his wife, Phyllis, grilled him about being gay.
Phyllis: "You told me you saw thousands of butterflies and also snakes," she said. "[A therapist] told me in my analysis that butterflies mean femininity and snakes represent that male penis. I'm not condemning you, but it seems that as long as you recognize your problem, you would want to do something about it."
She added: "Everyone knows that you were picking up boys off the street shortly after we were married and have continued to do so, thinking that being married would cover up for you."
Although Hudson admitted to his wife that he had had sexual liasions with men, he denied her accusations of random creeping. "I have never picked up any boys on the street," he insisted. "I have never picked up any boys in a bar, never. I have never picked up any boys, other than to give them a ride."
Judy Garland
Judy Garland and husband Sid In 1963 Judy Garland requested Otash's private-eye skills to protect her from her bitter divorce with third husband Sid Luft; and according to Otash, the tragic star needed it since she was constantly under the influence of drugs and alcohol.
Wait until you see who is part of scandalous Hollywood "NEXT"