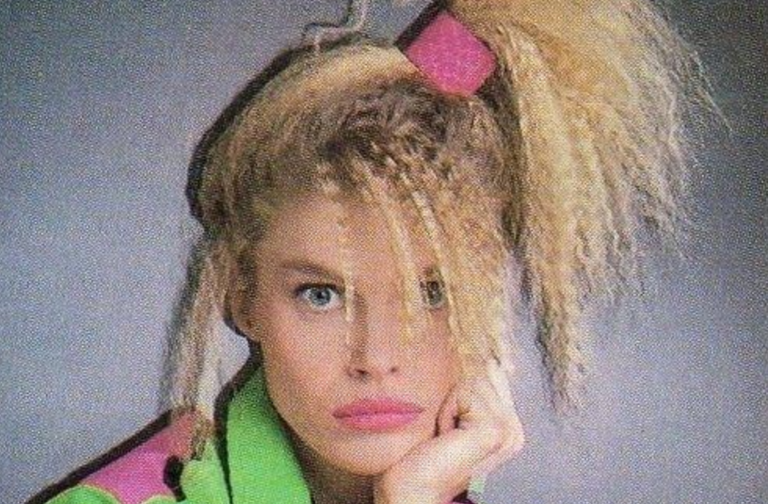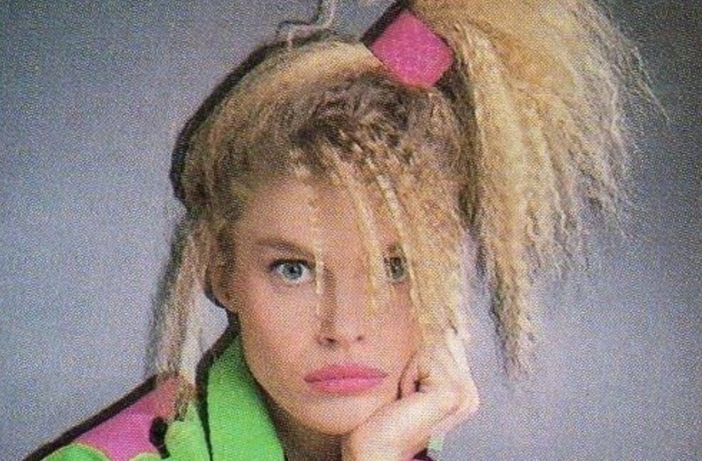 When I was teen, crimped hair was all the rage, as were perms. I used to wash my hair and braid it while I was wet, would go to sleep and wake up extra early in the AM to undo all my Bo Derek-esque braids, in order to get the look of a perm without the price.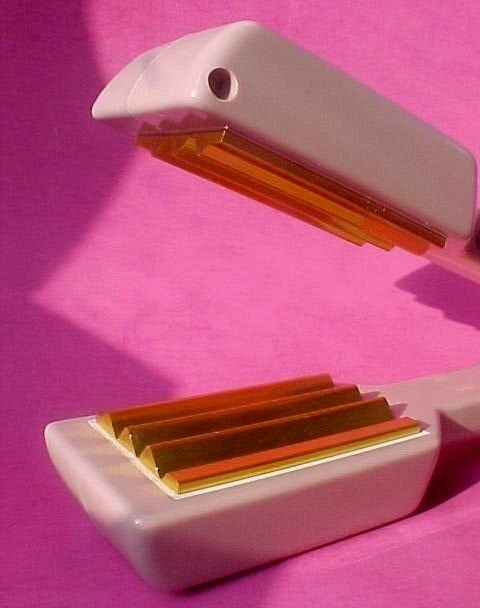 I finally saved enough money with my allowance and after school baby-sitting job to purchase the ever-popular hair crimper that I had been begging my parents for.  I loved my crimper, although I burnt my hands and scalp, more times than I every wanted. I kept my bangs straight, and the look was completed with that noxious aerosol emitted fumes from my many cans of hairspray.
Sometimes, I would put my crimped hair in a ponytail at the top of my head, using a "scrunchie" that matched my outfit of the day. Other times I would use those bright banana clips to hold my hair in place, although, the hairspray sufficed most of the time! Then there was the teasing of hair! Ouch!
In the 80s, hair mottos were "The Bigger The Better" and my hair was BIG and "Bad-ass"!
CLICK HERE TO MORE ON 80s HAIRSTYLES