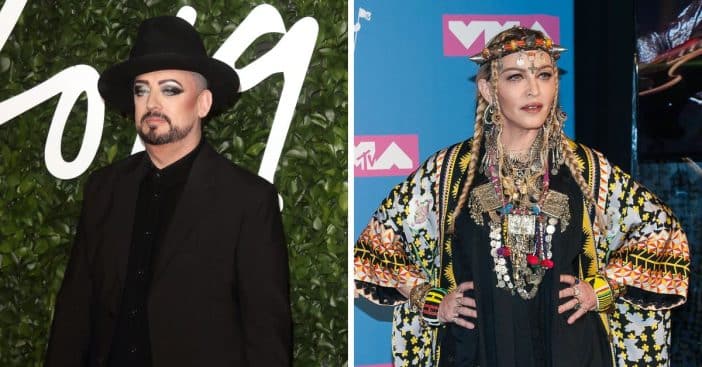 Former Culture Club frontman Boy George has recently addressed his decade-long feud with Madonna, who has yet to comment on the matter. He once called her a "hideous, horrible human being with no redeeming qualities" and said comparing her with Marilyn Monroe was like "comparing Raquel Welch with the back of a bus."
In an interview on Heart Breakfast with Jamie Theakston and Amanda Holden, he mentioned that their estranged friendship was "over" and "too late" to mend. "Like me and Madonna are never gonna be mates, it's over, it's too late," he said. "So, I'm just gonna say what I think of her, what everybody says anyway."
George hopes Madonna responds
The 62-year-old "Karma Chameleon" singer said he was not worried about Madonna clapping back at him, which he hopes she does, "but she wouldn't," he said with certainty. However, George claimed he "never really fell out" with Madonna on a 2021 episode of Andy Cohen's Watch What Happens Live. "It was like a series of incidents where we kind of just never managed to get close," he said.
He also claimed their split was not planned, and he has "always been a fan." On the contrary, he recently tweeted at Madonna a few weeks ago, accusing her of ignoring him backstage at the O2 arena. "Everyone has asked, not unsurprisingly, did Madonna say hi since I was backstage, and the answer is no," the tweet reads.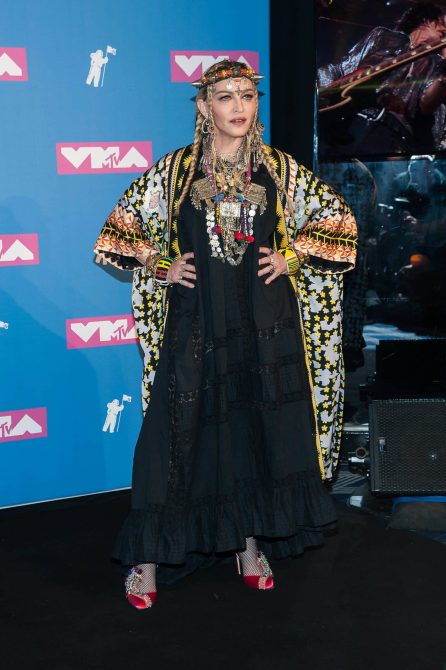 George is not proud of their beef
George once confessed that he was "not proud" of some awful things he said about the "Material Girl" singer. "I've said awful things about Madonna and I'm not proud of that at all — I'm really not proud of that because I didn't know her," he told Huffington Post.
George also told Jonathan Ross he should not have insulted her pose for the 1991 cover of Vanity Fair. "Madonna, she fascinates me. I love Madonna. Come on, how can you not? Of course I do," he said, adding that he would love to work with her.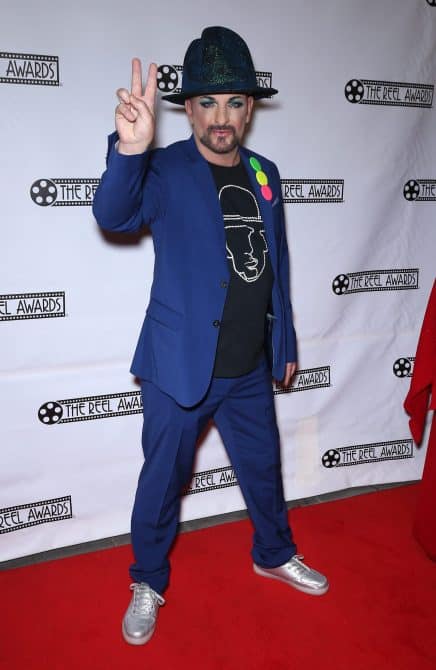 In his new book, Karma: My Autobiography, he wrote that Madonna once misidentified him at Steve Strange's The Camden Palace club, alleging that he was "bitchy" to her. "She describes me as head to toe in Westwood. Hmm, I was wearing Sue Clowes's clothes religiously, so I assume it was Pete Burns who was rude in Westwood," he wrote.