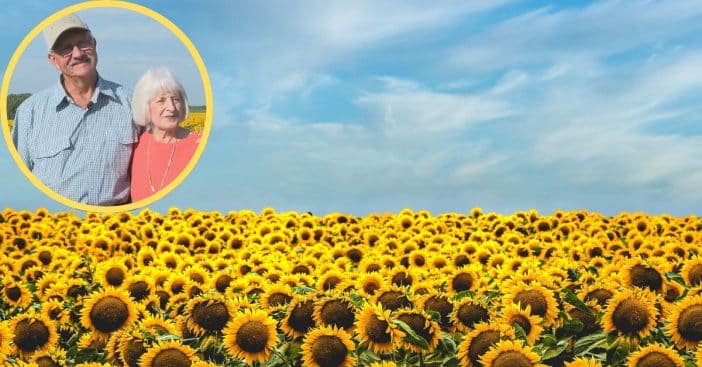 Farmer Lee Wilson and his wife Renee have been married for 50 years. In celebration of what is often called the golden anniversary, Wilson planted a field of bright yellow sunflowers. But he didn't stop at 50. He planted a field of 1.2 million sunflowers as a surprise for Renee. But the act of love has charmed many more people.
Wilson set up base on his farm in Pratt, Kansas, where he teamed up with his sun to get this massive field planted. They ended up filling the 80 acres of property. There are 15,000 sunflowers per acre and, as of August 1, will be in bloom for several more weeks. Get an inside look into making this sweet gesture happen and how it captivated Renee and countless tourists!
Renee and Lee Wilson have a long love story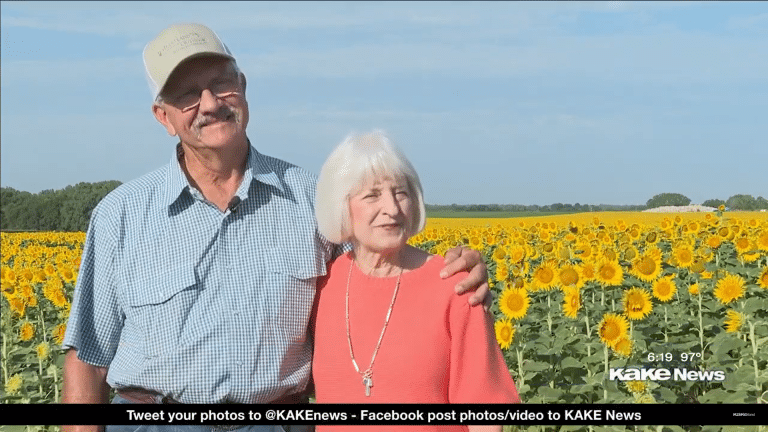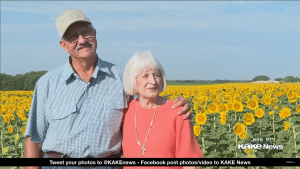 Wilson and Renee have been in each other's lives for ages. "We met in high school. She couldn't date until she was 16, and I called her on her 16th birthday and that's when we started dating," revealed Lee. "Our first date was a roller skating party, an FFA roller skating party in Harper, Kansas."
They've been together ever since. Renee couldn't have asked for anything nicer.
"It made me feel very special," she gushed. "It couldn't have been a more perfect anniversary gift than a field of sunflowers."
That's because Wilson knows his stuff and he was very much aware of the fact that "she always liked sunflowers." With the 50th anniversary being golden-themed, Wilson figured, "this is the year to plant sunflowers." A bunch of locals completely agree with him.
The sunflower field has become a popular – temporary – feature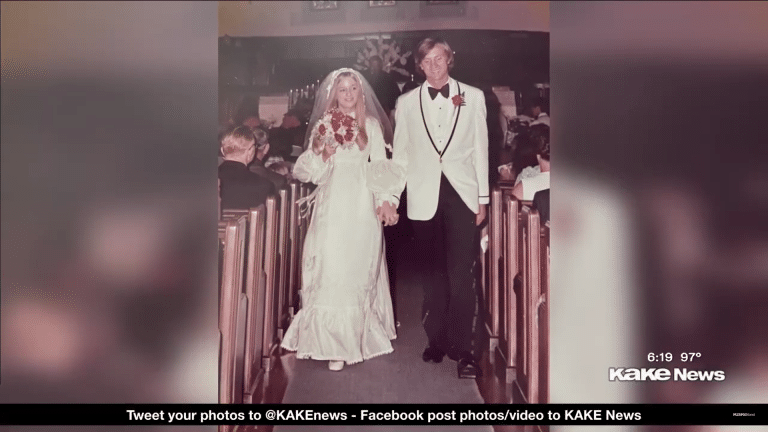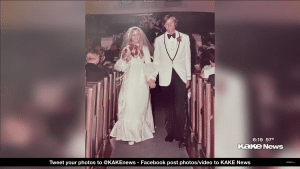 With the wild sunflower standing tall as the state flower of Kansas, it's no surprise that many tourists have flocked to the field to take a picture among the sunny stalks. The reception has been nice but Wilson feels this is a one-time thing.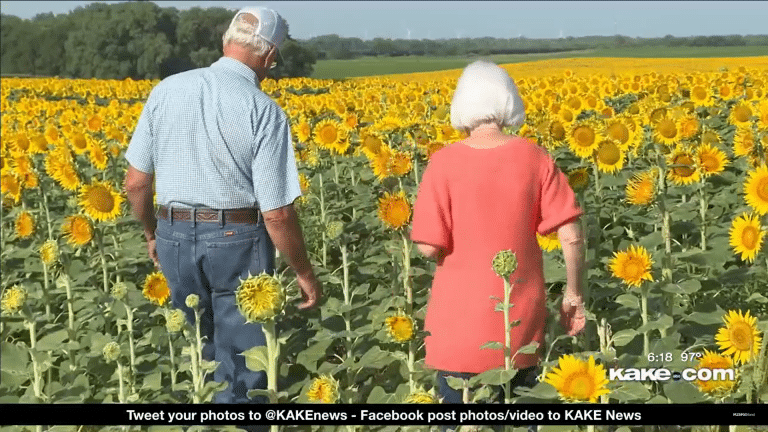 "Oh it's been fun but I think one time is enough for us," he said. "It's somebody else's turn next year."
For locals looking to catch a glimpse before they're passed their prime, the sunflower field can be seen on the south side of Highway 54, four miles east of Pratt, according to Kake.