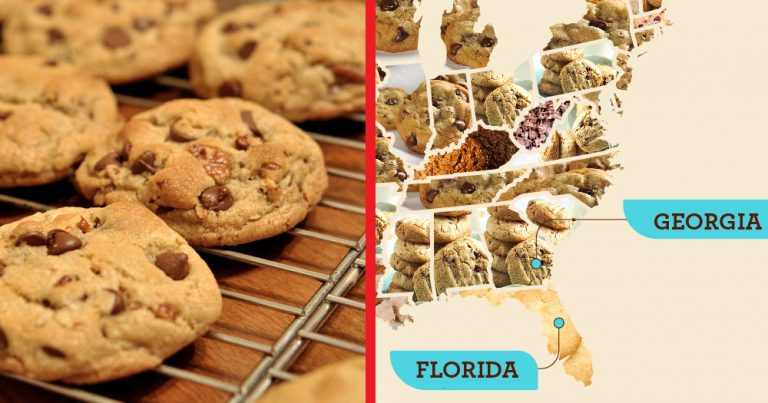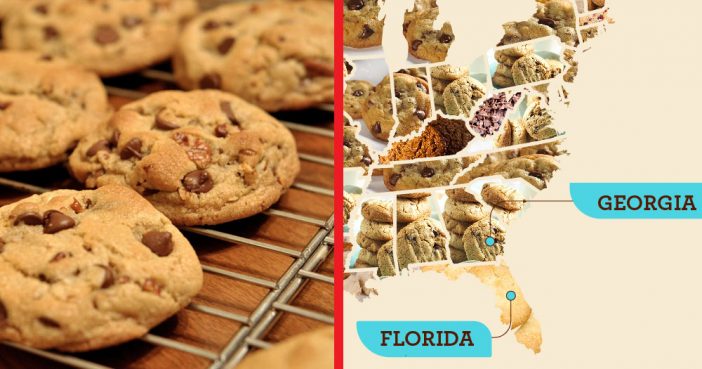 The cronut craze is well behind us, while the classic cookie stands strong. Discover and indulge in all fifty of the best cookies across the nation. It's okay, they're only pictures. You aren't cheating on your diet … yet.
1. Alabama: Pecan Pie Cookies
Pecan pie is a traditional Alabama dessert. These doughy cookies have a soft, chewy pastry-crust filling and a hint of sweet in their pecan topping. You may want a couch in close proximity because you will fall in love. 
2. Alaska: Coconut Snowball Cookies
This cookie reminded us of The Last Frontier state's snow-peaked mountain tops and vast glaciers. While your kids go outside and play with the real deal, you can stay warm and cozy in your kitchen while baking these adorable coconut flake snowball cookies.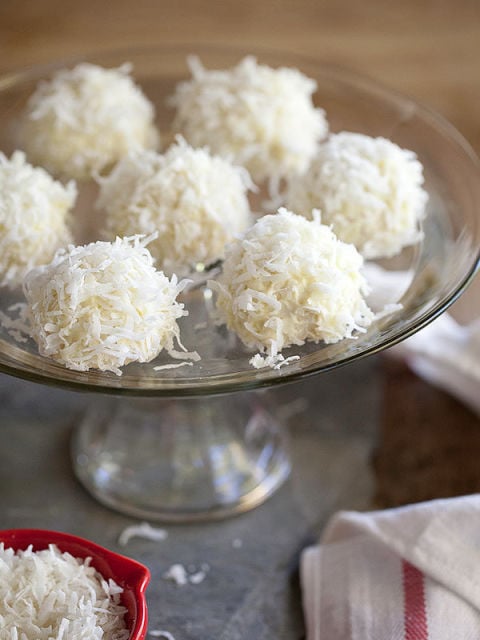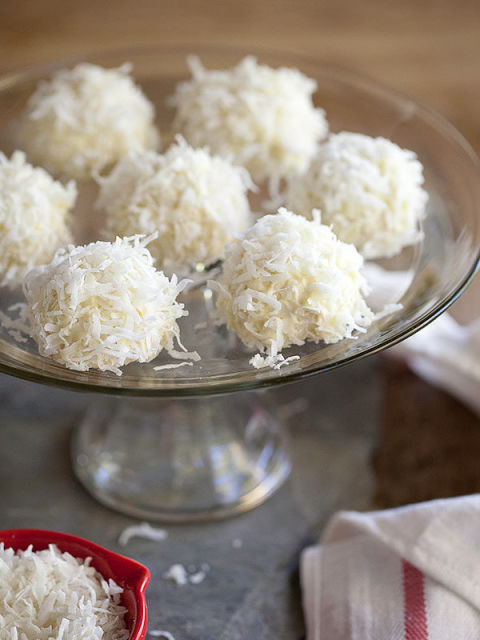 3. Arizona: Oatmeal Trail Mix Cookie
This health-nut cookie packs a powerful punch! If you're an all-natural gal, this is the perfect treat for spin or yoga class — or maybe even a hike around the Grand Canyon?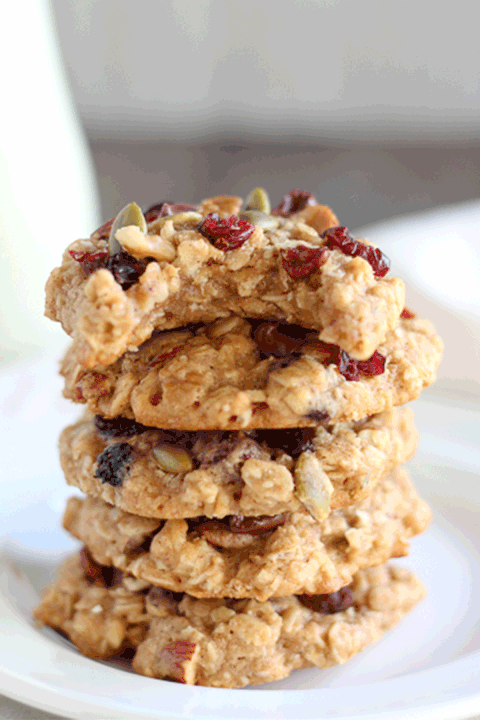 4. Arkansas: Iced Sugar Cookie
Kris and Sam's in Arkansas has the classic sugar cookie on lock. Who doesn't love a soft, doughy treat layered with creamy icing? For just under $2, add customized flowers, smiley faces or even Santa Claus if you visit around holidays.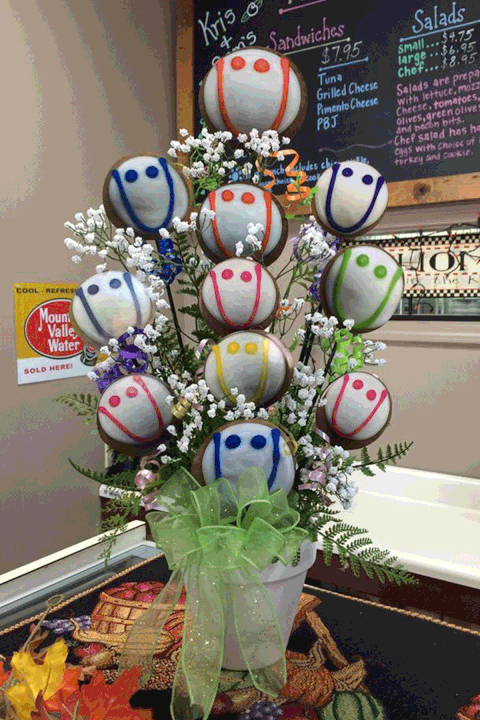 5. California: Sand Dollar Cinnamon Sugar Cookie
When we think of The Golden State, we think of ocean-dipped, sandy toes and salty, tousled hair. These precious yet scrumptious sand-dollar cinnamon sugar cookies will get any beach bum up and at 'em … to the kitchen, mind you.
6. Colorado: Rocky Mountain Cookie
This cookie is jam-packed with Rice Krispies Treats – cue your inner kid screaming with joy! The sweet treat resembles a simple chocolate chip cookie, but don't let its appearance fool you. The Rocky Mountain range is a big deal out West, and this cookie is no different.
7. Connecticut: Apple Butter Thumbprint Cookie
No doubt we give these thumbprint cookies a thumbs up! Connecticut prides itself on its family-owned orchards that churn out local apple cider and apples like it's nobody's business. Sweet Maria's wholesome fruit and nut cookies are also winners in our book!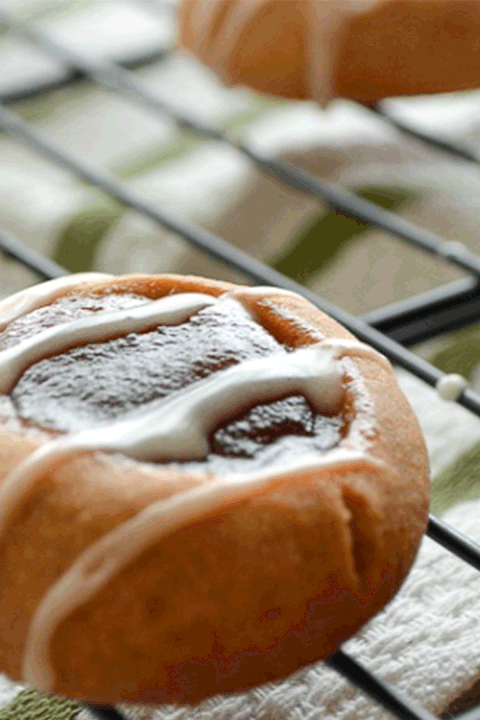 8. Delaware: Peach Pie Oatmeal Cookie
Apparently, it's all peachy in Delaware — given peach pie is its state-named dessert. Made with jumbo, butter oatmeal crumbs and soft, tangy bites of peach, Amy's Healthy Baking blog shows us how it's done!
9. Florida: Pineapple Cookie with Orange
We've got that sunshine state of mind! And so does Jam Hands with these unreal Fluffy Pineapple Cookies with Orange. Perfect, considering Florida is home to the fruit's biggest fans.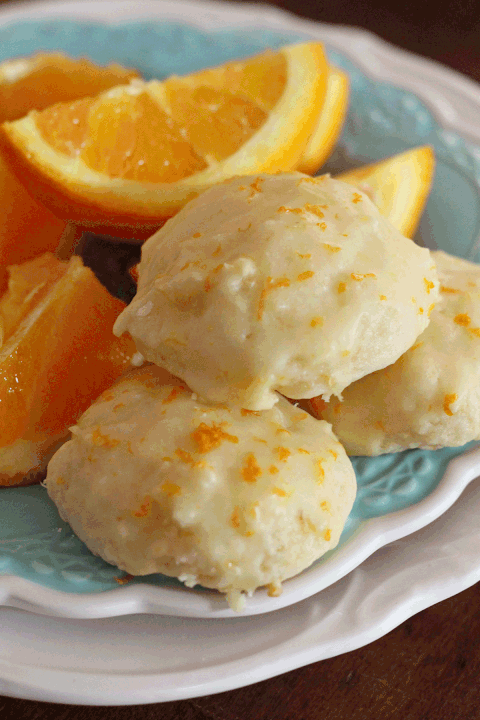 10. Georgia: Sweet Ricotta Peach Cookie
Okay, we're dying over how cute these mini sugar coated Georgia Peach cookies are. Sweet orange ricotta peach cookies, to be exact. Ali's Cookies has a fruity and fresh Georgia Peach cookie that is totally swoon-worthy as well.