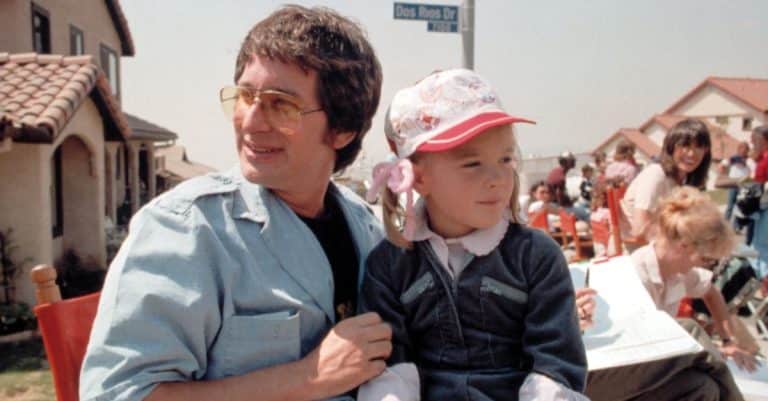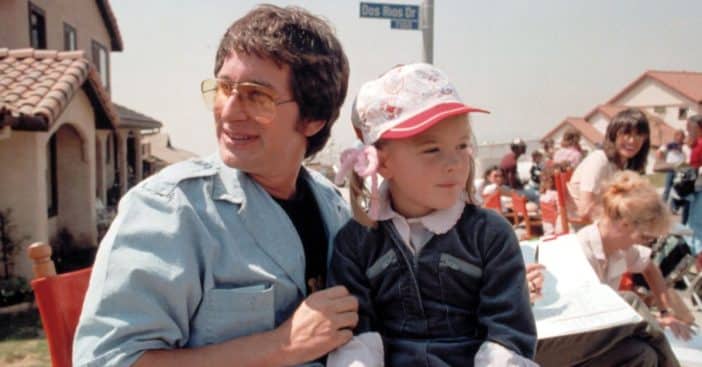 Employing a child actor can be a gamble for everyone involved. Depending on the role, that's a very young budding star asked to take on some adults train years to perfect, and that same youngster can have their life forever changed by the movie industry. Steven Spielberg made an immediate blockbuster sensation with E.T., but it also gave him a front-row seat to witness how child actor Drew Barrymore was robbed of her childhood by a broken home life, one that he sought to mend however Spielberg could.
Technically, E.T. boasted groundbreaking effects that helped derive an emotional performance from its titular alien. His existence felt so real that a young Barrymore, who was around seven during filming, thought he actually existed. Spielberg cared deeply for the child actor, whose home life was actually quite fractured, and felt a surge of parental protectiveness that drove him to preserve her childhood whenever possible. But it was a difficult journey, with Spielberg finding out things about Barrymore's life that left him indignant, while Barrymore actually endured abuse at home.
Steven Spielberg saw Drew Barrymore robbed of her childhood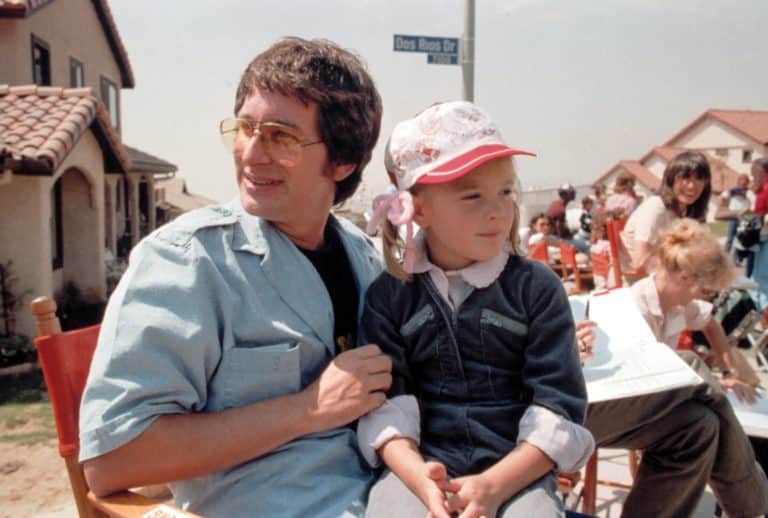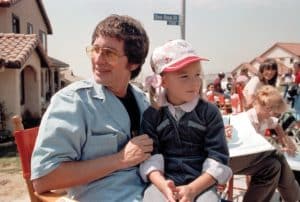 Working closely with Barrymore, who played little Gertie, Spielberg was impressed by her imagination and creativity. When it came to casting, he was particularly won over by her tall tale to him about leading a punk rock band. There was Gertie right there, in person. Parenthood had been new, intimidating, uncharted territory for Spielberg before then, but working with the child cast made him feel ready for the responsibility.
He learned along the way and did some important tasks, from the simple to the very meaningful. Spielberg was attentive and noticed red flags from Barrymore that spoke to an empty, dangerous childhood. "She was staying up way past her bedtime," he recalled, "going to places she should have only been hearing about, and living a life at a very tender age that I think robbed her of her childhood."
"Yet," he added, "I felt very helpless because I wasn't her dad. I could only kind of be a consigliere to her." Instead, her father was the one ruining her life when it was just starting.
A story of found family and saving lives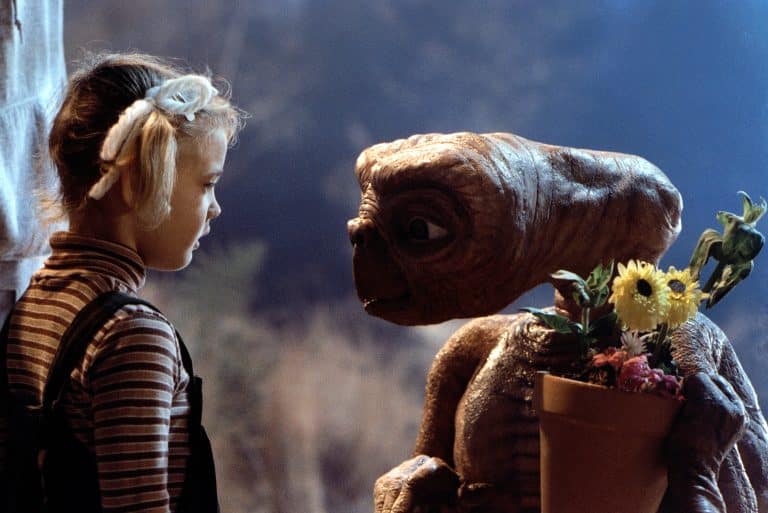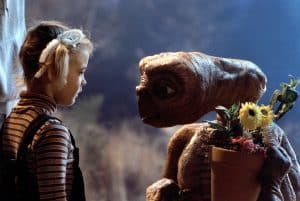 Barrymore's biological father was John Drew Barrymore, an actor and an abusive alcoholic. "Talk about someone who was not a careerist," Barrymore said of John. "He was like, 'I will burn this f—ing dynasty to the ground." In his place, Barrymore had Spielberg, who she called "the only person in my life to this day that ever was a parental figure."
It was the sense of imagination that Barrymore retained that encouraged Spielberg to bring her into the E.T. cast and it was that sense of childish wonder that he wanted to protect even when her father made her house nothing remotely close to the comforting sanctity of a home. One time, she saw several men operating E.T. and demanded they leave.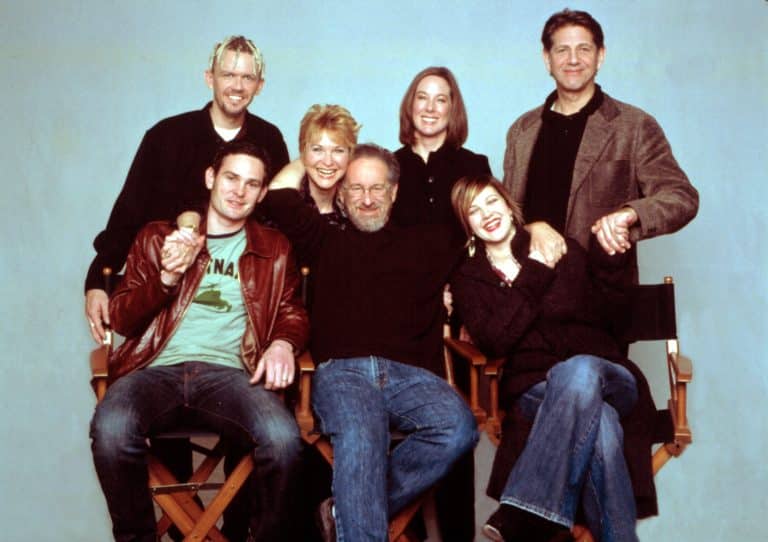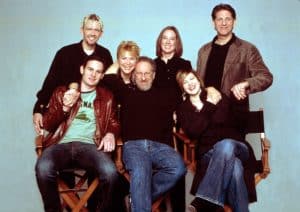 Spielberg went to lengths that parents convincing their kids Santa Claus exists would admire. "I didn't want to burst the bubble," he explained. "So I simply said, 'It's okay, E.T. is so special E.T. has eight assistants. I am the director, I only have one."
It was the little things that had a huge impact, and eventually, Spielberg became Barrymore's godfather, cementing the reality of their dynamic that had given Barrymore a proper father figure at last.