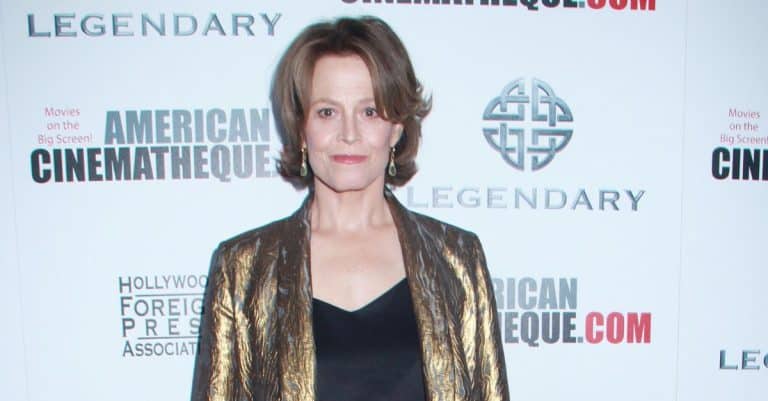 Sigourney Weaver recently revealed that Nicole Kidman and Zoe Saldaña were instrumental in saving her from an embarrassing moment at the Oscars. The 73-year-old told PEOPLE that she found herself in an unfortunate situation of a wardrobe malfunction while trying to present an award to Saldaña.
"I ran my hands down my beautiful gold dress, and I felt this enormous ridge all around my hips," Weaver confessed to the news outlet. "And I realized that the lining of my beautiful dress had gotten stuck up there when I went to the restroom."
Sigourney Weaver says she solicited Nicole Kidman and Zoe Saldaña's help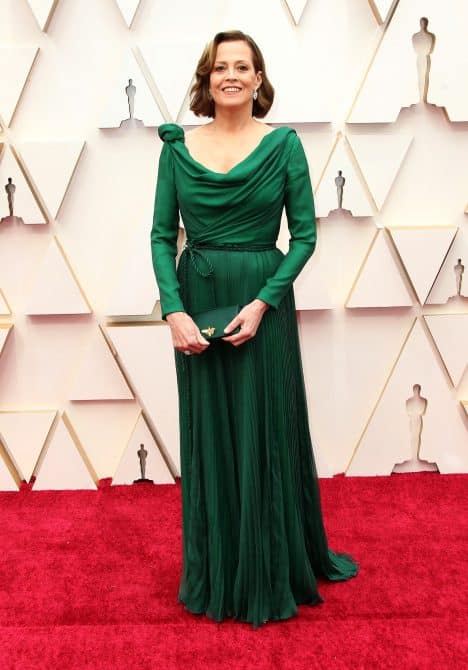 The actress explained that immediately after she noticed the problem, she had to seek assistance from the two women who were on stage with her.
Weaver stated that she was impressed by the gesture of the duo. "I turned to Nicole, who I really don't know at all, and Zoe, and my friend Katie, and I said, 'Girls, I need help," Weaver admitted. "The lining is stuck.' And without a word, they dropped down to the ground and reached up inside my dress, and wrestled this lining down just in time for me to walk on stage. It was such a sisterly moment, I'll never forget it."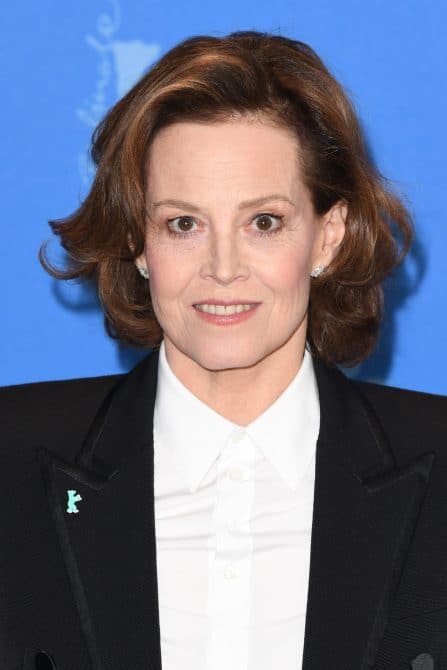 Sigourney Weaver speaks on the 'PEOPLE's' segment of "One Last Thing'
The 73-year-old, who is currently captivating audiences with her performance in the new crime thriller Master Gardener, revealed the last guilty pleasure she had during a conversation with PEOPLE for their segment, One Last Thing. "Yesterday, I had the best little strawberry tarts I've ever had. I was trying to be good, but I just gobbled them up. I have no regrets," she said.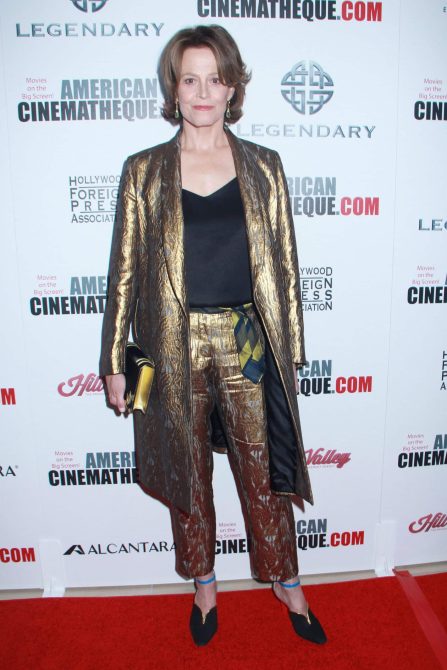 She also revealed the last item she took off a production set and the last moment of nostalgia. "I keep costumes from parts that meant a lot to me. I have all the Ripley ones [from the Alien films], including the NASA flight suit. It's in our attic," Weaver confessed. "I live in New York City, and I walked the dog last night to the 59th Street Bridge; I grew up in the same neighborhood. The city changes, but the bridge looks the same. I just felt like I was home."