In anticipation of her daughter Eloise Christina's upcoming first birthday, Katherine Schwarzenegger joyfully observed her first Mother's Day as a proud mom of two. The 33-year-old, who had a pleasurable time with her daughters, Eloise, and big sister Lyla Maria, also took the opportunity to honor her mother, Maria Shriver.
"My mama ♥️ the best mama and mama g in the universe. I have felt loved, cared for, and nurtured every single second by you. What a gift from God! And don't I know it! I'm in awe of you always," Katherine wrote on Instagram alongside a series of photographs. "You do it all for us kids, your grandkids, and everyone else, you mother. To know you is to be mothered by you. I want to be exactly like you. You're my role model in everything, especially when it comes to being a mother. I love you with my whole heart. Happy Mother's Day mama!"
Chris Pratt celebrates his wife, Katherine, and his mother and mother-in-law, Maria Shriver
Chris Pratt also took to Instagram to express his admiration for his beautiful wife. "Happy Mother's Day to all of the mothers out there. Especially grateful today for Katherine. You're a wonderful partner," he wrote. "You've provided me such a blessed life. Our two daughters are so lucky to have you and you're the best stepmama to Jack."
He further celebrated his mother and mother-in-law, Maria Shriver extolling the amazing qualities of these two women. "And to my mom, Kathy, you raised us with such love and light and laughter— so grateful for you today and always," Pratt said. "And to Maria, the best Mama G, I'm lucky to have you as a mother-in-law. And to all of the other moms in my life, I'm so grateful for all you do- thank you so much. Hope you feel celebrated today."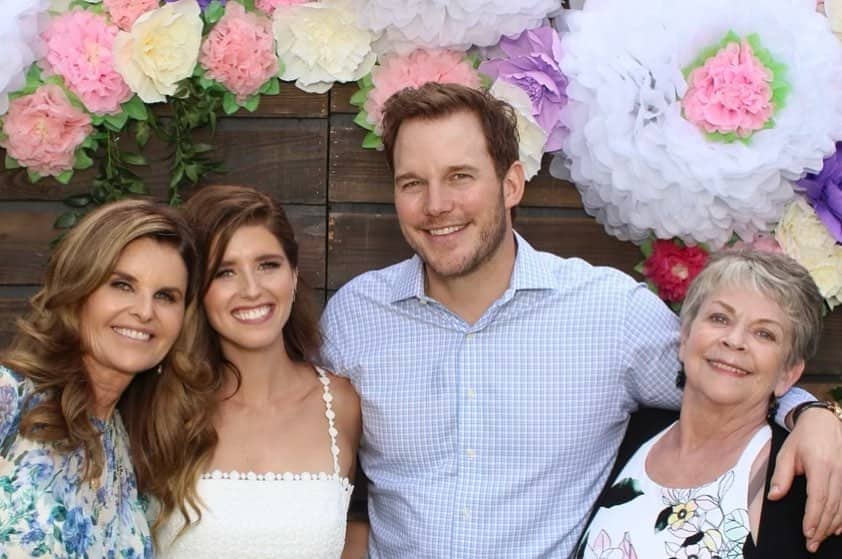 Katherine revealed that her mom and sister supported in taking care of her daughter
During Women's History Month in March, Katherine shared insights on how she achieved a balance between various aspects of her life, stating that she could not have achieved it without the input of her mom and sister. The author revealed that during the tour of her book, Good Night, she had to bring her mother, Maria Shriver, and her sister, Christina, along so that they could help with caring for her children.
"I would've dramatically suffered had I not brought my mom and my sister with me, I'm a big believer — I feel like on Instagram we see all these moms that are like, 'I'm doing it all, I'm doing it all, I'm doing it all on my own,' blah-blah and I'm like, 'I don't want to do it all on my own,'" Katherine said. "I want to lean on my sister, I want to lean on my mom, I want to lean on my girlfriends, my mom friends. I want to be honest and transparent and also say, 'I can't make this today. My kid's sick. She was up all night teething. I need to be a mom right now.'"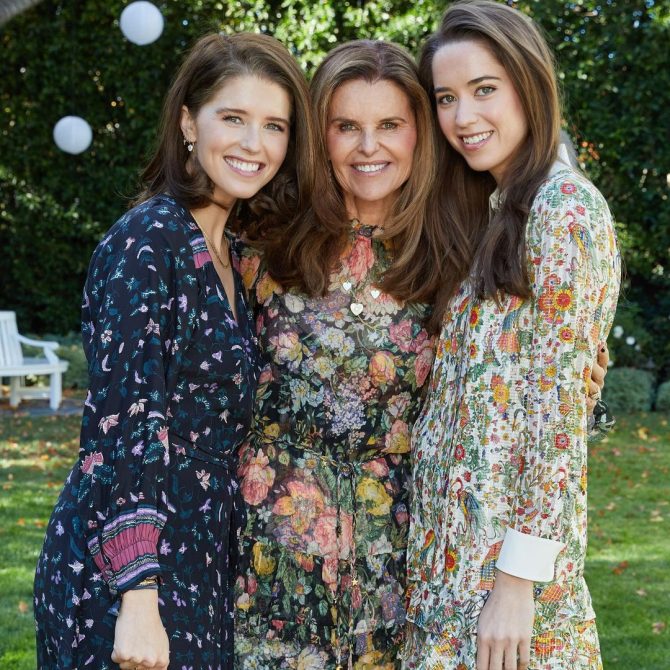 Being a day dedicated to celebrating mothers in the world, Katherine also advised women to always seek help from others. "So I think being able to be open about the fact that you don't have to do it all, you can lean on people, you can enlist help from others and being okay with that," Katherine admitted. "That, I feel, is such a big struggle for women in general, but I think especially if you're balancing multiple roles, is saying, 'I need help today,' and that's okay."