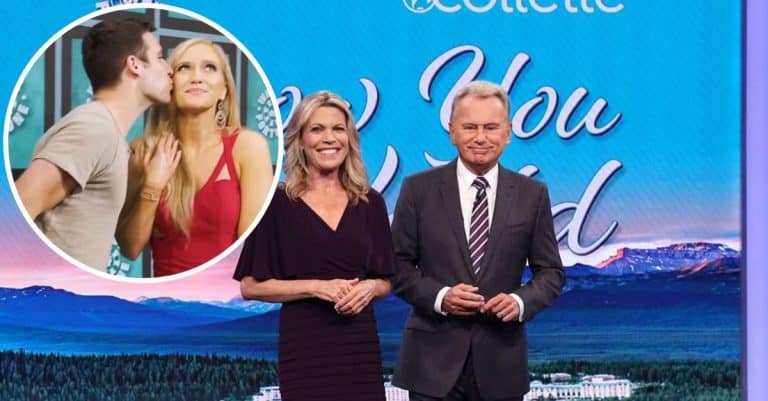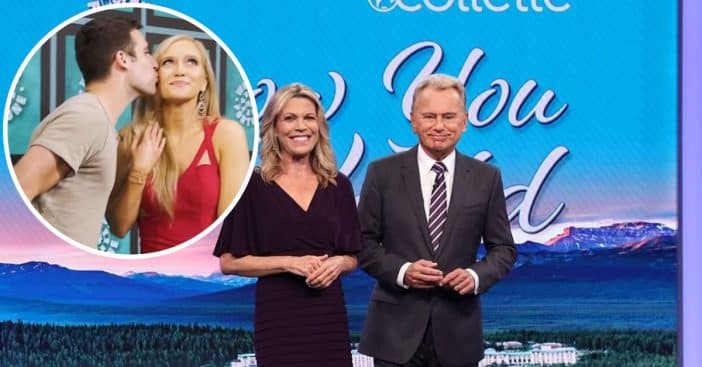 Fans of the popular game show, Wheel of Fortune saw a delightful twist as the next generation took center stage for a special moment. In a heartwarming segment, 'The Spin with Maggie Sajak,' Maggie Sajak, who is the daughter of host Pat Sajak, interviewed Nikko, the son of co-host Vanna White.
During the discussion, the duo fondly recalled their experiences of growing up in the limelight as the children of the iconic Wheel of Fortune hosts. "We have known each other my whole life," Maggie stated while Nikko replied, "It's been a long time."
Vanna White's son Nikko kisses Maggie Sajak in adorable 'full circle' moment
View this post on Instagram
Also, Maggie took a trip down memory lane and shared some amusing moments that she and Nikko had together. Maggie acknowledged a humorous incident captured in a video in which she hit Nikko in the face after he tried to kiss her on the cheek based on promptings by her mom.
Reflecting on the incident, Maggie said, "I would like to apologize for that." While Nikko responded with a playful tone, "That's the reason why I never attempted to give you a cheek kiss again. Lesson learned!" The duo shared a light-hearted laugh as they reflected on the playful mishap while Maggie jokingly remarked, "Well, it seems like we really dodged a bullet there, didn't we?"
Vanna White's son kisses Maggie — again!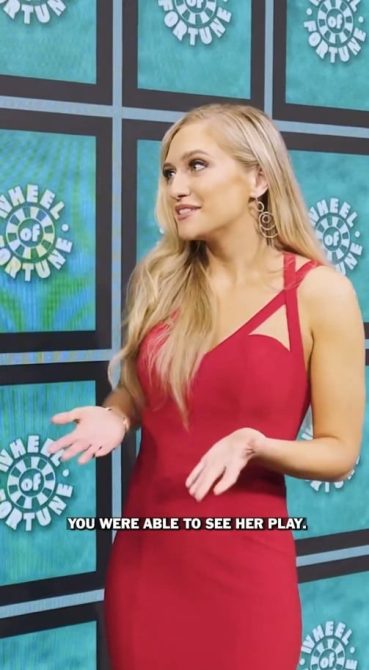 In another part of the clip, Vanna White joined Maggie and Nikko, bringing an added element of fun to the conversation. With a mischievous smile, she playfully suggested that her son should kiss Maggie on the cheek. The professional cook obliged his mother and planted a soft kiss on Maggie's cheek, bringing a smile to White's face, who remarked with a hint of emotion, "We've come full circle now."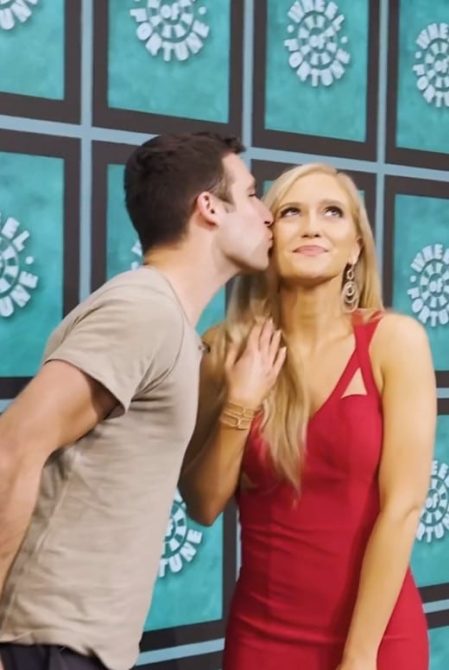 Nikko speaking about the kiss, revealed humorously that he no longer feels traumatized by the previous incident. "All my PTSD is over with … the whole slapping on the face," he confessed. "I feel a lot better now."
Fans react to Nikko's act
Fans have taken to the comment section to react to the heartwarming and friendly interaction between Maggie and Nikko. "What a gorgeous couple they would make!" a fan wrote. "They are so cute together," another fan commented, "would make a great couple."
One highly enthusiastic fan also remarked,  "What great kids!! I do see a future 'Pat & Vanna' there!!!"