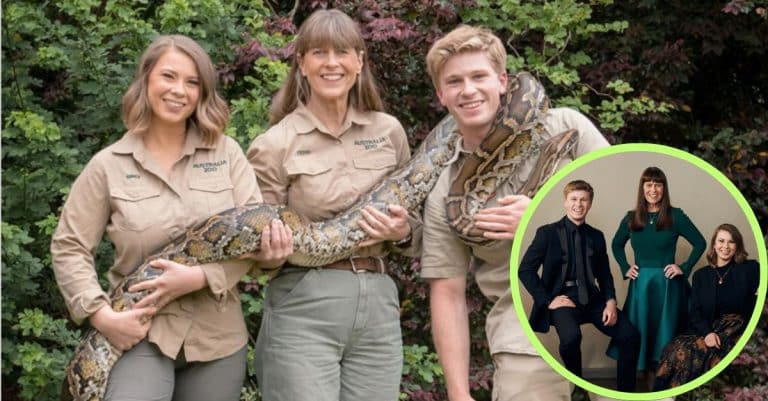 Terri Irwin has embraced a new look, which she showed off in a stunning photo with the whole family. Conservationist Terri, 58, was married to fellow zookeeper Steve Irwin since 1992 until his death in 2006. The two had two children together, Robert and Bindi, and it is with them that Terri appeared in an elegant photo accompanied by some celebratory news.
Both Bindi, 24, and Robert, 19, are following in their parents' footsteps, pursuing conservation efforts and educating the public about wildlife. In the spirit of these endeavors, the Irwin family attended The Explorers Club Annual Dinner (ECAD), where Bindi was given a meaningful award.
Terri Irwin boasts a whole new look in a new family photo
The fam ❤️☺️
Photographed by @felixkunze for ECAD gala in NYC. So proud of @BindiIrwin taking home the President's award for conservation on the night 🙌🏼 pic.twitter.com/BoAex5ZrDP

— Robert Irwin (@RobertIrwin) April 29, 2023
April 22 marked the ECAD, hosted in New York City. This is when "The world's largest gathering of pioneers of exploration in space, in the oceans and on land will join together" to "celebrate the victories we have won on the path to conserving our earth." Front and center was the Irwin family. On April 28. Robert took to Twitter to share a photo of himself and Bindi on either side of Terri. the kids in matching black formalwear, with Terri in the middle in a rich green dress. Her usual blonde, sometimes golden brown, hair is now fully a dark chocolate color.
"The fam," he captioned the post, crediting Felix Kunze for the photo and adding, "So proud of @BindiIrwin taking home the President's award for conservation on the night." There's a lot of pride to go around, as all three family members are visibly all smiles in the shot.

Big endeavors by the Irwin family
Robert Irwin: Steve's son wins award for bushfire image https://t.co/b51Mwxm0qn pic.twitter.com/72JapjtJph

— JohnBlackman (@johnblackmanhey) February 10, 2021
The Irwin family has been hard at work, balancing conservation efforts with family life. Bindi is a parent now too, married to Chandler Powell, with whom she shares daughter Grace. Terri, now also a grandmother, couldn't be more proud. Congratulations @BindiIrwin," she cheered in her own Twitter post. "A well deserved award for all your work to protect wildlife and wild places."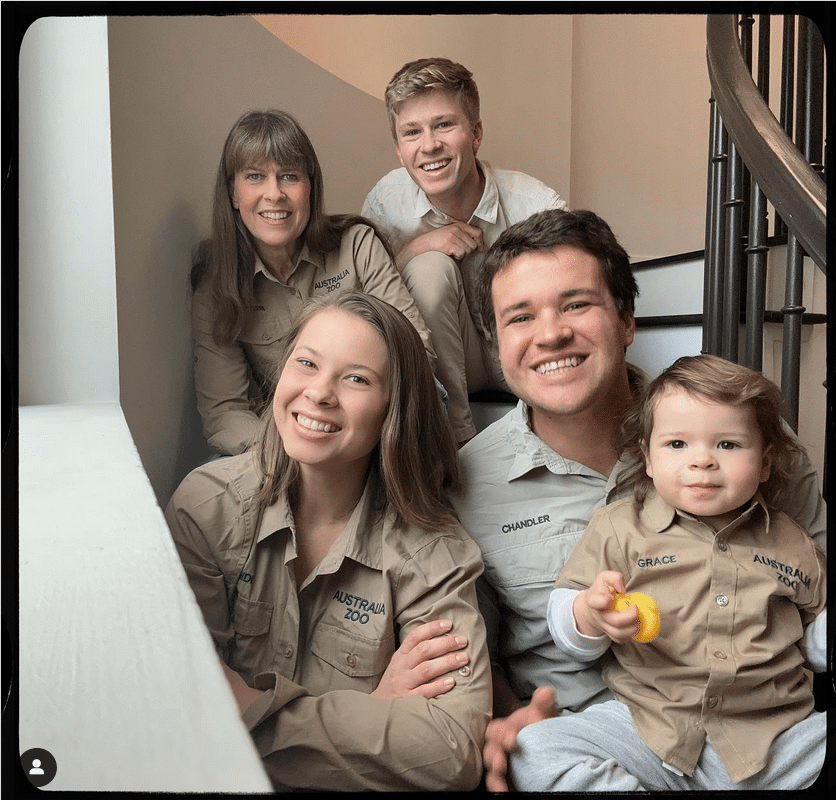 Meanwhile, Robert is a winner of the People's Choice Award in Wildlife Photographer of the Year, a prestigious category to win in. His photo, captured by drone, showed the devastation caused by the Australian bushfires from years ago.