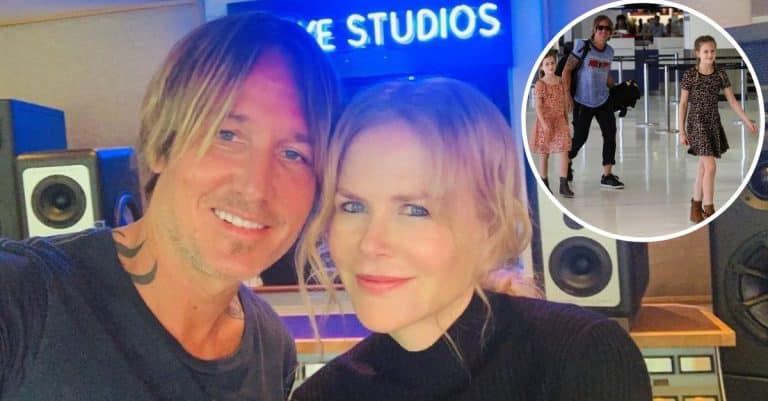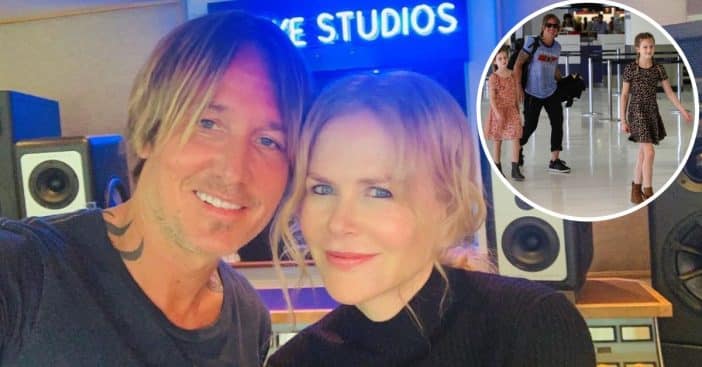 A few years back, superstar parents, Keith Urban and Nicole Kidman appeared alongside their two kids, Sunday Rose and Faith Margaret for the 2021 Golden Globes Awards to support their mom who was nominated for Best Actress in a Motion Picture Made for Television category for her brilliant performance in the HBO drama series, The Undoing.
The couple who is known for shielding their children away from the public eye was spotted dressing gorgeously alongside their kids at the event. Nicole stole the show with his poise appearance in a black Louis Vuitton gown with gold trimming while her husband wore a black suit and their children rocked white dresses.
Keith Urban and Nicole Kidman's family
Nicole was previously married to Tom Cruise, with whom she shares two adult children Bella and Connor who were adopted. The couple separated after 11 years in 2001. About four years after her first marriage, Nicole met Keith at the 2005 G'Day USA gala and they both became enamored with each other although none of them believed that the other person was interested. In 2017, Nicole revealed to Ellen DeGeneres that she thought the affection was one-sided. "I remember thinking, I had such a crush on him, and he wasn't interested in me."
Keith also gave his account of their meeting on The Oprah Winfrey Show, revealing that his heart lit up immediately after he saw her. "I swear to you, she glided across the room, floated. I don't know how she did it. It was out of this world and there was a split moment where she wasn't with anybody, and I thought, 'I'll just go up and say hi.'" The 55-year-old further disclosed that they "really clicked" immediately they got talking.
The two tied the knot with a romantic and star-studded wedding ceremony held in Manly, Australia and the couple welcomed their first child, Sunday Rose Kidman Urban. Two years after, their second daughter, Faith Margaret Kidman Urban was born.
Keith Urban and Nicole Kidman's kids are taking after her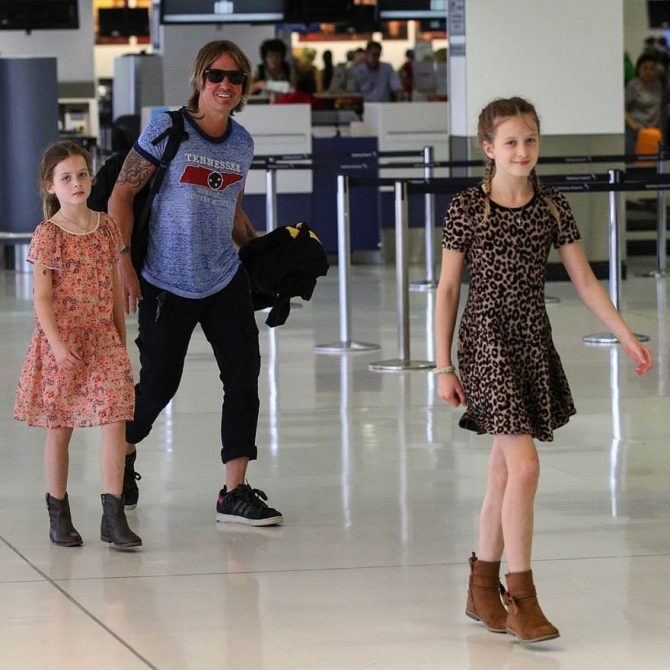 It appears that both Sunday Rose and Faith Margaret are interested in following in their mom's footsteps as actresses, a decision that is supported by their parents. A source close to the family revealed to CloserWeekly that the actress is comfortable with her daughters' plan. "They're serious about following in Nicole's footsteps and he'll do everything she can to get them to where they want to be," the source claimed. "The fact that Faith and Sunday are so interested in this makes Nicole feel closer to them and even though they're still young, she's happy to help launch them into the spotlight."
Kidman also once revealed to Entertainment Tonight that she and Keith are willing to back their children's choice of career. "That's our job as a parent, to always offer unconditional love," she told the news outlet. "Everything is motivated by wanting to take care of your children and carve a path for them and leave them with a sense of morality, dignity, and accountability."
Meet Keith Urban and Nicole Kidman's two daughters:
Sunday Rose Kidman Urban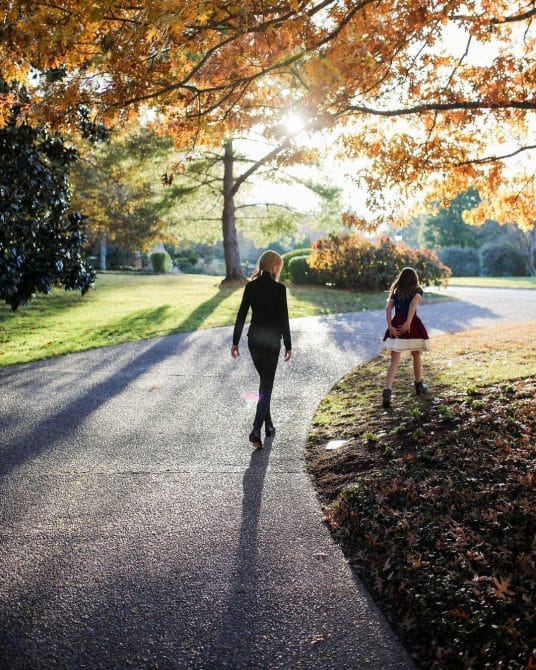 She is the first child of Kidman and Urban and was born in 2008. Dr. Antony Kidman, her maternal grandfather revealed to The Daily Telegraph that the girl's name was inspired by famous Australian art patron Sunday Reed, who was a prominent figure in the art industry around the beginning of the 20th century.
"There was a lady named Sunday Reed who was a prominent patron of the arts in Victoria," he told the outlet. "I have read a bit about Sunday Reed and her husband, John. She was a key mover and shaker in the arts around the beginning of the century. The name Sunday struck me as being a nice name for a woman, so my wife and I mentioned it [to Nicole and Keith]."
Just like her mother, the 14-year-old has already started an acting career with a role in Big Little Lies and the 2020 series, The Undoing. Occasionally, she gets featured on her parents' social media pages. In January 2021, Keith posted a beautiful video with her girls, which she captioned, "Just looking back. Wonderful memories."
Faith Margaret Kidman Urban
Two years after the birth of their first child, the couple welcomed their second via surrogacy in 2010, "We went through a surrogacy with my second daughter because we wanted another child so much it hurt."
However, Nicole later told Vogue she desired to have more children with her husband. "I wish I could have met [Keith] much earlier and had way more children with him, but I didn't," she said. "I mean, if I could have had two more children with him, that would have been just glorious."
In an interview with ABC's Audio, Keith revealed that the 12-year-old is a mix of both parents as she had developed a passion for music and performing. "[She] has a great musical ear," he told the outlet. "I can tell because she'll hear a melody, and go to the little piano, and figure it out by singing it and matching the notes and stuff. She's got a good ear."
With the addition of Faith to the family, Kidman and Urban have their hands full. Although pictures of Faith Margaret are rarely seen, the actress posted a sweet snap to celebrate her daughter's birthday in 2019. "We love you so much precious, precious girl," Kidman wrote alongside the throwback pic. "Happy birthday, Faith!"