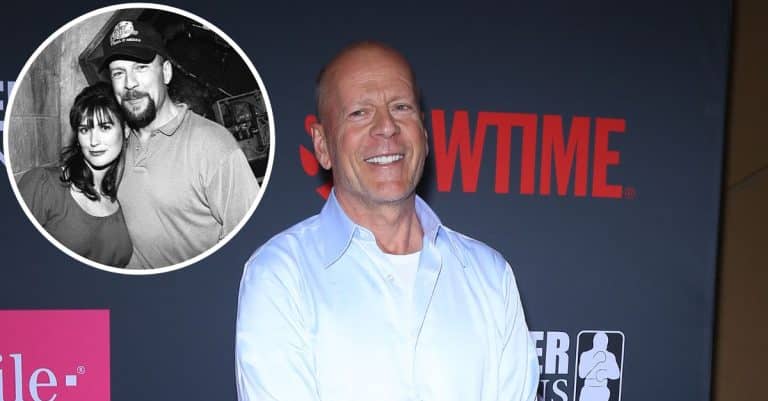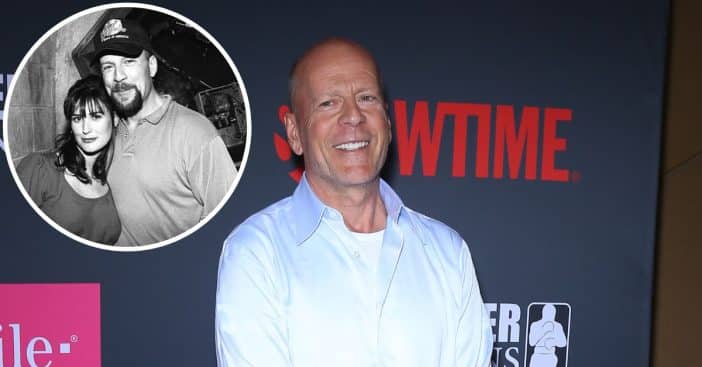 Bruce Willis, Demi Moore, and Emma Heming Willis have consistently been transparent about their strong connection and blended family. The Die Hard star married Moore from 1987 to 2000, and during that time, they welcomed three daughters— Rumer, 34, who is currently expecting her first child soon, Scout,31, and Tallulah, 29.
Years after the actor's divorce from Moore, he married Emma Heming in 2009 and welcomed two more daughters, Mabel Rae, 11, and Evelyn Penn, 9. In the wake of Bruce's current diagnosis(Frontotemporal dementia), Moore, Emma, and their children have shown that they are truly one big family as they offer their support and care to the actor.
Emma Heming Willis says she loves Bruce Willis and Demi Moore together
View this post on Instagram
Recently, Emma posted a heartwarming tribute to her husband on her Instagram Stories to celebrate his 68th birthday. Also, a fan took to Instagram to share a photo reel of the legend over the years, which featured a black-and-white picture of Bruce and his ex-wife. In the photo, Moore rocked short, layered hair, which is a stark contrast to her current long, straight hair, while Bruce sports a thick goatee.
Fans took to the comment section to share their favorite moments of the actor and also expressed appreciation for the supportive blended family that he has after his divorce and remarriage. One fan commented, "Love how they created such a supportive blended family after divorce and remarriage, too."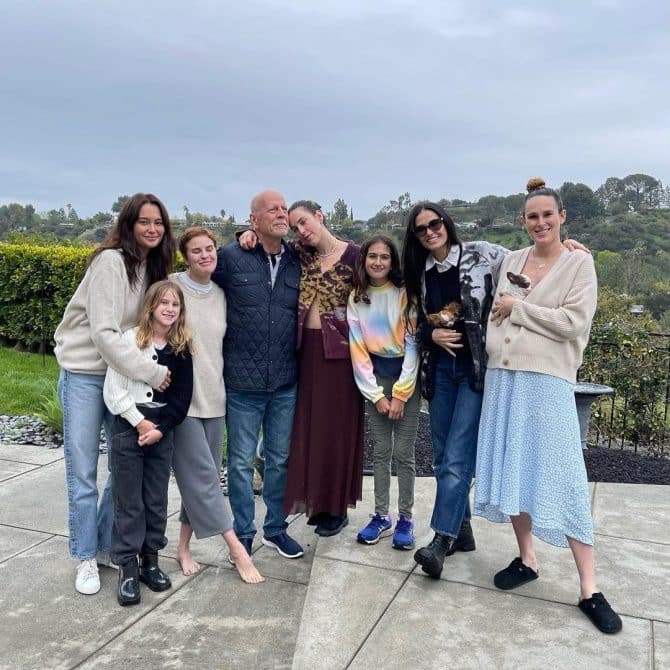 Another fan wrote, "I am so glad the entire extended/blended family is such a pillar of support for Bruce." Emma could not help but agree with these sentiments as she commented too, "Yeah. Me too. I liked them together as well."
Demi Moore and Emma Hemming Willis have both been concerned about Bruce Willis's health
After Bruce was diagnosed with frontotemporal dementia,  Emma and Moore first shared the news with fans in a joint Instagram statement on February 16th. An insider revealed to People that both women have joined hands together to help the actor get the best life possible. "The family is all closer than ever," the insider stated.
The informant further revealed that Moore has been offering support and assistance to her ex-lover since his initial diagnosis of aphasia in 2022. "The focus for Bruce is to keep him active," the source added. "He has a busy schedule with activities every day. They make sure both his body and brain is (sic) exercised."