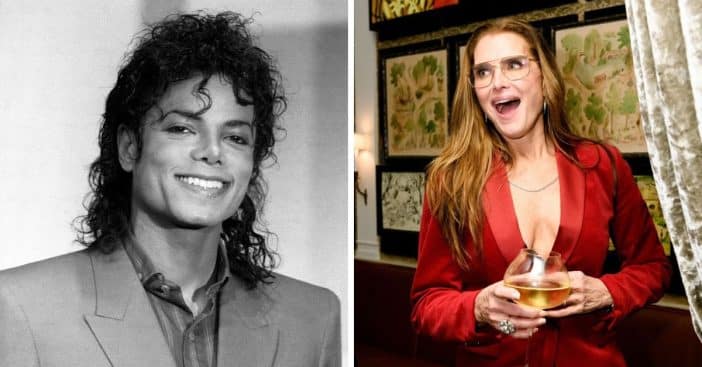 In a recent interview with The Sunday Times, Brooke Shields addressed the allegations made by the late Michael Jackson in 1993 that they were romantically involved. The actress, who is currently promoting her documentary, Pretty Baby, fondly recalled her friendship with the late pop icon.
Brooke specifically mentioned a moment during which Michael went on live television with Oprah Winfrey and announced that she was his girlfriend. "I called him up and I think I said, 'This is kind of pathetic that you need to do this. I am having a shot at normal life — you cannot drag me into crazy town,'" the actress recalled.
Brooke Shields sheds light on the relationship between herself and Michael Jackson
Brooke first met Michael Jackson when she was only 13 years old and the two quickly became close friends. The actress remained close to the late pop star throughout his life, and she even delivered a eulogy at his funeral in 2009. In her tribute, she spoke about the difficulties of transitioning from child star to adult, a challenge that both she and Michael faced. "We had a bond," she said. "Both of us needed to be adults very early, but when we were together, we were two little kids having fun."
Brooke revealed that although they were both very close, they never dated. She recalled an incident in which the pop star tried to kiss her, but she told him to back off off. "There was one moment when we were in the car and the cameras were there and he grabbed me to kiss me and I said, 'No! Stop! We are just friends and you need me as a friend,'" she recalled. "I remember the early days when other actresses were after him and he was kind of cute, before the shift. But [dating him] never even crossed my mind."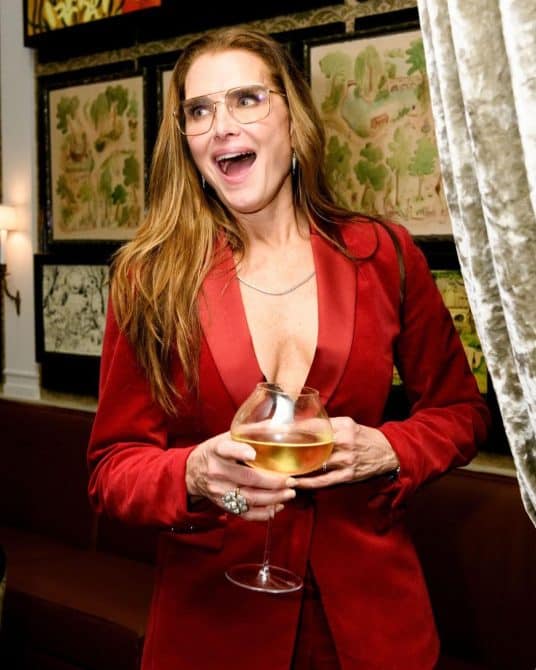 The actress claimed she shared her relationship information with Michael Jackson
The 57-year-old further disclosed that Jackson was her confidant as she felt comfortable telling him about her relationships. "As I grew up and started having boyfriends, I would share with him, and he was like a little kid who talked about the bases," Brooke said. "What first base was, what second base was, and it sounded very odd to the outside, I can imagine, but to the inside, to someone who's never really left his bubble, you can understand how he would be curious."
At the time of the King of Pop's controversial confession, Brooke was in a relationship with Dean Cain, who played the role of Superman in  Lois & Clark: The New Adventures of Superman. Eventually, she got married to professional tennis player Andre Agassi in 1997 before the couple divorced in 1999. Brooke then married American producer Chris Henchy in 2001 and they share two daughters, Rowan Francis Henchy, and Grier Hammond Henchy.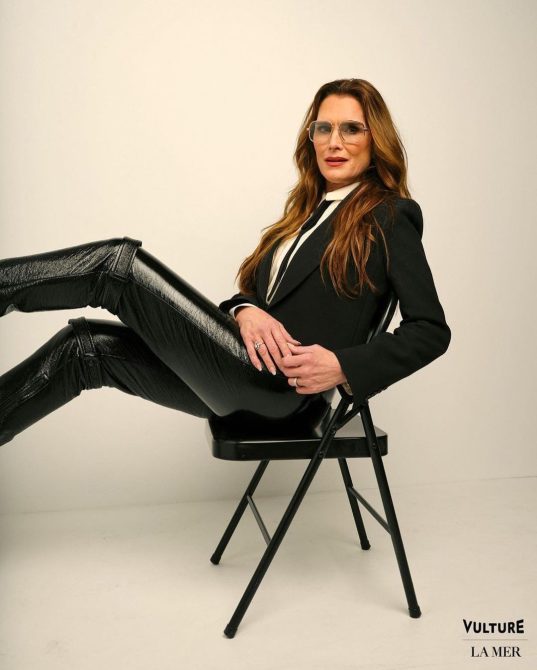 Recently, Brooke posted a heartwarming picture on her Instagram account featuring her and her daughters when they were younger to mark this year's International Women's Day. "Here's to strong women. May we know them, may we be them, may we raise them. What an honor and a privilege it is to raise daughters," Brooke wrote in the caption. "R&G – your strength inspires me every single day. Happy #internationalwomensday to every single one of you!"