The older the berry, the sweeter the wine — this expression describes so many older Hollywood women stars who have aged gracefully over the years and are still stunning in their looks, as they've proven on different occasions and on social media.
Hollywood's older women are proof that you do not have to draw a line on your style as you age, and you can remain as daring as you want when it comes to pulling off charming looks. Here are some fifty-plus old women to admire in Hollywood.
Salma Hayek, 56
View this post on Instagram
Salma Hayek is one of Hollywood's hot actresses starring in hit movies like Grown Ups, From Dusk Till Dawn, and in recently released productions, Magic Mike's Last Dance and Puss in Boots: The Last Wish.
In a recent interview with Glamour, Hayek talks about aging, her abilities, and her career. "I don't feel that I lost my flexibility or my agility or even my strength. I do have to say that I have found it beautiful, getting older with someone," the actress said. She also mentioned that her best career moments happened in her 50s.
Jennifer Lopez, 53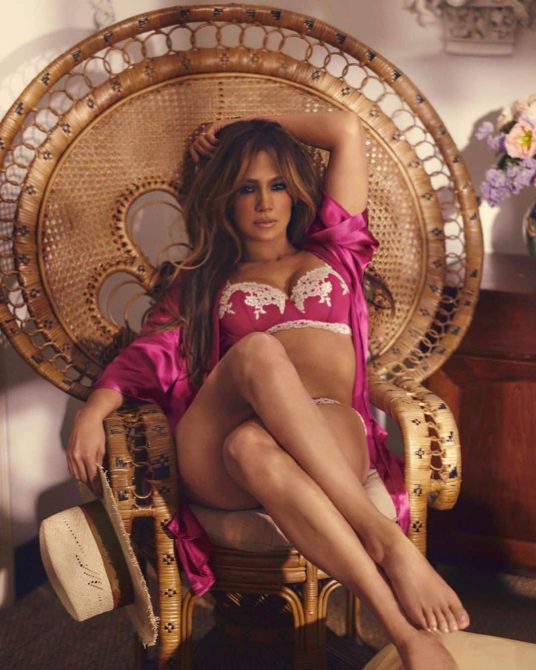 Jennifer Lopez, or JLo as she is fondly called, is an iconic actress and singer who has remained relevant in her career over the years. When it comes to fashion, JLo remains chic and classy.
Her legendary Versace ensemble that broke the internet in 2000 at the 42nd Grammy awards ceremony is one to remember. JLo still rocks social media and the internet with her youthful look while aging gracefully.
Jennifer Coolidge, 61
Jennifer Coolidge is an award-winning character actress who has appeared in many comedic films and the recent HBOMax series White Lotus. The 61-year-old still keeps it sizzling on and off the carpets with chic outfits and her rich blonde hair.
The American Pie alum won two SAG awards in February and posed with her wins on the red carpet wearing a floor-sweeping black dress and her hair in a blowout style.
Philippine Leroy-Beaulieu, 59
Philippine is famous for her role in Netflix's Emily In Paris, where she plays the sexy strict boss, Sylvie Grateau. The 59-year-old actress never fails to make a statement anytime she steps out.
Kris Jenner, 67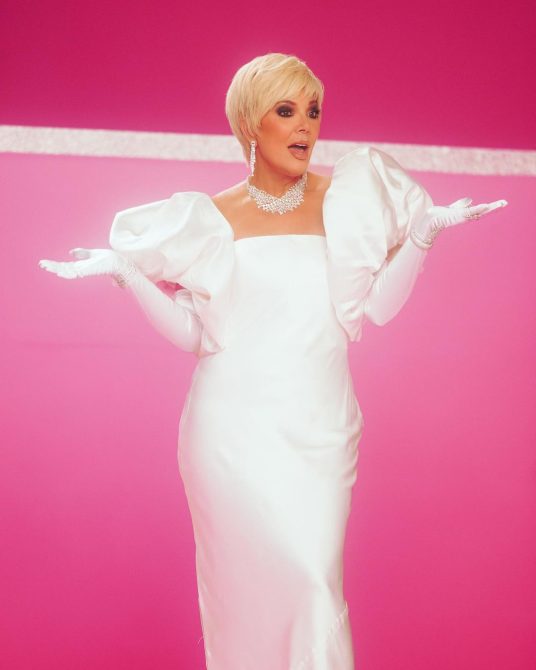 The matriarch of the Kardashian-Jenner dynasty is one to look up to for beauty and aging tips. Kris has aged gracefully while managing her brand and family excellently so far.
Kris recently featured in the music video for "Mother" by Meghan Trainor, wearing a full-length silk dress with a puffy shoulder detail and her famous pixie hairdo.
Halle Berry, 56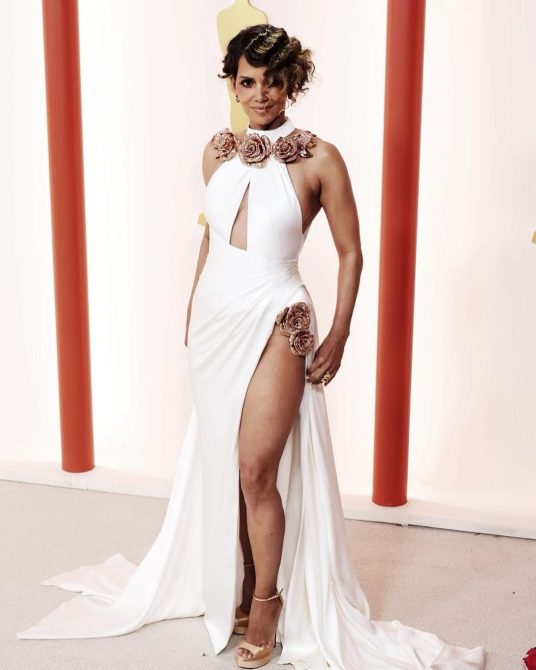 Halle Berry stepped out with her boyfriend at the 2023 Oscars wearing a white dress decked with rosettes. She wore gold platform pumps and Pomellato jewelry to top up the look, not without her short hair styled to perfection on finger waves.
Sandra Bullock, 58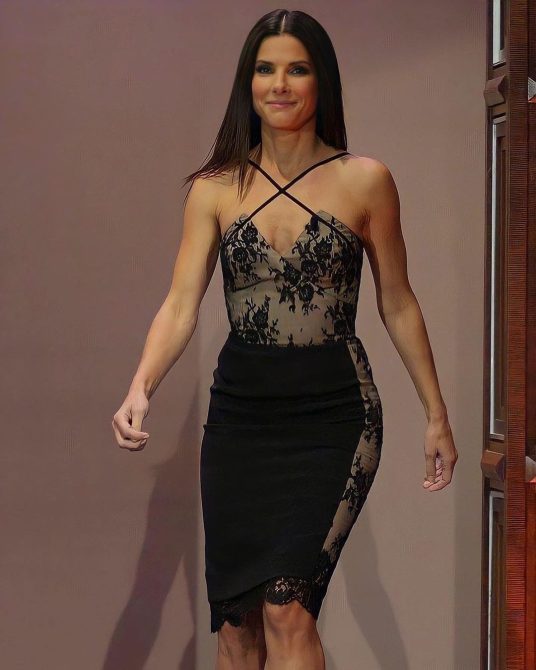 Sandra Bullock, who has been named one of the highest-paid actresses globally in the past decade, has managed to maintain her great looks even in her 50s.
The Miss Congeniality actress shared some of her beauty secrets with InStyle in 2022, attributing her looks to simple beauty products like under-eye cream and her fitness regimen consisting of pilates, kickboxing, and weight training.
Andie MacDowell, 64
View this post on Instagram
Aside from acting, Andie MacDowell used to be a fashion model, and she still lives up to the name in her mid-60s. The Magic Mike XXL actress stays looking glamorous as she ages.
The former model strutted down the Paris Fashion Week catwalk in 2022 wearing a high-slit dress and her full gray locks.
Demi Moore, 60
The list is not complete without Demi Moore, who turned 60 in November 2022. The actress launched her collection for Andie Swimwear in early July of 2022, which she said was inspired by the need to encourage confidence in aging women.
"It's changing this idea that women become less desirable as we get older. We don't want to look matronly or not feel sexy," Demi told People magazine.
Nicole Kidman, 55
Nicole Kidman stunned on the Oscars red carpet in a black bedazzled side-slit dress. The actress displayed a lot of PDA with her heartthrob, Keith Urban, who wore a black suit and bow tie to complement her look.
The award-winning actress is one with A-list skin, which she credits to her simple routine of "loads and loads of water," sunscreen, and a few skincare treatments.
Jamie Lee Curtis, 64
The 64-year-old scream queen is famous for her bright short hair, and classy fits on and off the red carpet. Curtis recently won multiple awards for her role as Deirdre Beaubeirdre, an IRS inspector in Everything Everywhere All At Once.
The actress is great at pulling off subtle sexy looks by playing with necklines and figure-hugging dresses.