If Steven Spielberg's Jaws made you worry about what might be lurking in the ocean, Alfred Hitchcock's The Birds made people very wary of our fine-feathered friends above. Based on a short story by Daphne de Maurier, the Tippi Hedren starrer terrified audiences when the film was released 60 years ago in 1963.
In the documentary All About The Birds, the film's screenwriter, Evan Hunter, explained, "It was a sort of apocalyptic short story. It's about these birds inexplicably attacking this isolated little farmhouse in Cornwall. I read it, and I would've given my right arm to work with Alfred Hitchcock. I then spoke to him on the phone and he said, 'Come on out with some ideas. We're throwing away everything but the title and the notion of birds attacking human beings. So come on out with some ideas.' I remember Hitch showing me a lot of newspaper articles about unexplained bird attacks as a reminder that these things do happen, so we weren't dealing entirely with fantasy.
"We searched for the turning point where it would get ominous," he added. "We recognized immediately that the audience wasn't gonna sit there for two hours waiting for a bird attack. So we very carefully measured out the lengths between the bird attacks so that the audience would sit there, we'd throw them a crumb, so to speak. So the first one was when the gull hits Melanie (Hedren's character]  in the rowboat. One of the ideas I brought to Hitch was a school teacher coming to a town and bird attacks start when she comes to the town to teach there. And the provincials think she must have something to do with it. There's an echo of that in the scene in the Tides Restaurant, from the mother — "You're responsible for this. They tell me this didn't happen before you got here."
What follows are some facts about The Birds that you may not have been aware of.
'The Birds' was filmed in Bodega Bay, California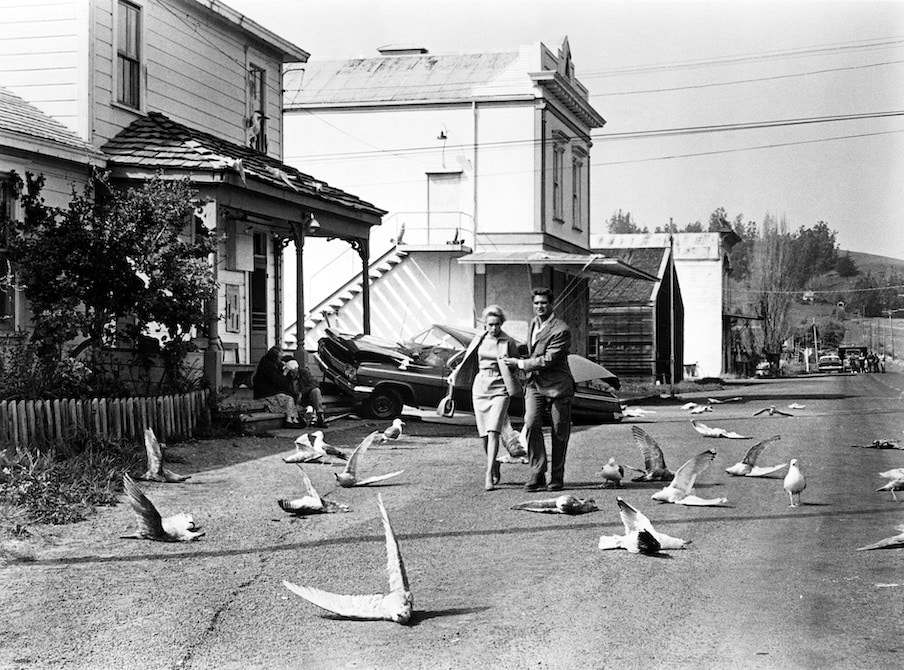 Bodega Bay is a small town on the coast, and Hitchcock chose it because of its beautiful scenery and isolation, which added to an eerie quality.
Mostly real birds were used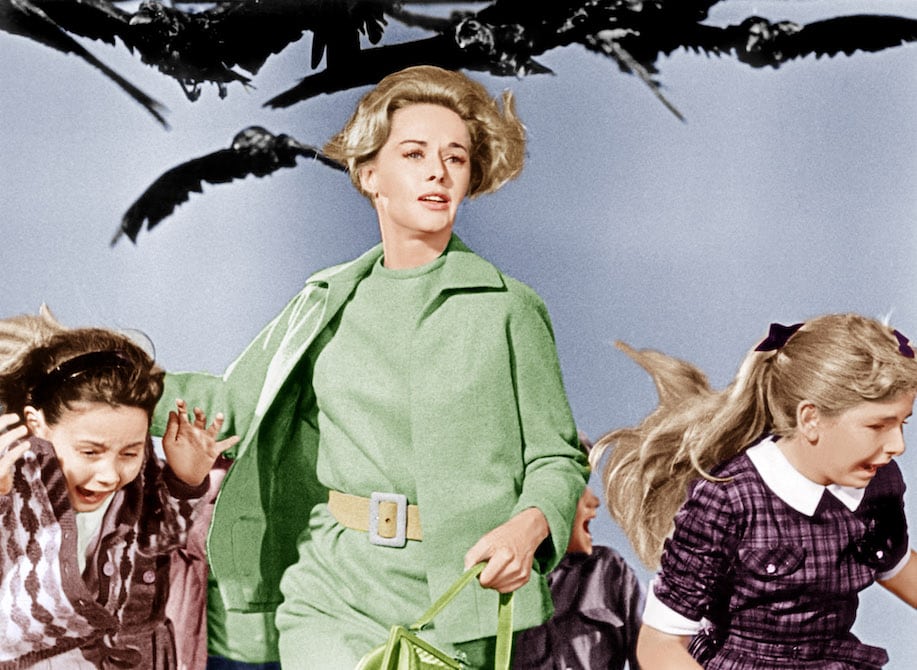 The birds in the film were mostly real birds — seagulls, crows and sparrows — that were trained to perform specific actions on cue. The mechanical birds that were used were created by special effects Ub Iwerks, who also worked on Disney's Snow White and the Seven Dwarfs and Fantasia. The famous scene where the birds attack the children in the school was shot using real birds, and during filming one of the birds attacked Hedren, scratching her face and causing her to bleed. The scene where Hedren is attacked by birds in the attic was also shot using real birds.
A Family Affair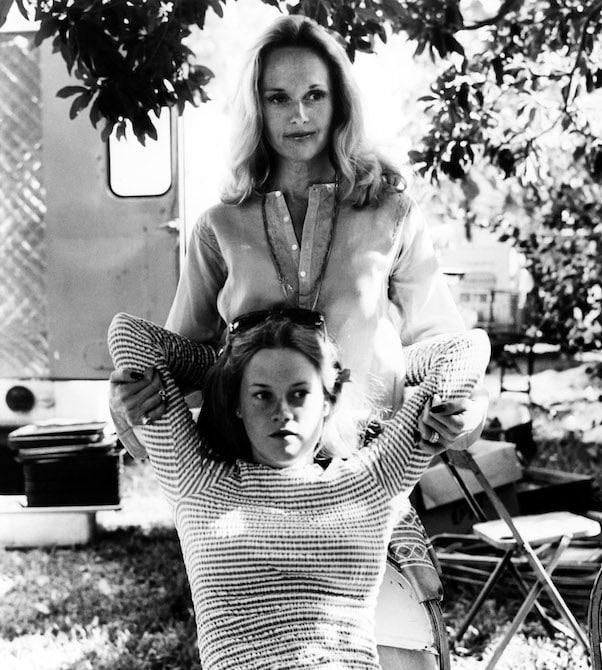 Tippi Hedren, who played the lead role of Melanie Daniels, was a model before she was cast in the film. Her daughter, Melanie Griffith, also appeared in the film as a child.
A different lead?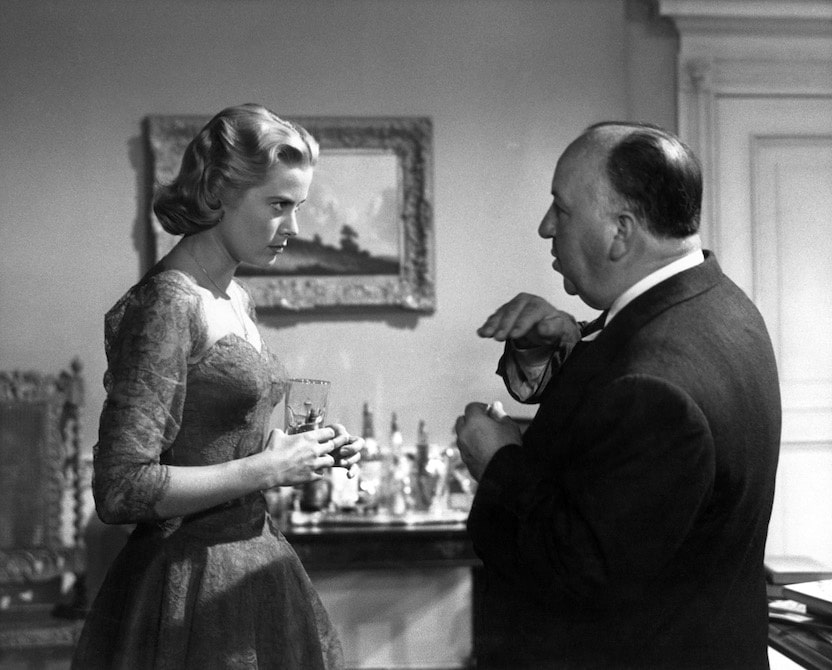 Hitchcock initially wanted to cast Grace Kelly in the lead role, but she had retired from acting to become Princess Grace of Monaco.
A 'Psycho' score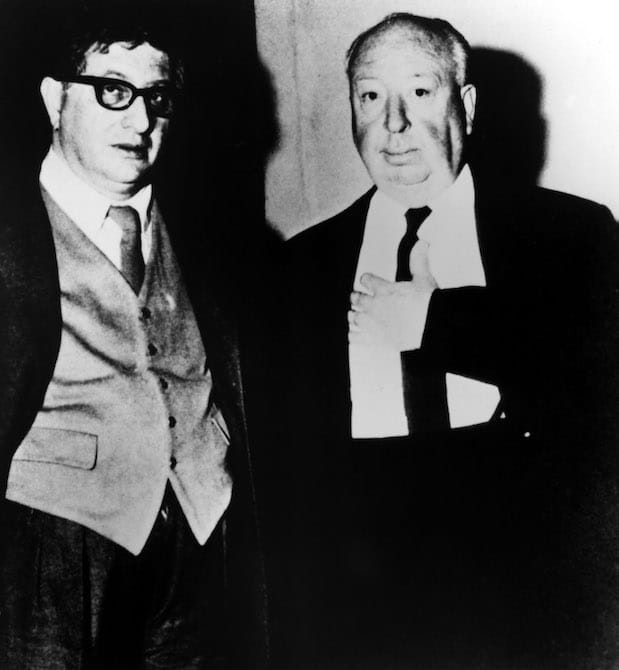 Hitchcock was known for his use of music in his films, and The Birds was no exception. The film's score was composed by Bernard Herrmann, who also composed the music for Hitchcock's Psycho.
"And the Oscar doesn't go to … The Birds'
The film was nominated for an Academy Award for Best Special Visual Effects, but lost to Elizabeth Taylor and Richard Burton's Cleopatra.
Gradual Appreciation
Like a lot of classic films — It's a Wonderful Life and Willy Wonka and the Chocolate Factory among them — The Birds was not a critical success when it was first released, although over the years it has come to be regarded as a classic and one of Hitchcock's best films.
What's it all about, Alfie?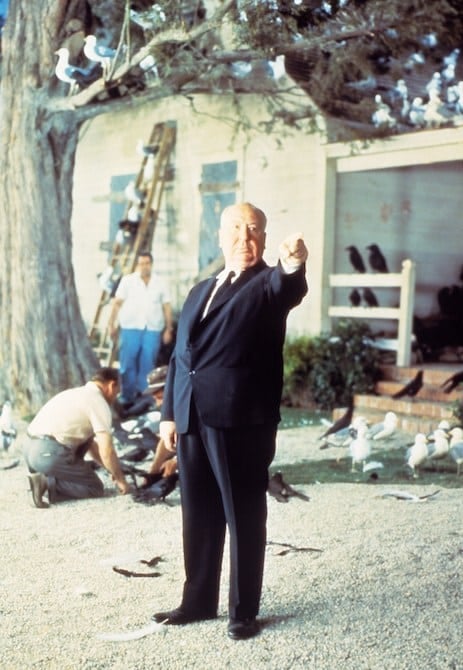 There was no clear-cut explanation for why what happens takes place. There are, however, several theories about the meaning behind the birds' attack in the film, including that it serves as something of a commentary on environmental destruction or is a representation of the chaos and unpredictability of nature.
Hitchcock and Tippi Hedren
Tippi Hedren had a contentious relationship with Hitchcock on The Birds. Part of that came from the actress being traumatized by a phone booth scene in which she was trapped and attacked by real birds. Things got worse with 1964's Marnie, during which the director became frighteningly obsessed with her and ultimately destroyed her acting career.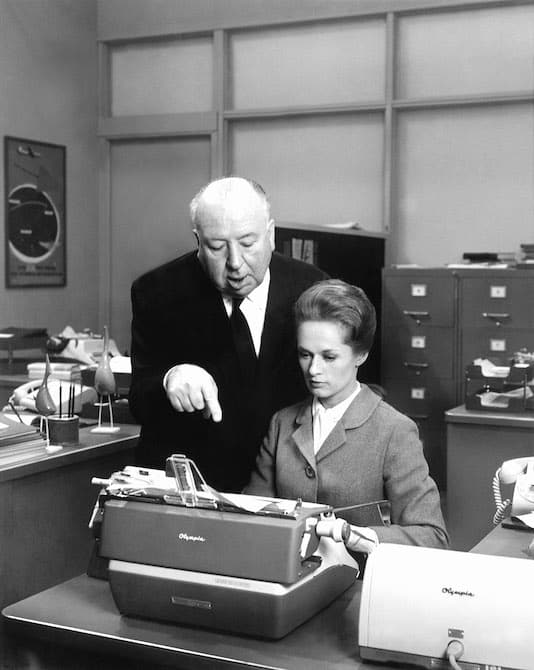 "As you know, I became the object of his obsession," Hedren said at a more recent Q&A event with the media. "It started later in the filming of The Birds, and then by the end of filming Marnie it was to the point where I couldn't stand it anymore. I was tired of being followed around all the time. It all came about when I was asked to go to New York to be on The Tonight Show to accept an award, and I asked for two days off. There was a demand put on me if I chose to take those two days off, and I was so offended with it and I said I have to get out of this contract and I have to get out of it now. As soon as Marnie is over, I am done. And he [Hitchcock] said, 'Well you can't. You have your little girl to support, your parents are getting older…' And I said anybody who loves me doesn't want me to be in a situation which I'm unhappy. I want to get out!' And he said, 'I'll ruin your career,' and he did."