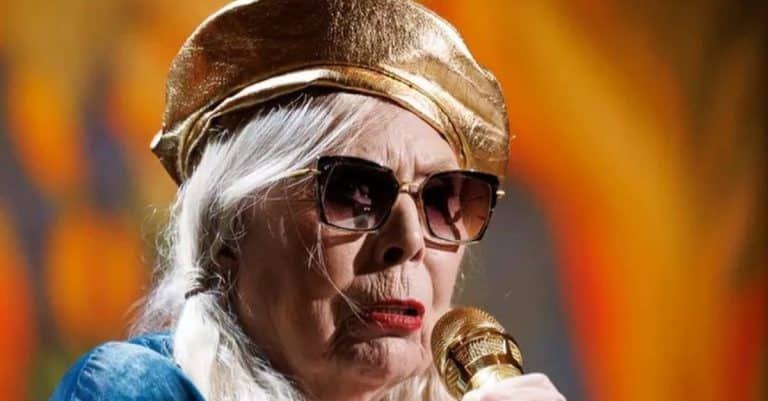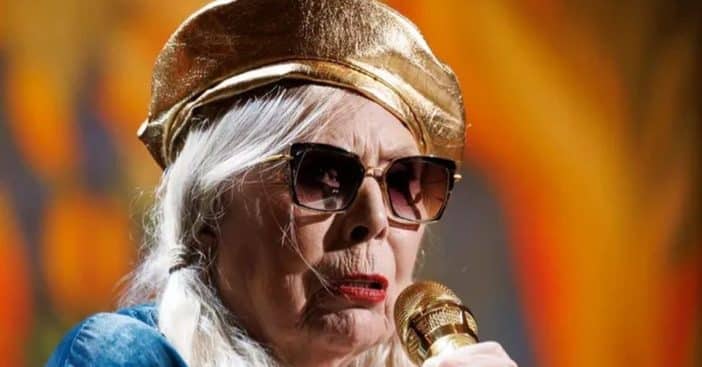 Joni Mitchell, a legend who impacted the world with her music, recently won a Gershwin Prize. The singer was one of the most influential singer-songwriters to pave the way for 1960s folk music. She is also one of the most influential female recording artists of the past century. The Canadian-born talent started her career in the '60s and has since made a name for herself.
In the award ceremony that took place in Washington, D.C., Joni bagged the Library of Congress Gershwin Prize for Popular Song. "My God, it's overwhelming. It's just a beautiful event for me. So many people that I care about are here tonight from different parts of my life," 79-year-old Joni said as she got on the stage to receive her award. "New friends, old friends. It's just kind of thrilling. Thank you all for coming."
Joni's music career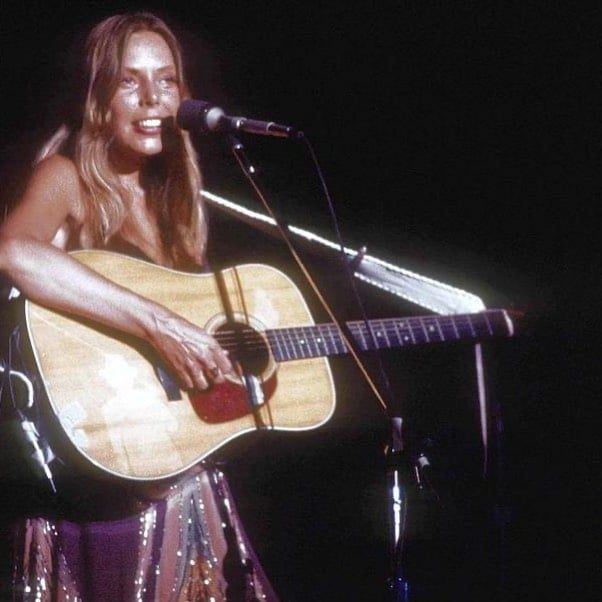 Joni moved to the city of Saskatoon, with her family at the age of 11. After she dropped out of school at the age of 20, she started singing at bars and nightclubs in her city. She also sang throughout western Canada, and then in nightclubs in Toronto, Ontario.
She then moved to the US and recorded her debut album, Song to a Seagull, in 1968 with Reprise Records. Joni also recorded the album, Blue is arguably her best album of all time. The album got the top spot on Rolling Stone's 2003 list of the "500 Greatest Albums of All Time" in 2020.
Joni also explored other genres like Jazz, which she even blended uniquely with rock and roll, R&B, classical music, and non-Western beats. She worked with jazz musicians like Jaco Pastorius, Tom Scott, Wayne Shorter, Pat Metheny, and Charles Mingus— on his final productions.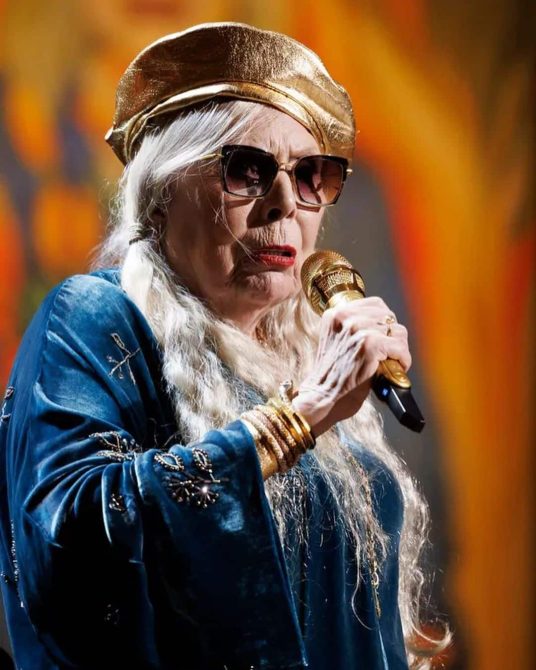 Joni performed 'Summertime' at the award ceremony
Joni sang "Summertime" at the Gershwin award, and significantly so as a sign of respect to George and Ira Gershwin, the namesake of her prize. "It's so exciting to see all of these musicians that I admire performing my music. And I wanted to kind of express my gratitude by singing a Gershwin song. Yeah. So I'm gonna sing 'Summertime,'" Joni said.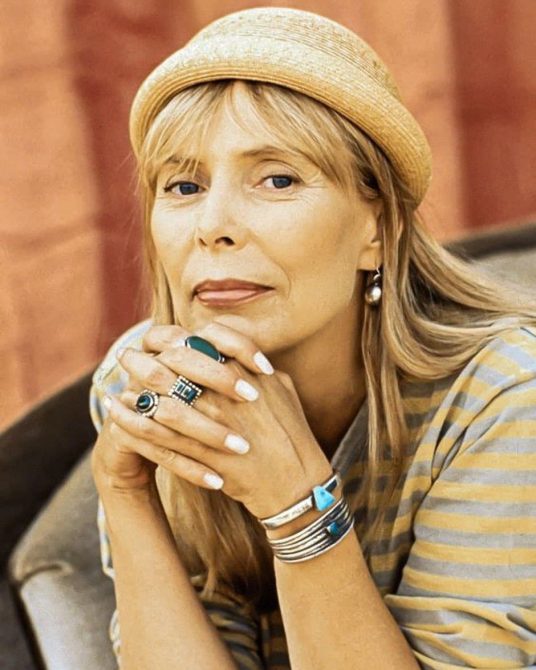 The Gershwin award "celebrates the work of an artist whose career reflects the influence, impact, and achievement in promoting song as a vehicle of musical expression and cultural understanding." Celebrities like Lionel Richie, Billy Joel, Carole King, and Paul McCartney have been recipients of the same award in the past.
In attendance were Joni's friends, including Marcus Mumford, Annie Lennox, Angélique Kidjo, Brandi Carlile, James Taylor, and Cyndi Lauper who all performed a song of Joni's.
Check out the video below to see some highlights of the exciting night: