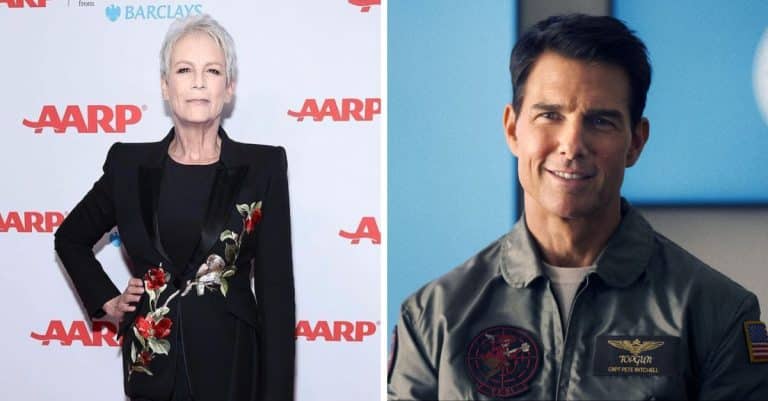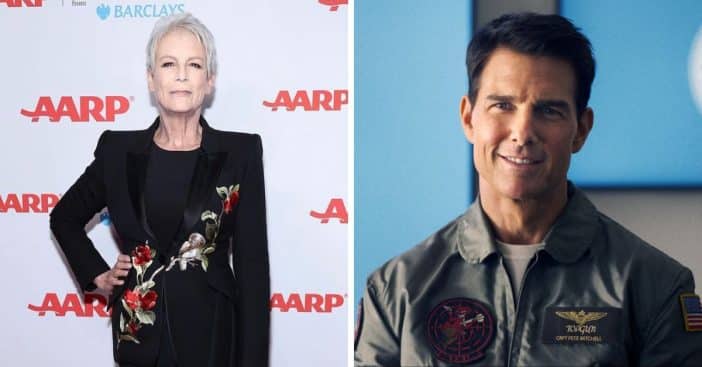 Jamie Lee Curtis believes that crediting just one person for being the savior of Hollywood and cinema is highly unfounded. The 64-year-old while making an appearance on James Corden's The Late Late Show on February 28 hit back at the statement made by legendary director, Steven Spielberg during the Oscar nominees luncheon in which he stated that Tom Cruise "might have saved theatrical distribution."
"I'm not here to talk about myself at all," Lee Curtis revealed during the interview. "I am not here to talk about the fact that my movies have made $2.5 billion at the box office, and that Tom Cruise isn't the only one who saved show business. I'm not here to talk about myself."
Jamie Lee Curtis talks about her movie, 'Everything Everywhere All At Once
Curtis made quite an impression after telling the show host that she did not come on air to  "talk about myself" or promote the sci-fi adventure film that has gotten 11 Oscar nominations. However, the 64-year-old had a change of mind and later talked about her movie and the success it has achieved.
"I know you guys think I'm here — I'm sure you do — to promote the best movie of 2022. Which as you know, may not just be the best movie of 2022, but the best movie of a generation," Curtis revealed. "Of course, with the best performances. And I'm sure you're thinking I'm here to promote the fact that I won a SAG Award this weekend and that I was nominated for an Oscar after being in the business since I was 19 — I'm now 64, do the f–king math — but I'm not here to promote that."
The Prom Night star also talked about the earnings from her own film in comparison to Cruise's Top Gun: Maverick which did pretty well at the box office earning over $1.4 billion worldwide.
Jamie Lee Curtis appreciates James Corden's works on television
During the interview, the actress also bid James Corden farewell as he will be bowing out of the show on April 28 after hosting it for eight years since 2015. "I'm here because you're a wonderful, wonderful, wonderful human being. You're a great f–king host and we're going to miss you," Curtis told Corden while holding back tears. "I've been here with you many times, and you are just a great human being and that is the only reason I came here."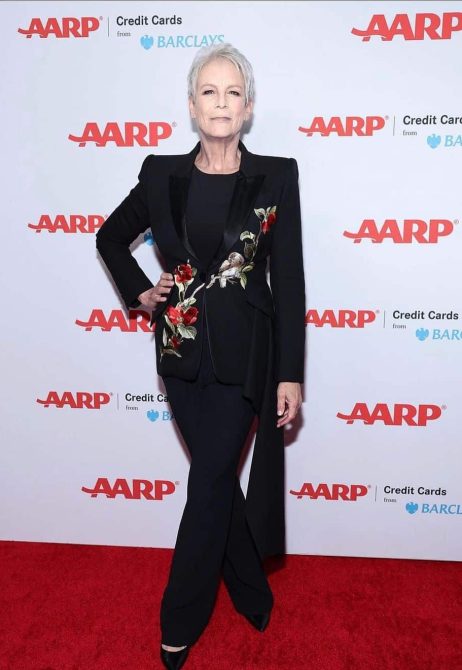 However, the 64-year-old did not send the host off without a parting present. She presented him with a special gift, a James Corden action figure, that matched one of her Everything Everywhere All At Once characters, Deirdre Beaubeirdre which the host appeared to like.
Lee Curtis also joked that the figure could serve as a source of income since they are both out of jobs. "The truth is I'm also unemployed. Now we both have a revenue stream," she concluded.