Kelly Ripa and Mark Consuelos are proud parents to their three kids, Michael, Lola, and Joaquin Consuelos who have all definitely taken after them in one way or the other. Joaquin, the youngest son of Live With Kelly and Ryan host was a member of the University of Michigan Blue wrestling team and also doubles as a trained actor.
The Michigan Blue website disclosed that the 20-year-old is moving towards a vibrant career in the entertainment industry. "Joaquin enrolled in the School of Music, Theatre & Dance, majoring in theatre performance," the site stated.
Kelly Ripa speaks about her son's career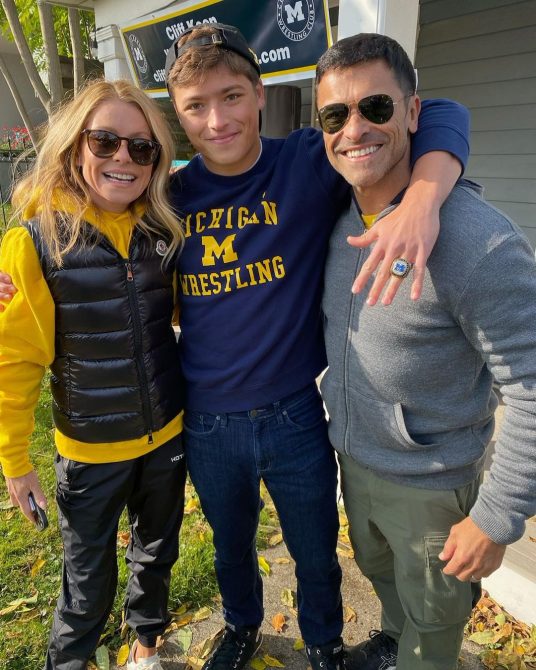 The on-air personality wrote about Joaquin's interest in the arts right from his high school days in her book, LiveWire. "As a wrestler, he interviewed virtually with athletic coaches," Kelly wrote. "As a burgeoning actor, he auditioned for the various drama departments, virtually. He also solidified my claim that our children chose careers of unemployment for their futures."
In March 2022, Joaquin and his teammates won the Big Ten Wrestling championship and were honored in October of that year at a Michigan home side football game that had both of his parents in attendance. Kelly took to social media to share a picture of Joaquin alongside, her and Mark. "Big day at the Big House! Go BLUE," she captioned the post.
Kelly Ripa's other children are also in the entertainment business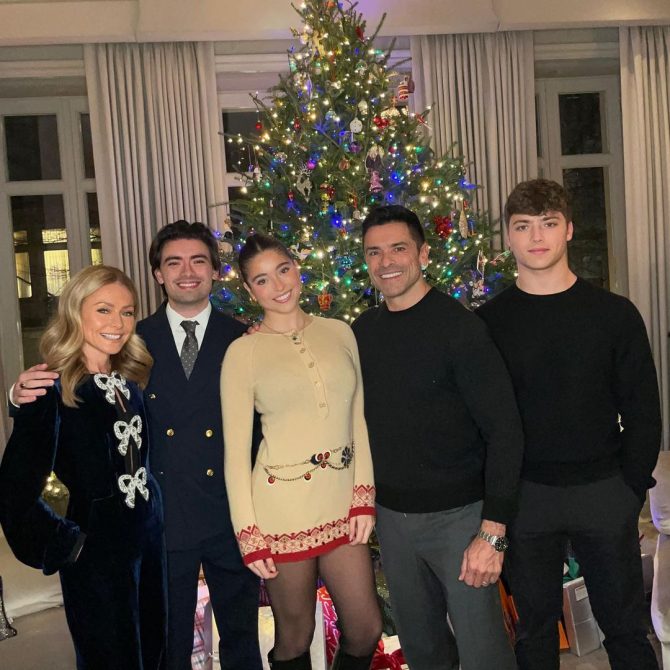 Michael, the first child of the TV personality has followed in his father's footsteps since he left College and is now making a name as an actor, writer, and director. In 2021, he teamed up with his father on the set of Riverdale, playing a younger version of his dad's character, Hiram Lodge.
The 26-year-old revealed to People that starring in the movie was the highlight of his foray into acting. "Working on Riverdale was a bucket list moment for me, I immediately felt welcomed by the amazing cast and crew and am grateful for this wonderful opportunity to continue to learn and grow as an actor," Michael told the outlet. "Acting opposite my dad was such a surreal experience, but we both had the BEST time and I really enjoyed getting to walk around in Hiram's shoes."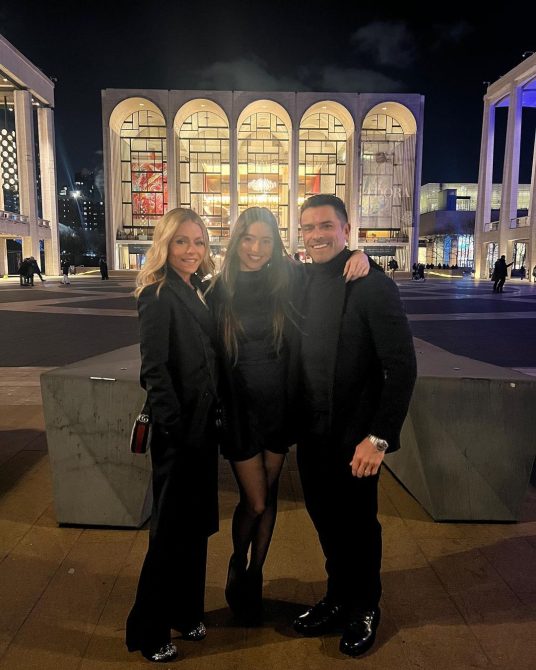 The young actor will also be starring in a new drama series, Dissocia, with the Orange is the New Black actress Maria Dizzia. He is set to play the character, Mr. Derek Cross.
Also, their only daughter, Lola Consuelos who is the second child of the famous couple is currently enrolled at New York University to study music. In August 2022, she launched her music career and released her debut single, "Paranoia Silverlining."