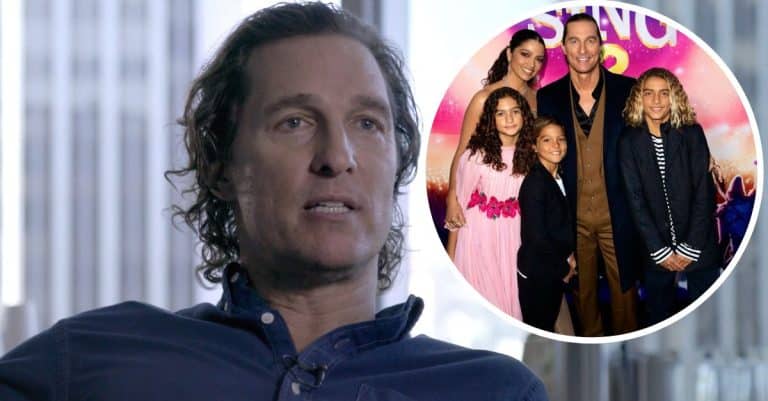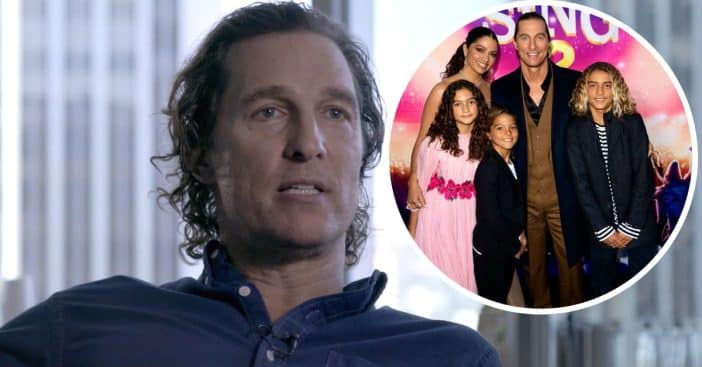 Matthew McConaughey is one of the prominent faces in Hollywood having starred in several hit movies. He had his debut appearance with a supporting role in the coming-of-age comedy, Dazed and Confused. The actor tied the knot with his wife, Camila Alves in 2012 in a private ceremony.
In an interview with Southern Living, he revealed that he saw her in the room and decided to approach her that night. "Get your ass out of the chair and go get her," he said he told himself and went ahead to converse with her in both Spanish and Portuguese and this marked the beginning of his love life. The couple has spent a decade together and has welcomed three children together.
Matthew McConaughey is a very strict father to his kids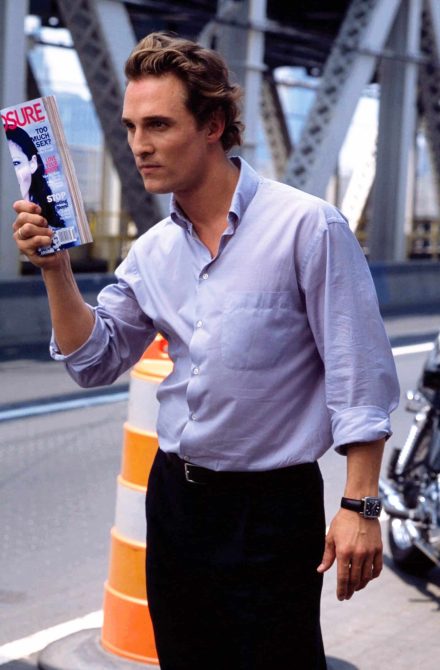 While on the Today show, the 53-year-old revealed to Savannah Guthrie that he ensures to instill a lot of discipline in his kids."We mix the 'alright, alright, alright' into the discipline," McConaughey told the show host. "The main thing is that my wife and I, Camila, we have a similar moral bottom line. And as you learn, if you have kids, every day they get older, you realize how much more it's really DNA."
McConaughey also further explained that even though they try their best in the upbringing of their children, they still allow them to explore their individualities. "We can nudge 'em and shepherd 'em, et cetera et cetera, but they are who they are," he added. "And right now, I'm just happy to say we have three healthy ones and they're very much individuals."
Meet the three children of Matthew McConaughey:
Levi McConaughey
The couple became parents for the first time when they welcomed their first child, Levi on July 7, 2008. Matthew McConaughey and his wife lives a very private life and not much information is known about their children.
However, The Wedding Planner star once disclosed in an interview on The Tonight Show With Jimmy Fallon in September 2018 that he once had to rescue the 15-year-old from a ram. "I got charged by a mountain ram at the edge of the Grand Canyon and had to throw my 6-month-old child 15 feet through the air — to my wife — to save him."
Matthew also spoke about the qualities of his first son in an interview with Entertainment Tonight. ​"Levi is the most considerate person I've ever met," the Dallas Buyers Club actor said. "Yeah, he's extremely considerate and a very, very sensitive young man and really cares — really caring kid. And he, like me, has a very much perfectionist bone in him." He told the news outlet. "He wants things to be exactly how he wants them, and he is very definite at exactly how that is and is not afraid to hop up on the chair and orate to everyone exactly what he means in case you do not understand."
Vida Alves McConaughey
Camila and Matthew expanded their brood with the birth of a second child and first daughter, Vida, on January 3, 2010. Although the proud parents keep their children off the spotlight, Camila Alves shared pictures from Vida's 13th birthday celebration.
"Uncle @woodyharrelson is questioning if the cake is vegan or not!!!" Alves McConaughey wrote in the caption alongside a picture of the celebrant wearing a white cropped t-shirt, a lei, and a flower crown as she looks at her birthday cake, unaware that behind her, Woody Harrelson is making a face at the cake as well. "How does this go, people! Time flies… 13! You are my ray of sunshine Vida!!! Your name explains everything about you, 'life' (#tb on celebrating her birthday on our family vacation trip January 3rd)."
Livingston Alves McConaughey
Livingston Alves McConaughey was born as the third and youngest child of Camila and Matthew on December 28, 2012.
Camila disclosed during an appearance on the YouTube series Mom2Mom in December 2018 that catering for Livingston was more complicated than his other siblings. "It was different with all my kids. My two oldest were so good. And my third came along and he was a nightmare from day one. He was really, really attached to me. He would just throw fits and cry. He would not get out of that stage until he was like 4." She said, "He was horrible. I shouldn't say horrible, he wasn't horrible but the situation was horrible."
The mother of three also stated in an interview with E! Online in June 2016 that she is not willing to have more children. "The journey for me started every time I had a baby I was like, 'I have to do this as a business. This is like you know … we have to do this,'" Camilla explained to the outlet. "And then I'll get pregnant again and I'll forget about it. Then on my third one, I said I'm not getting pregnant again. I'm doing this as a business."