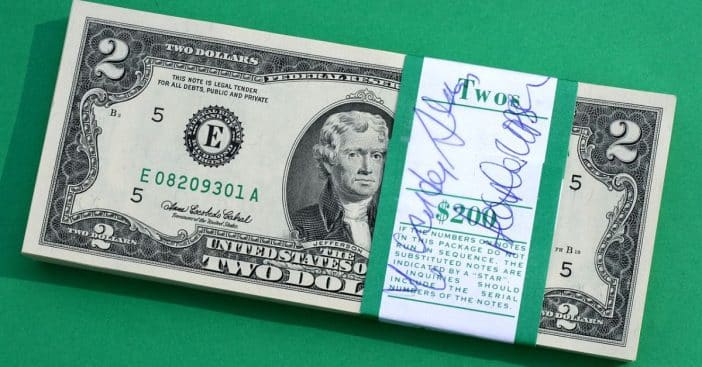 Before you spend the $2 note in your wallet, it is important to do a little research as it may be worth a lot more cash than you think due to the rare nature of the bill.
The U.S. Currency Auctions states that the $2 notes that are currently in circulation have a variable average value that's between $2 and $2,500, depending on the year those bills were released. Just like all other collector coins and bills, the 2-dollar bill's value depends on a lot of factors which include, the condition of the note, the year of production, etc.
Why are 2-dollar Bills rare?
The percentage of 2-dollar bills in circulation is less than 0.001%of the total currency available thus making it the rarest produced currency in the United States with about 1.2 billion of it compared to the 11.7 billion 1-dollar bills currently in circulation.
However, the major reason why these notes have become a collector's favorite is that the bills were not printed in huge numbers and no 2-dollar bills were produced between 1970 and 1975 because of the lack of demand.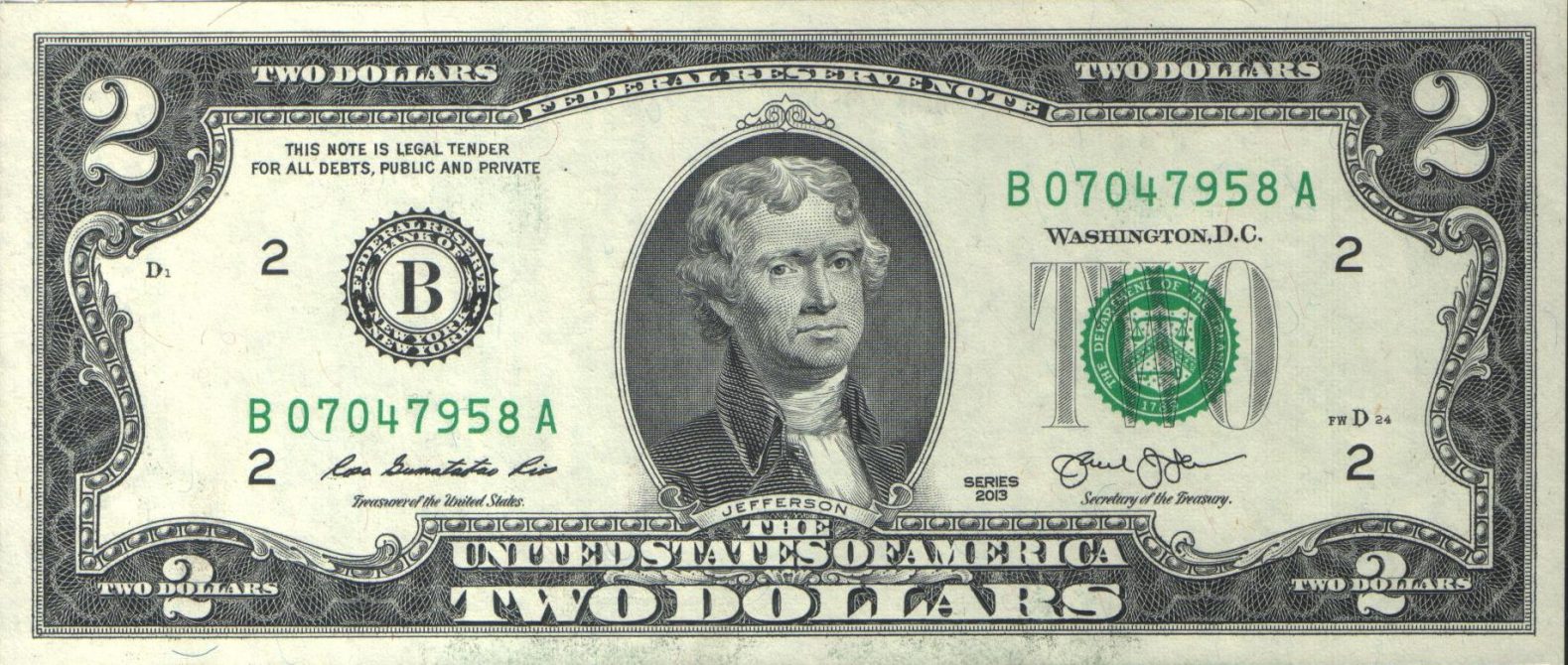 Also, another reason why it is a rare note is influenced by the country's economy at the time of its introduction. During the years before the Great Depression, two dollars was a lot of money and as of 1936, the average American earned a starting wage of about 45 cents per hour, thus many families could not afford two dollars tied up in one bill. However, as inflation took off, the difference between one dollar and two dollars drastically reduced in comparison, thus making it feel off to have two bills whose values were so close.
How much is a 2-dollar bill worth?
The $2 note was formally introduced in 1862 having the portrait of Alexander Hamilton until 1869 when it was redesigned and replaced with the image of Thomas Jefferson. The most current version of the bill was designed in 1963.
The values of the bills are the same whether it has a red or brown seal. Any $2 bill minted and printed before 1976 will most likely have more worth than its face value on the collectibles market. Some might be worth as little as just $2.25, while others might go for as high as $4,500 or more.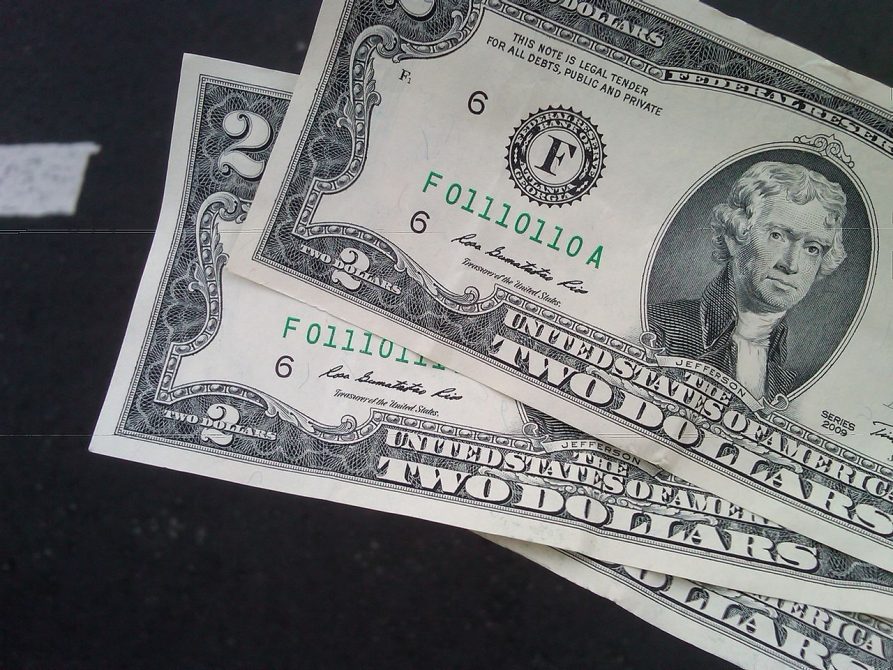 Uncirculated notes from 1890 have a value range of between $550 to $2,500 and an original uncirculated 1862 $2 bill ranges in value from $500 to more than $2,800 while an 1869 issue might earn about $3,800 or more.