Recently, two middle school students in Northern Virginia proved to the world that being specific with the scope of work could be a very wise business move. The young entrepreneurs, Marin Kickbush, and Appian Kitchen made a laminated signpost for their business.
The signboard which is located in Arlington, Virginia promotes their lawn mowing business and also informs the public about the different forms of service they render such as weeding, sweeping, raking, planting, and bush trimming. However, the extent of the details they shared about their job got a lot of people wondering why they are "brutally honest."
The entrepreneurs give details of their services
Kids' brutally honest lawn mowing business sign shows the true art of setting boundaries pic.twitter.com/NcdLVTZLJU

— Brad (@BraddrofliT) February 26, 2023
"Only available on weekends," the advert reads. "Sometimes we won't be able to mow." Also, addressing potential customers who want to plant, the teenagers state that the seeds must have been bought before contracting their service. "Are the seeds ready for us," the sixth-grade students wrote alongside the price of the service.
The entrepreneurs also highlighted location as an important factor that could smoothen their business transactions with potential customers, "We live near Yorktown High School. Please keep this in mind when recruiting, as you may be far away."
The middle schoolers however gave a final condition to the customers about their payment method and contact means. "Notice, Please list the jobs you want done and have the money ready and in cash when you text us," the signboard reads. "Send your address as well."
The teenagers revealed the reason for putting in the conditions
In an interview with Today, one of the entrepreneurs, Marin Kickbush revealed the reason for the inclusion of the borders in their advertisement. "We didn't want to walk five miles with the lawn mower," he told the news outlet. "Besides, we have football on the weekends (for me) and wrestling and swimming (for Appian) during the week."
Marin further explained that the duo has not gotten any bookings so far but they believe that it will pay off soon. "Last summer we had five to ten lemonade stands," he told the outlet. "The police came by for the lemonade and put us on Twitter. We hope to get a lot of customers for our lawn mowing business."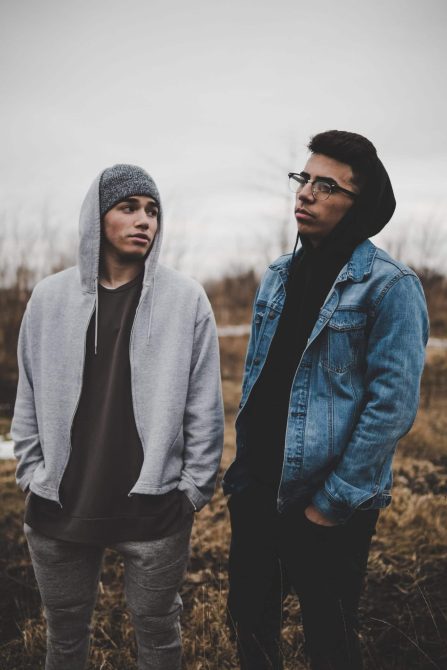 However, Marin's mother, Jennifer Kickbush revealed that the teenagers did everything independently. "All of us parents showed him how to use the laminating machine. Marin and Appian are both boys from large families that allow them a lot of freedom as kids," she explained. "They spend a lot of time together and outside hanging out and playing with their friends."