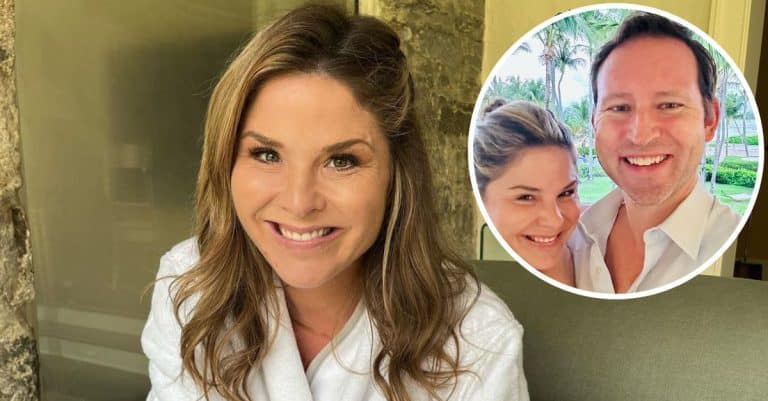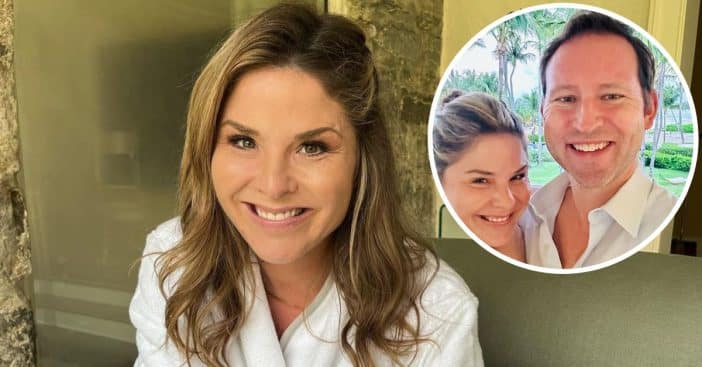 Jenna Bush-Hager recently opened up about a "humiliating" Valentine's Day moment between her and her husband, Henry Hager, while they were still in a relationship before their marriage. The Today with Hoda & Jenna co-host revealed that she gave her then-future husband an ultimatum to either propose to her or else she would move to Latin America.
"When we were dating, I was leaving Washington D.C., and I kind of — in a dramatic fashion you may or may not recognize — said, "If you don't want me to leave for Latin America, we need to get engaged,"' Bush-Hager, recalled during a conversation with co-host Hoda Kotb. "It was a manipulative ultimatum. Real manipulative."
Jenna Bush-Hager revealed that she suffered humiliation on Valentine's Day
The 41-year-old revealed that although Henry was not in support of the idea, he had a change of mind after he took her out on a date to a fancy restaurant known as Asia Nora. Jenna explained that everything got confusing when the waiter brought champagne which she mistook for a proposal.
"They brought two glasses of champagne at the end of the meal and tied around one was the fortune which they got wrong," Jenna Bush revealed. "It was supposed to say something like, 'Go and when you come back, I'll be here.' But all it said was, 'Don't go.' With champagne, And Henry is not a champagne fella, so I was like, YES! I WILL MARRY YOU!! And his face dropped. He could have cried."
Jenna Bush-Hager explained that her humiliation was heightened by a newspaper post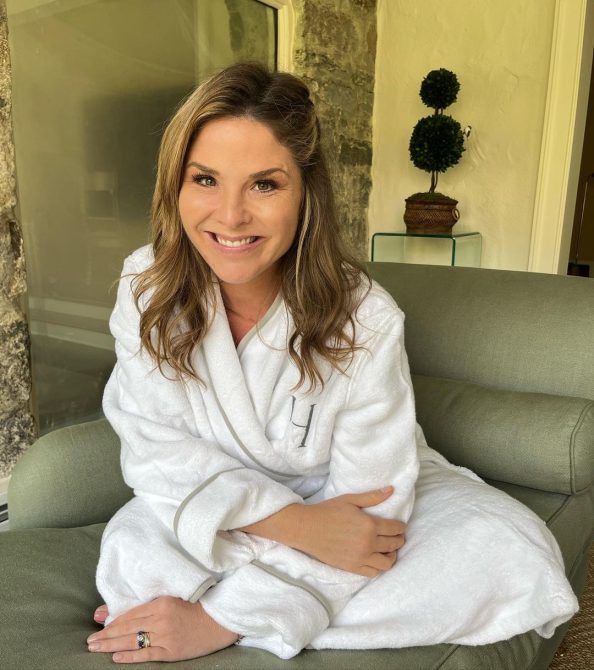 The media personality further stated things got a little more complicated when another couple who were also in the restaurant at the same time contacted The Washington Post about the story which led to them covering the story. "And so in The Washington Post, there was an article that was like, 'On a date night Jenna thought she was getting engaged but turns out no she wasn't.' Restaurant eaters heard her say, 'I nearly (beeped) my pants' — it said the word 'soiled.'"
Jenna further disclosed that her husband framed the newspaper to serve as a reminder for her. "So, Henry found that article from The Washington Post, called The Washington Post, got the article, and framed it for Valentine's Day so that we could always remember the humiliation that comes with love."
Jenna Bush-Hager said that her family was afraid that Henry might never propose
The former first daughter revealed that some of her family members were worried that Henry might never propose to her. "Barbara kept telling my mom — 'cause I would call and be kind of grumpy," Jenna told Kotb. She'd be like, "I don't think he's going to do it. Nope, he's going to back out. There's no way it's happening."'
However, Henry proposed in August 2007 after Jenna returned from the internship for UNICEF's Educational Policy Department. Their wedding was held on May 10, 2008, at her parents' 1,600-acre Prairie Chapel Ranch near Crawford, Texas. The couple now has three children together, Margaret "Mila" Laura, Poppy Louise, and Henry "Hal" Harold.