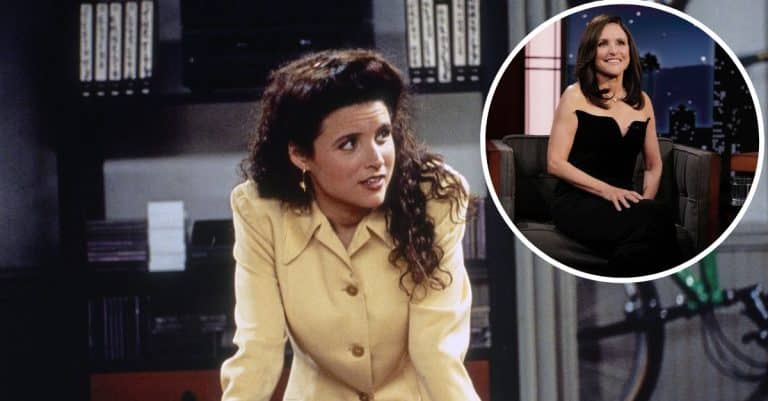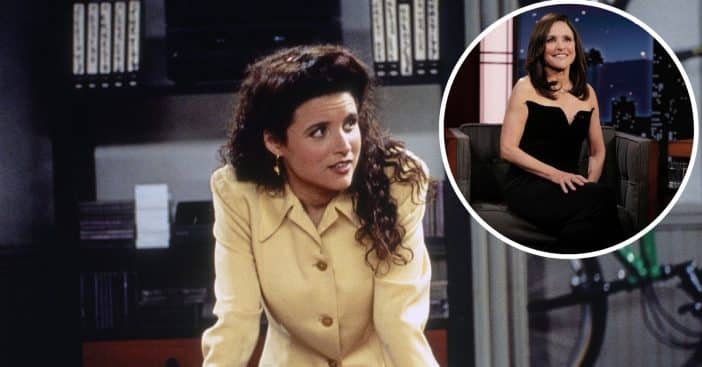 Multiple Emmy winner, Julia-Louis Dreyfus is well known for her role as Elaine Benes on Seinfeld. The 62-year-old has maintained a youthful appearance over the years, making people wonder if she has undergone any procedures to keep her looks. 
In 2013, the actress told Health magazine her secret to body positivity, "Getting older is my secret to body confidence. It's like, 'Yeah, this is who I am, f—k off,' as opposed to, 'This is who I am, I'm sorry'," Julia-Louis said. She added that "there's something about getting older and owning who you are that is a good thing." In dealing with cellulite, Julia-Louis tries to "push the worry down and pull the Spanx up!"
Has Julia-Louis been under the knife?
Julia-Louis is yet to go under the knife because her husband, Brad Hall is satisfied with her looks. "He doesn't want me to do that at all. I like that he likes me as I am — that's important to me," the Veep star told Health Magazine. 
Although the 62-year-old mentioned that she has strongly considered getting a facelift. "I gotta fix this," she said. However, she took a U-turn with her thoughts for one reason— "I'm terrified of surgery," she said. Julia-Louis looks gorgeous in recent Instagram photos.
Black Panther set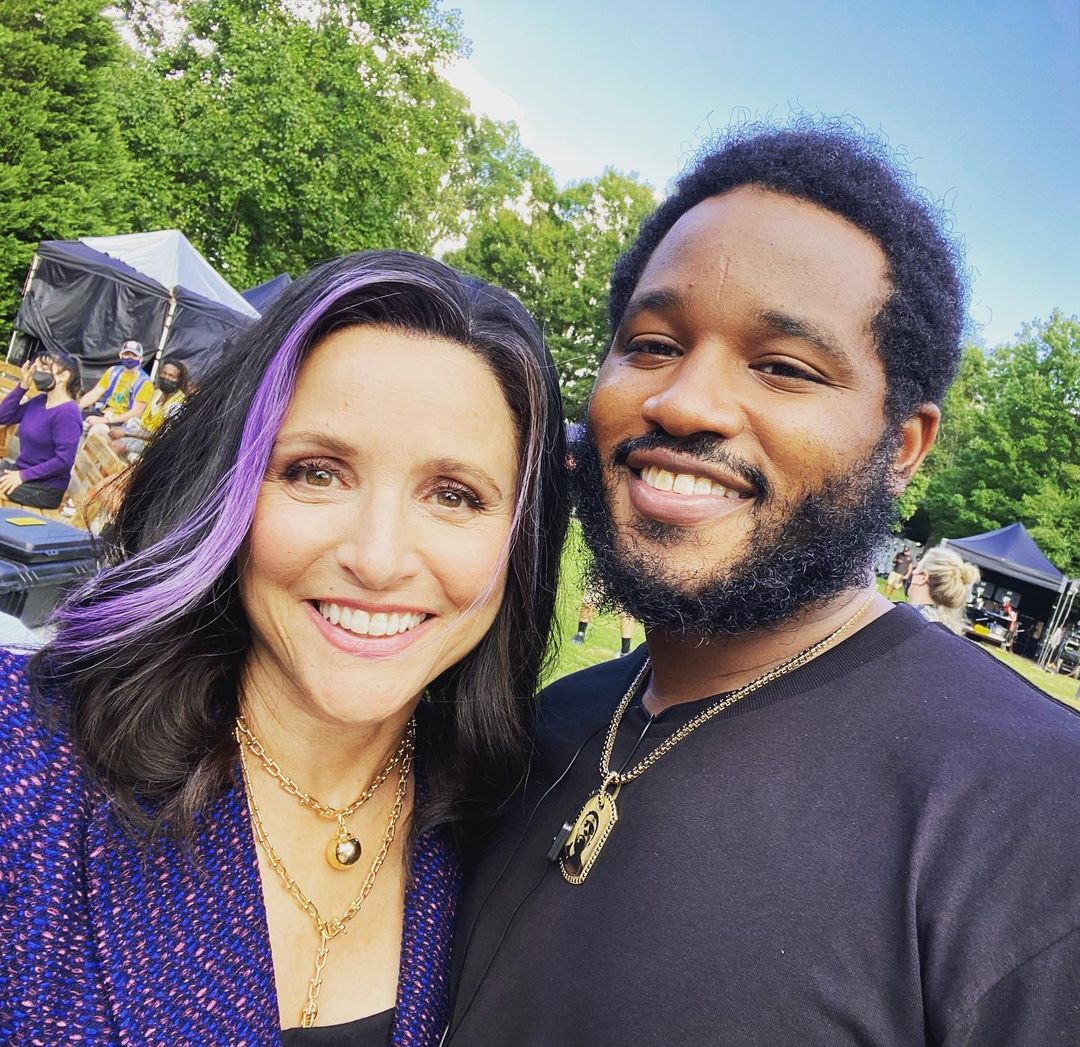 Julia-Louis came out in a new look in November 2022, on the set of Wakanda Forever. The actress colored the grey part of her hair purple, with the highlight popping among the rest of her rich dark hair. 
At work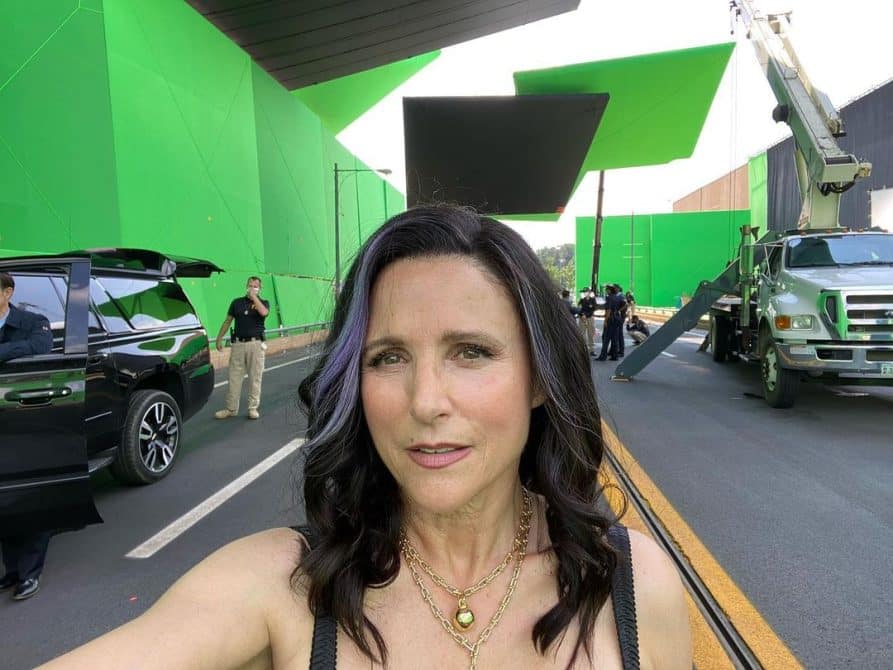 On the same set of Wakanda Forever, the actress shared a selfie on her Instagram with the caption: "Mass Ave bridge in Boston, and by that, I mean huge green screen set up in Atlanta. Hollywood magic baby!"
Julia-Louis had nude lipstick on, still rocking a double-deck neckpiece. 
Happy New Year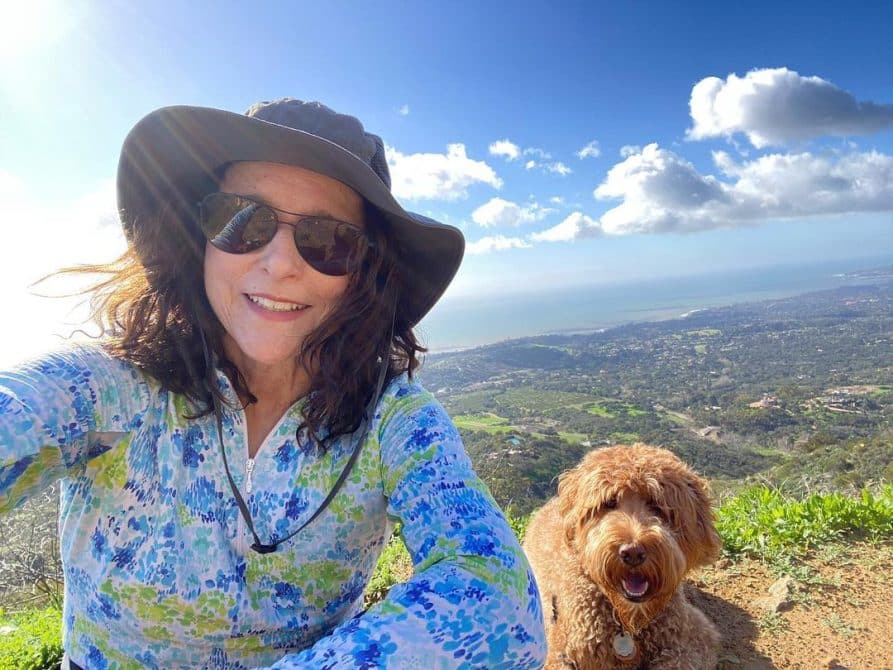 On New Year's day, she shared a selfie with her pet dog, George with a beautiful backdrop of blue skies, and a lovely view of the hills. The actress had on dark sunglasses, a brightly patterned shirt and a hat with her adorable pet right beside her.
"Welcome to 2023 from me and George. We are so grateful and delighted to be here. Happy New Year!" Julia-Louis wrote in the caption.