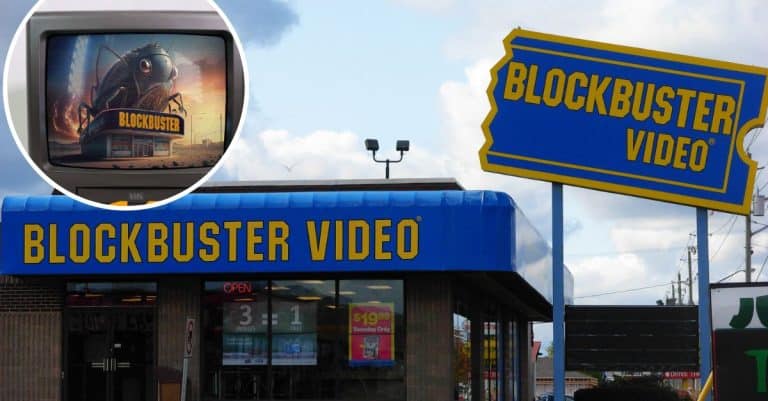 Blockbuster Video was once the place to be on a Friday night. Now, with the rise of streaming services, there is only one video rental store left, in Bend, Oregon. A week before the Super Bowl, the store's Instagram account teased a new ad. Many wondered how the small store had the budget to run an ad of that size.
Of course, they don't have the budget and ended up airing their ad on social media during the halftime show of the Super Bowl. The ad shows a post-apocalyptic world with a cockroach going through different scenes. Finally, he ends up at Blockbuster.
Blockbuster's last store shows an ad during the Super Bowl halftime show
View this post on Instagram
The ad says, "When the Internet streams no more, we will still be here," and pans to the last Blockbuster location. The store's general manager, Sandi Harding, said, "I wanted to do two things with the ad. One was to show that small businesses can also do creative and fun things for Super Bowl, and it's not just an opportunity for the big companies and their big ads. We also want people to remember us, that we are here and our store is exactly the way a Blockbuster store was in the 1990s."
Ironically enough, Netflix recently aired a new series about the last Blockbuster store that ended up being canceled after one season. It was Netflix and other streaming services that closed most of the stores until just the Oregon one remains.
In case you missed it, watch Blockbuster's ad below:
View this post on Instagram