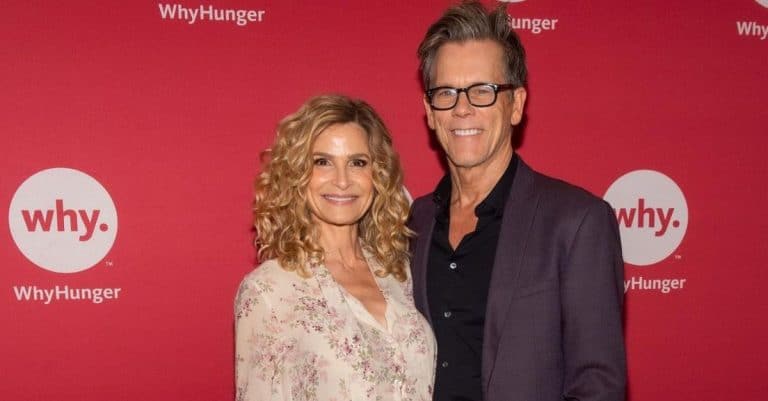 Celebrity couple, Kyra Sedgwick and Kevin Bacon met on the set of the 1988 movie, Lemon Sky. The two fell in love and began their relationship soon after. On Christmas Eve of 1987, Bacon proposed to her and they tied the knot on September 4, 1988.
The couple who have been married since then revealed the secret to their lasting union to People in 2020. "We do. I joke that the secret to a successful marriage is to not take marriage advice from celebrities," Sedgwick told the outlet. "I guess if I had to think too much about [our marriage], that would probably not be a good thing. We just got lucky. I honestly believe that's truth."
Kevin Bacon's unexpected public tribute to Kyra
View this post on Instagram
Recently, Kyra Sedgwick who has always kept her life off social media could not help but post a heartwarming message to appreciate her husband, Kevin Bacon after she received a sweet tribute from him when he posted a video version of 'Mom Rock' as demanded by his fans who accused him of only posting about 'Dad Rock.'
In the footage, Bacon talked about songs he considers to be a good fit for moms. He also detailed Kyra's love for bread and his plans on surprising her by taking her to Barry Manilow's show. "Hey everyone, happy Monday. You know what's really at chasing away those #MondayBlues? Mom Rock. That's right, moms know how to get down," Beacon captioned the post.
Kyra's response to the post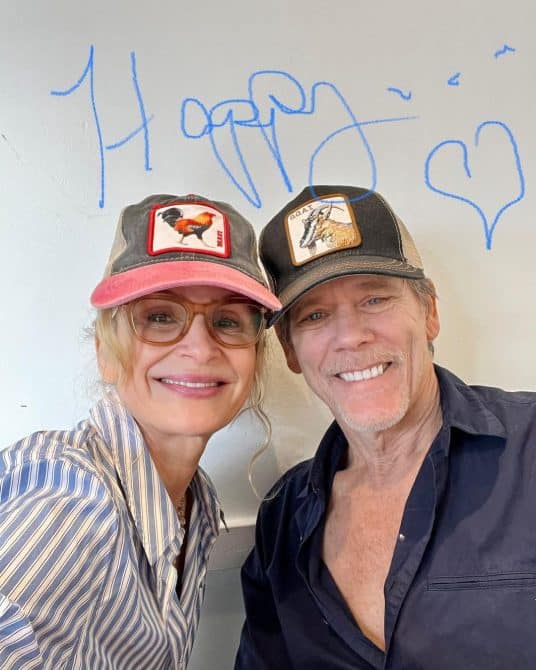 "Inspired by the best mom out there @kyrasedgwickofficial, here are a few songs moms can rock out to: "You Turn Me On I'm A Radio" by @jonimitchell, "The Guitar Man" by #Bread, and "Mandy" by @barrymanilowofficial. Rock on, moms. Listen along at the link in my stories," Bacon shared a list of songs with his fans in the caption.
Kyra who was swept off her feet by her husband's gesture of love responded to the post, "This is the BEST MONDAY BLUES EVER!!!!."
Fans react to Kevin Bacon's post about his wife, Kyra Sedgwick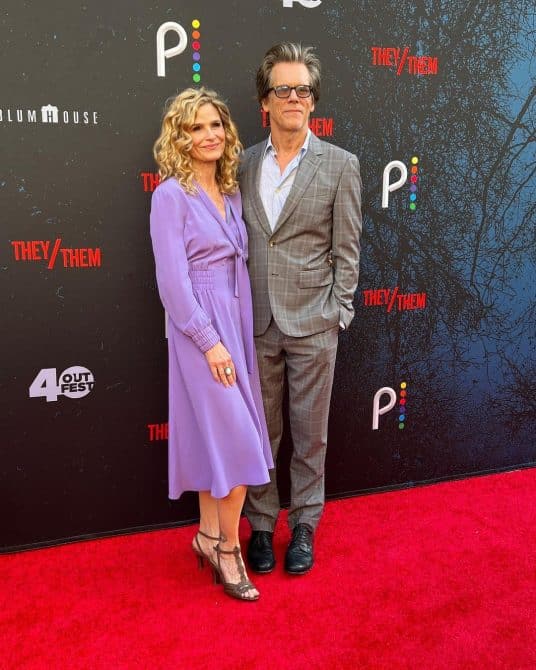 Fans of the couple are swarming over the Instagram post and have shared their love for them via comments on Instagram. "I love how well you know your wife! And how you honor her by giving us her favorites. You are a good man, Kevin," one follower wrote, while another typed, "I love that you call your longtime wife 'my girl.' That is so sweet."
A third fan agreed, "Thank you for these posts! They make me smile," and another fan showed their excitement, "Love you both!"