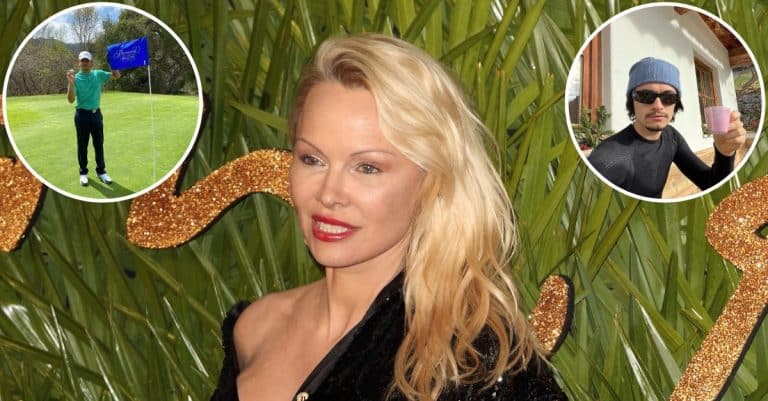 Pamela Anderson is an actress who began her career as a model featuring in Playboy magazine before making a switch to the movie industry where she became prominent for her role in the TV series Baywatch. The 55-year-old is also a proud mother to her two grown-up sons, Brandon Thomas Lee and Dylan Jagger Lee whom she had with her ex-husband, Tommy Lee.
Anderson and her ex-husband got married four days after meeting on New Year's Eve in 1994. However, their union was quite tumultuous as Tommy Lee was arrested and sentenced to six months in jail for assaulting Anderson. The couple divorced in 1998  after three years of marriage.
Pamela Anderson revealed that her kids turned out well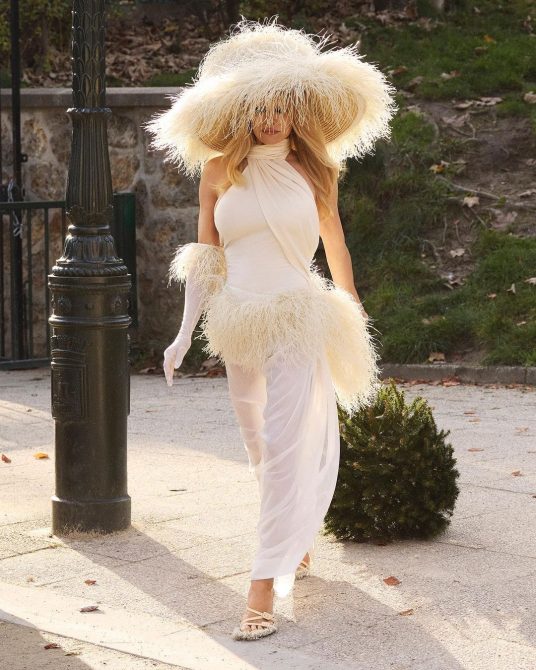 After the pair separated, they engaged in a long and bitter custody battle until it was finalized and were eventually granted joint custody in October 2022. Anderson revealed on The Ellen DeGeneres Show in May 2015 that the divorce could have affected her two sons negatively.
"They're great kids. I'm really fortunate because it could have been a disaster," the actress shared on the show. "I'm so proud of them. They're such gentlemen … they spoil everybody rotten. And they spoil me rotten! They're just real sweethearts."
The 55-year-old also told Today in 2015 that she was keen on keeping her children out of the spotlight but she knew it was not possible. "They're gonna make their own choices for the rest of their lives," Anderson revealed to the outlet. "It wouldn't be their own choice if we were dragging them down red carpets. I [tell them], 'You're gorgeous, you're talented, you got that down.' They're genetically loaded. They're perfect gentlemen considering the gene pool."
Meet Pamela Anderson's two children:
Brandon Lee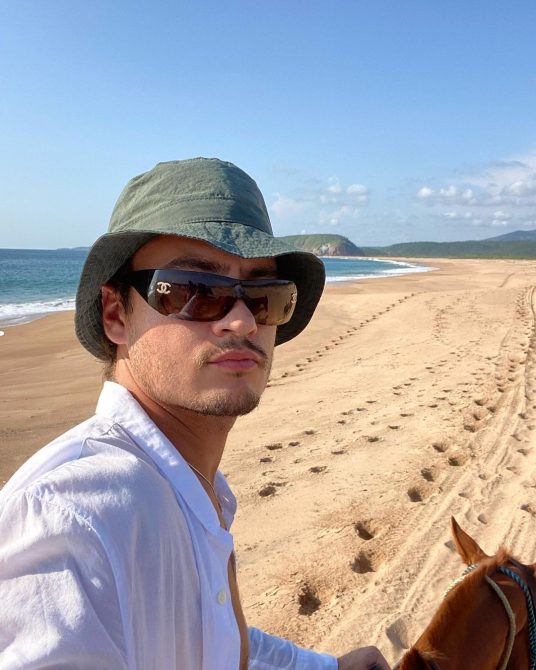 Brandon is the first child of Pamela Anderson and her ex-husband whom they welcomed on June 5, 1996. Just like her mother, he started his career in modeling. The 26-year-old had his talents recognized by an agent from Next Mаnаgement when he accompanied his mother to a meeting as a teenager.
Brandon revealed to Garzia that he was not sure about modeling at first but later he walked the runways for Dolce & Gabbana and was also featured on the cover of GQ. "I wasn't really into working in the entertainment industry – well, not modeling per se – and I never really thought of myself as having the model look," he said. "I always thought I wanted to be in film and models had to be super tall and good-looking."
True to his dream, the 26-year-old made a foray into Hollywood a few years later and has participated in several projects which include Netflix's 2018 teen comedy, Sierra Burgess is a Loser, and MTV's The Hills sequel, The Hills: New Beginnings.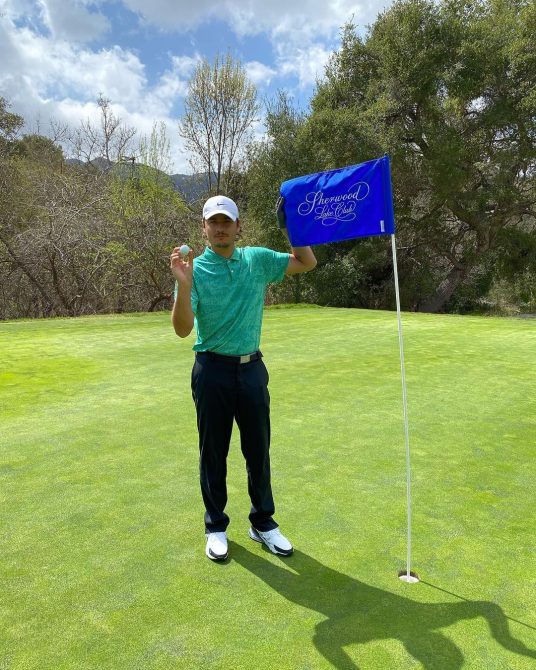 Apart from being a movie/TV star, he is also a businessman and launched his clothing brand, Swinger's Club which makes golf wear with a retro feel. He took to Instagram during the launch to share that the business was born out of his love for golf. "Golf is a huge part of my life and so is fashion," he wrote. "Up until this point, it's been a dream of mine to create a brand that reflects my sense of style combined with a lifestyle I love and enjoy."
The 26-year-old is a millionaire and he revealed to Interview magazine in 2019 that he and his brother were never spoilt as kids which made them financially independent. "I want to show people what I'm truly like. There are a lot of misconceptions about the way we were raised – that we're spoiled, or that we were given everything," he said. "But our friends can back this up: Dylan and I haven't taken a dollar from our parents since we were in high school. We've been working to buy a house, buy a car, and pay for music equipment and acting lessons. It feels better to do it ourselves."
Dylan Lee
Dylan Lee was born on December 29, 1997. Towing the same line as his elder brother, he also made some runway appearances as a teen model with his debut on the Saint Laurent show in  2016. Dylan also worked with high-end brands like Dolce & Gabbana, Hugo Boss, Armani Exchange, Coach, and True Religion, and was featured in GQ and Vogue.
The 25-year-old followed his father's steps by delving into music. He founded Midnight Kids and began releasing remixes in 2017. Dylan came into the mainstream in 2021 after joining another duo, Motel 7, when they released the video for the single, "Are We There Yet."
"If I'm in for the night, I'm writing music. I'm either playing the piano, playing the guitar or producing on my computer," Dylan told W magazine that his only passion was music. "That's usually my night every day. Music, music, music!"
The model-turned-musician also revealed to Yahoo! Life that he is following his passion and is not under any form of pressure about living up to the reputation of his dad.
"I'm not really one to care what others think, really. If someone was, like, 'You're whack', I'd be, like, 'Fire, let's go'. That probably means I'm doing something right," he told the outlet. "I never really worried about expectations or anything, because I love doing it, and making music is so fun. When I realised that, that I didn't care what anyone thought, it was, like, 'Oh, let's do it.'"