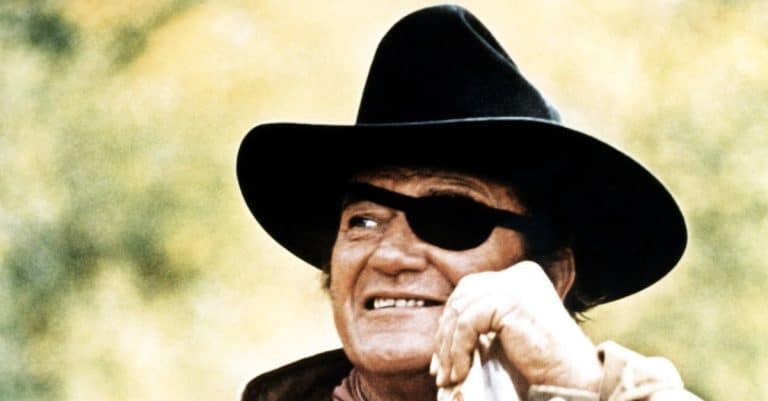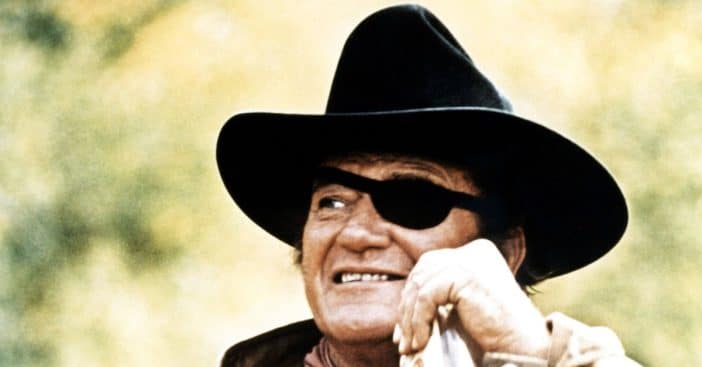 John Wayne is thought to be one of the greatest actors in Hollywood, and rightly so. The actor got his career breakthrough in the 1920s, when Tom Mix, Hollywood's first western star, hired him as an extra on a John Ford production.
Although John Wayne starred in many classics during the Hollywood golden age, he is mainly known for acting in westerns. During his lifetime, John worked in over 80 westerns. However, here are his top ten best of all time, per IMDb:
10. 'Fort Apache' (1948)
John Ford's Fort Apache greatly contributed to the awareness and sympathy toward American Indians. The movie is one of America's biggest achievements in Hollywood during its time.
Henry Fonda played the pompous Civil War hero, Lieutenant Owen Thursday, who oversees the Fort Apache post in Arizona. However, Captain Kirby York is not fascinated by the new commander of the Fort, who, to him, displays ignorance about the American Indians. Contrary to Captain Kirby's warnings, Lt. Owen attempts to lure the American Indians into a fight, eventually putting the outpost in trouble.
9. 'True Grit' (1969)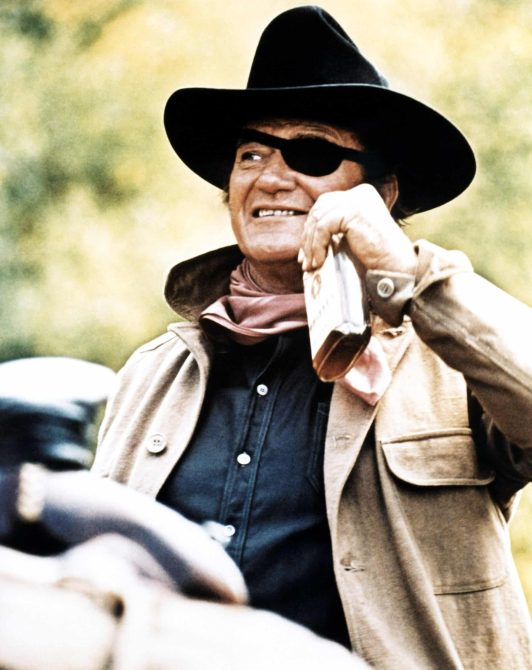 In the movie, a 14-year-old girl, Mattie hires Marshal Rooster Cogburn, played by John Wayne, to help find her father's killer. Coincidentally, they meet a Texas Ranger in search of the same person for the murder of a senator for a reward.
True Grit earned John his first and only Academy Award for playing US Marshal Cogburn. He also reprised the role in the sequel Rooster Cogburn in 1975. Some historians believe that Cogburn's role is inspired by a real-life deputy marshal, Henry Thomas, who was popular for turning in the most difficult outlaws.
8. 'The Cowboys' (1972)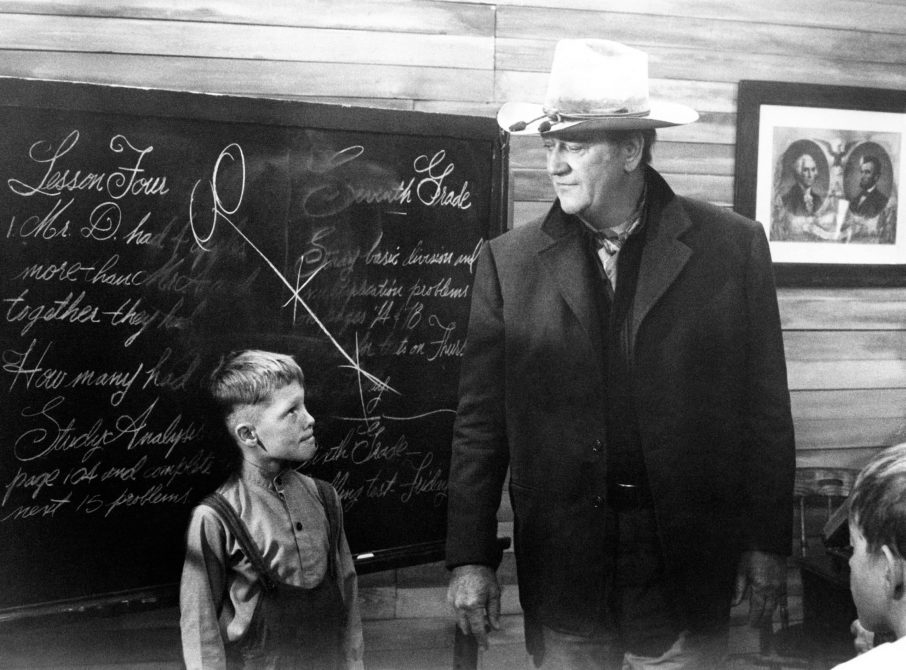 The Cowboys featured top Hollywood stars of the time like Oscar nominee Bruce Dern and Robert Carradine— son of John Carradine and David Carradine's brother.
The movie also starred John Wayne as Wil Andersen, a rancher who gets a tinge of betrayal from his cowboys as they quit to join in the gold rush just when he is about to embark on a large cattle drive. Andersen settled for a new group, having to train them to become cowboys. Trouble strikes again as some bandits try to steal the herd just when the new recruits start to catch up properly.
Being on set with Roscoe Lee Browne improved John's relationship with him. They also bonded over their shared love for poetry.
7. 'El Dorado' (1966)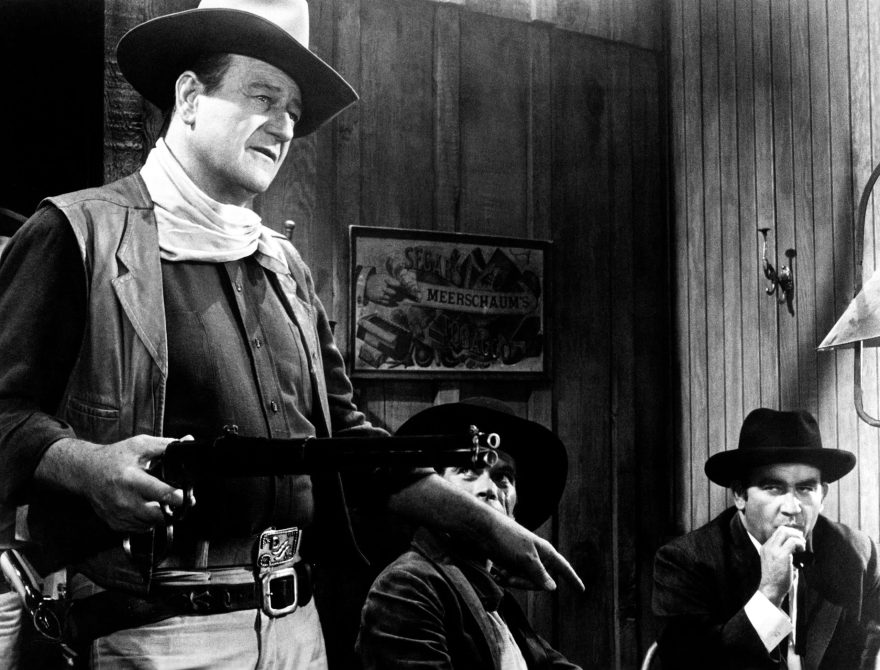 John Wayne and versatile director Howard Hanks worked on El Dorado together. The duo also made other westerns together, including Rio Bravo and Red River. El Dorado features a callous tycoon, Johnson who wants a family's property to himself, so he hires a group of men to force them off it. The town's Sheriff, Harrah, played by Robert Mitchum, is unable to do much to protect the family due to his drinking problem.
Harrah's friend, Cole Thorton, learns of the issue and travels down to help fight the hired thugs alongside Harrah. El Dorado is the first and only movie where John and Robert share a scene together, despite both acting in The Longest Day.
6. 'The Shootist' (1976)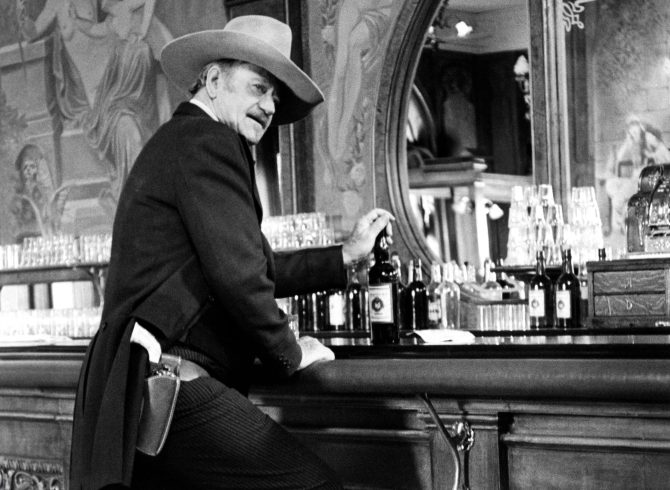 John bowed out with The Shootist before he died of stomach cancer three years later. He played JB Books, a veteran gunfighter. Books visit a physician friend in Nevada after being diagnosed with terminal cancer.
Books' character was inspired by the lead role John wanted but rejected at the start of his career in The Gunfighter. The Shootist shows scenes from John's earlier roles in El Dorado and The Red River to give context to Books' backstory.
5. 'Stagecoach' (1939)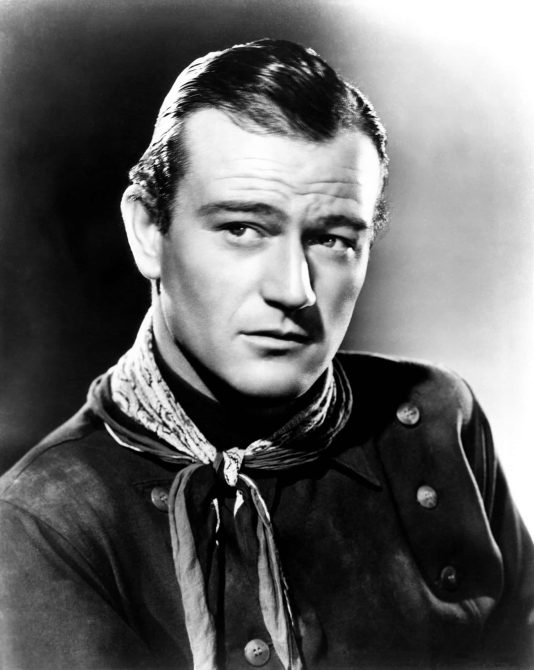 A US marshal in search of an outlaw named Ringo The Kid joins a stagecoach carrying a group of strangers from Arizona to New Mexico. Ringo is caught, but the marshal soon learns that he is more than just another young outlaw.
John's role as Ringo the Kid was his breakthrough role, and Stagecoach has been considered one of the most influential films, inspiring Orson Welles in the making of Citizen Kane.
4. 'Red River' (1948)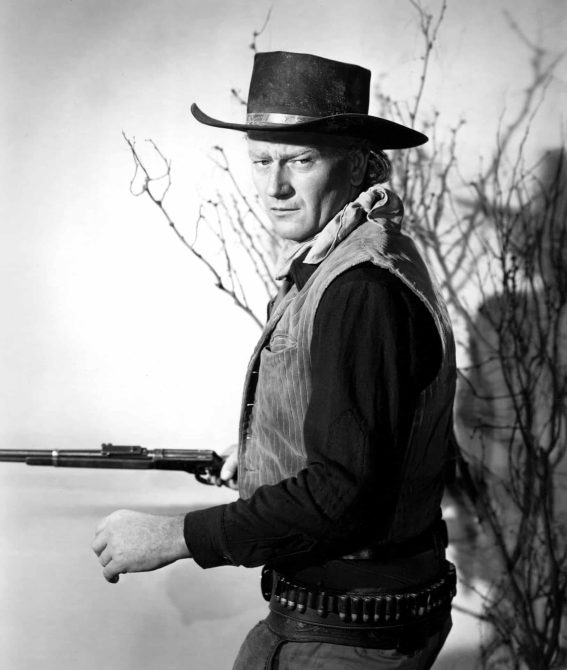 In order to escape the poor civil war-torn south, a cattle rancher and his adopted son set out to move their herd from Texas to Missouri. However, there is tension between father and son, and they struggle to work together as they trudge along on the dangerous journey.
John co-starred alongside Harry Carey and Walter Brennan in Red River. In order to create a realistic tone and style, director Howard Hawks filmed the movie in black and white instead of technicolor technology which was already present at the time.
3. 'The Searchers' (1956)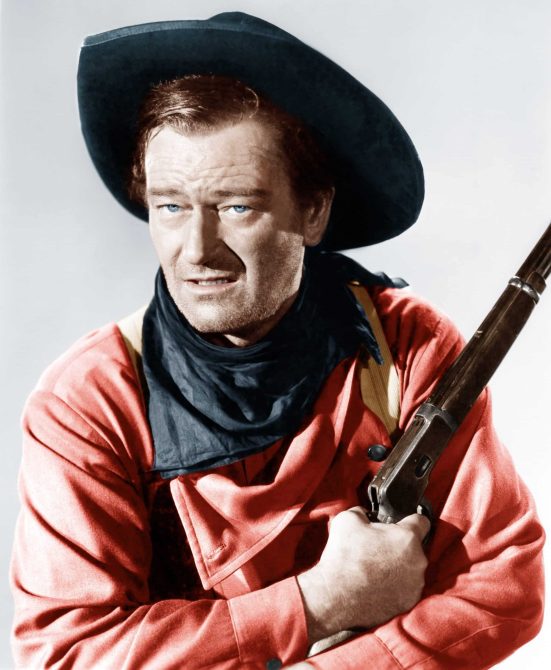 This western movie directed by John Ford has one of John Wayne's most iconic performances. John plays Ethan Edwards, who returns to Texas after the Civil War and realizes that the American Indians had murdered and kidnapped his brother's family. Ethan vows to find the rest of his family and avenge the murdered ones.
According to Roger Ebert, the character of Ethan Edwards is one of the most compelling characters John and Ford created. The Searchers also influenced filmmakers like George Lucas and Steven Spielberg and the Taxi Driver character Travis Bickle.
2. 'Rio Bravo' (1959)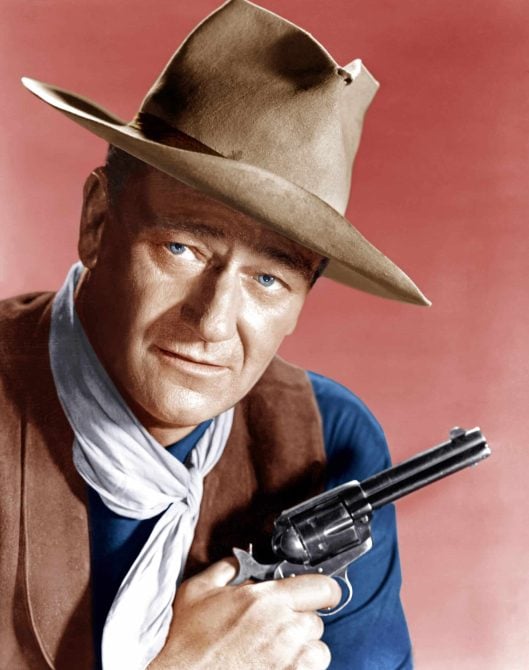 Rio Bravo featured multiple stars like Dean Martin, Angie Dickinson, Ward Bond, and Ricky Nelson. The 1959 movie is considered one of director Hawk's westerns, featuring some songs from Martin and Nelson. They sang a duet of an altered version of "My Rifle, My Pony and Me," originally sung in Red River.
John plays the role of Sheriff Chance, who locks up a rancher's brother for killing a man. The rancher tries to break his brother out of prison, but with the help of some heroes, Sheriff Chance defends the jail against the potential break.
1. 'The Man Who Shot Liberty Valance' (1962)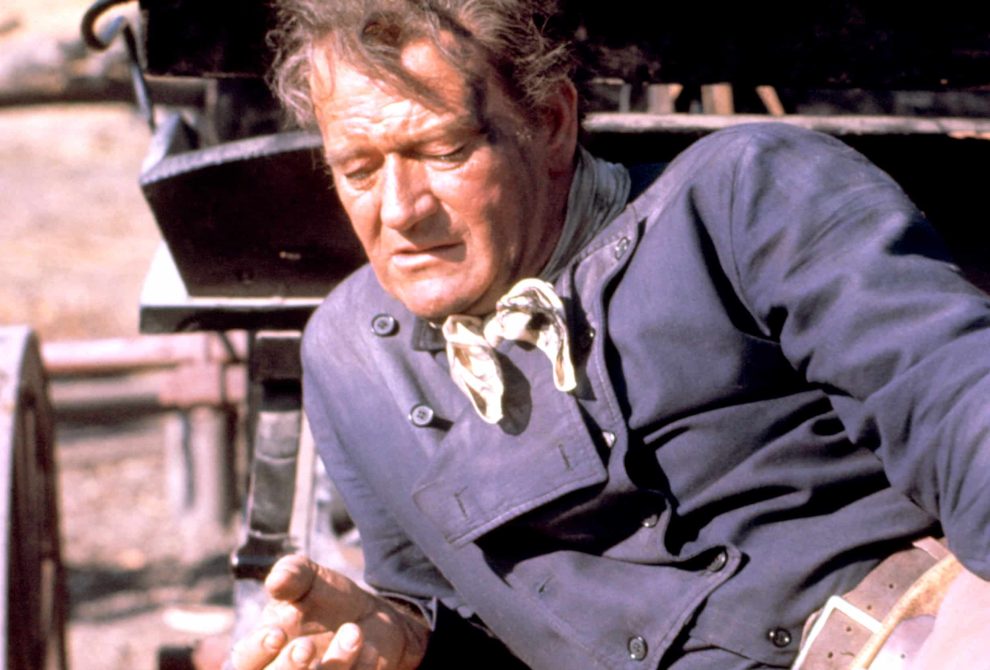 Lee Marvin plays outlaw Liberty Valance who, along with his gang, harasses residents of a small Western town. A local man and a young attorney then stand up to Valence and his gang when the Sheriff and others prove incapable.
The Man Who Shot Liberty Valance was John's last Ford film as a lead character. Although Jimmy Stewart had more dialogue scenes in the movie, John was the central character.