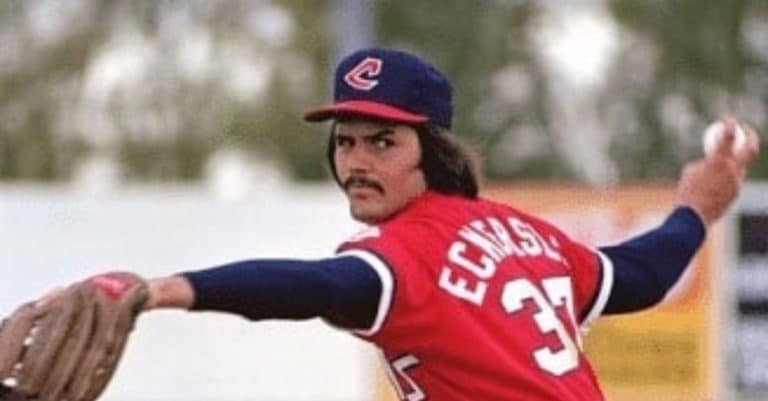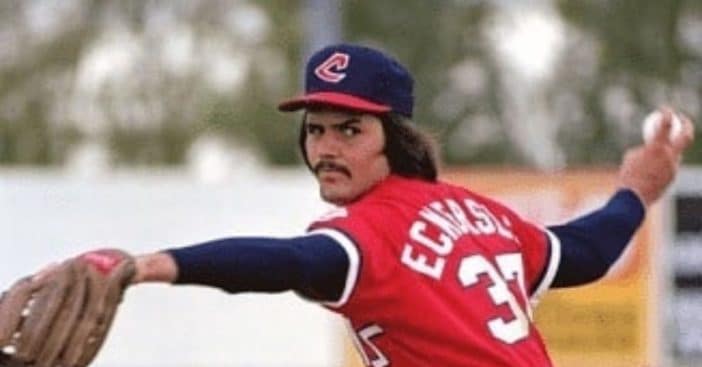 Recently, Major League Baseball Hall of Famer, Dennis Eckersley's adopted daughter, Alexandra Eckersley, was arrested by the Manchester Police Department after she allegedly abandoned her newly-born child in the woods on Christmas. A statement released by the police department revealed that they got the hint when a 911 call from a woman who reported that Alexandra had just delivered a baby out in the woods with a temperature below 20 degrees Fahrenheit.
Alexandra has since been charged with felony reckless conduct, second-degree assault/extreme indifference, endangering the life of a child, and altering physical evidence at Hillsborough North Superior Court. The 26-year-old was granted bail placed at $3,000.
Alexandra Eckersley gave the police the wrong information
Responding to the call, Manchester Police and Fire and officials of the American Medical Response stormed the area where they made contact with Alexandra, who gave them the location of the child. However, the team could not find the child.
After about an hour of rigorous searching, the 26-year-old pointed the search team in the direction leading to where she hid the baby. The child was found and medical personnel quickly attended to the newly-born and administered first aid before transferring to a hospital.
The police questioned Alexandra as regards the misleading information she gave the police at first and why she left the newly born in such harsh conditions. The 26-year-old claimed that she and her boyfriend, George, agreed to report that the incident occurred at the soccer fields so that they won't lose their tents.
Manchester Police says that her excuses are not tenable
Chief Aldenberg, the top officer of the Manchester Police department revealed to CBS that Alexandra's excuse does not cut it because there are structures that had been put in place to provide support for people like her.
"If you choose to live in the woods, this city, this police department, many city departments, do outreach at these camps daily, seven days a week," he told the outlet. "So if you choose to be in the woods and you refuse our outreach, you refuse services, so be it, that's your decision as an individual. But you don't get to do this to a child. I don't care what excuses I'm undoubtedly going to hear."
Alexandra Eckersley claimed she was unaware of her pregnancy
Also, Alexandra revealed to the detectives that she was in pain on Christmas Day and believed it was constipation or hemorrhage. The 26-year-old said, "She had no idea she was pregnant and that she felt she had to use the bathroom."
However, contrary to what she had earlier told the police, it was reported that Alexandra told a friend one week earlier that she was four to five months pregnant.
Dennis Eckersley's family offers support for their adopted child
Alexandra's family issued a statement after the incident expressing their regrets about the unfortunate event. "We are utterly devastated by the events that unfolded on Christmas night when our daughter Allie delivered a baby while living in a tent. It is heartbreaking that a child was born under such unthinkable conditions and in such tragic circumstances. We learned with everyone else from news reports what happened and are still in complete shock. We had no prior knowledge of Allie's pregnancy."
The family also stated that their adopted daughter has battled mental health issues all through her life and after turning 20, she chose to live on the streets. "Allie is our beloved daughter who we adopted at birth. Though it is painful to share, we feel it necessary to offer greater context of Allie's circumstances and background," the statement reads. " Allie has suffered from severe mental illness her entire life. Allie was hospitalized numerous times for her illness and lived in several residential programs. We did our very best to get Allie all of the help and support humanly possible."
However, they also demonstrated their willingness to help Alexandra should she decide to take them up on their gestures. "We have always offered Allie a path home but she has made other choices. We hope Allie now accepts the treatment she desperately needs for her mental health issues," the statement continues. "We also hope that all those who have heard this tragic story withhold judgment about our daughter until all the facts come out."