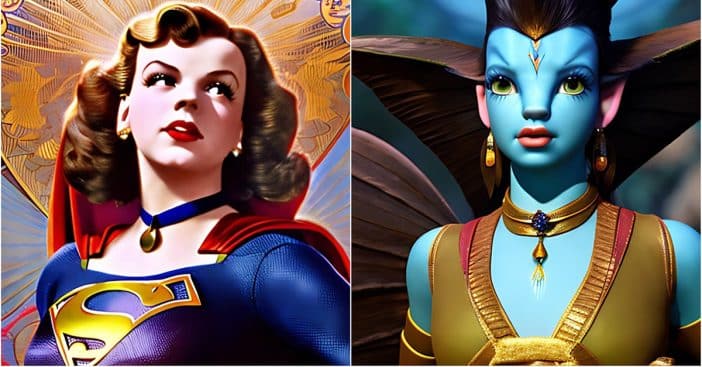 The multiverse is everywhere these days; the concept that there are many Earths out there with similarities and differences to our own. The idea has recently been showcased in Spider-Man: No Way Home, Everything Everywhere All at Once, and Dr. Strange and the Multiverse of Madness with much more on the way. So the question we've posed is, what if iconic performer Judy Garland — yes, the lovely Dorothy from The Wizard of Oz — had remained in remarkably good health and decided to embrace new challenges as a performer by shifting gears and becoming the world's greatest action heroine?
And, yes, we recognize this is a dopey question, but thanks to the creation of AI image generators, pretty much any stupid idea can be explored. Below are the results of this one. We hope you enjoy!
Princess Leia Organa in Star Wars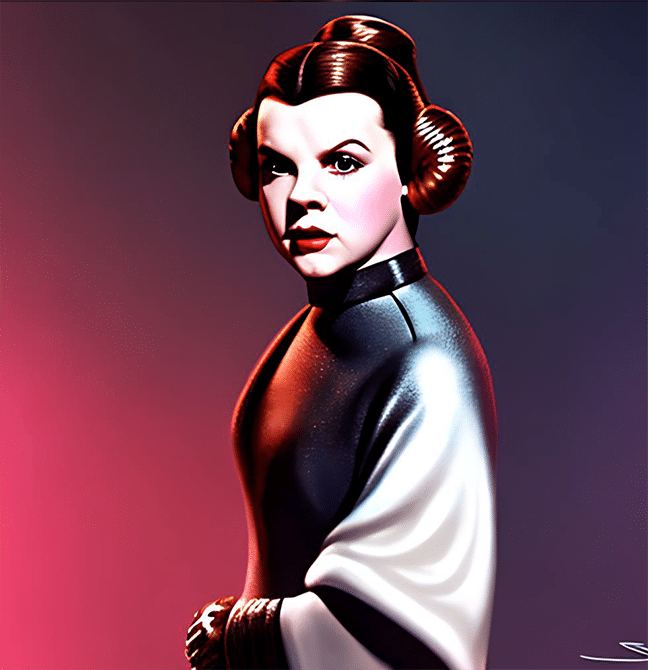 Sorry, Carrie Fisher, but in this scenario, writer/director George Lucas took a different tact with the original Star Wars, turning it into a musical and casting Judy as Princess Leia Organa. No doubt she would have led the Rebel Alliance in song and dance as they take down the Empire and the oh-so-grumpy Darth Vader.
Ellen Ripley in the Alien Films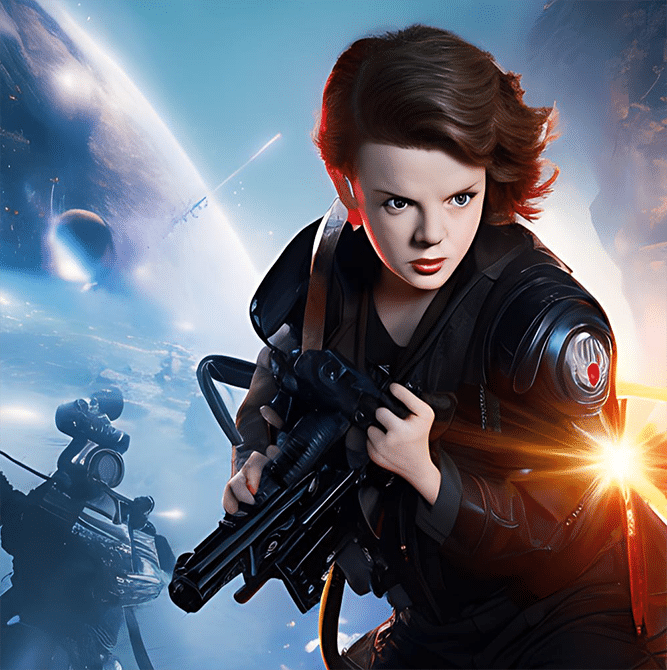 Sigourney Weaver may have ushered in a new wave of action heroines in 1979's Alien, in which she ended up going mano-a-womano with the extraterrestrial terror. But from this image, it looks like Judy could handle herself just fine, though in space no one can hear you … sing.
Willy Wonka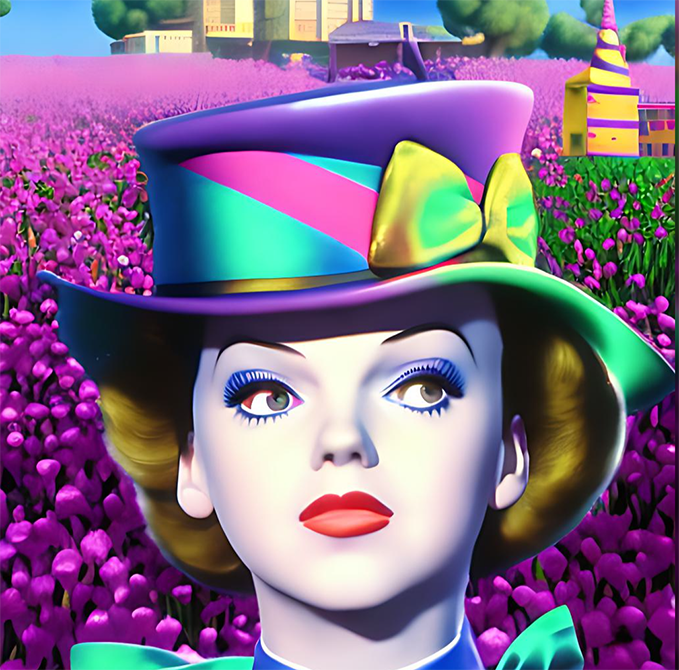 Admittedly, this isn't an action role, but given Willy Wonka's unique ability to know the truth about virtually everything, it feels right. Besides, if you want to view paradise, why not have Judy lead you to it?
Wonder Woman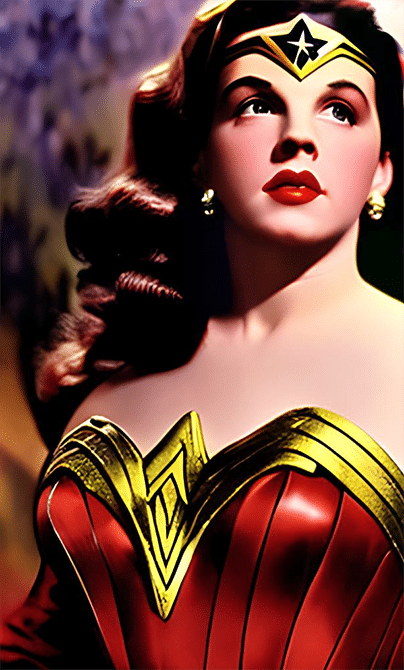 How could you possibly deny that Judy looks amazing as Amazonian Princess Diana Prince, aka Wonder Woman? This image certainly brings with it a sense of Hollywood's Golden Age.
Neytiri in the World of Avatar
The most incredible creative team-up in movie history (or at least in this particular version of it): actor/singer Judy Garland going full-blown Navi for director James Cameron in Avatar and the current blockbuster, Avatar: The Way of Water.
Joining the Star Trek Universe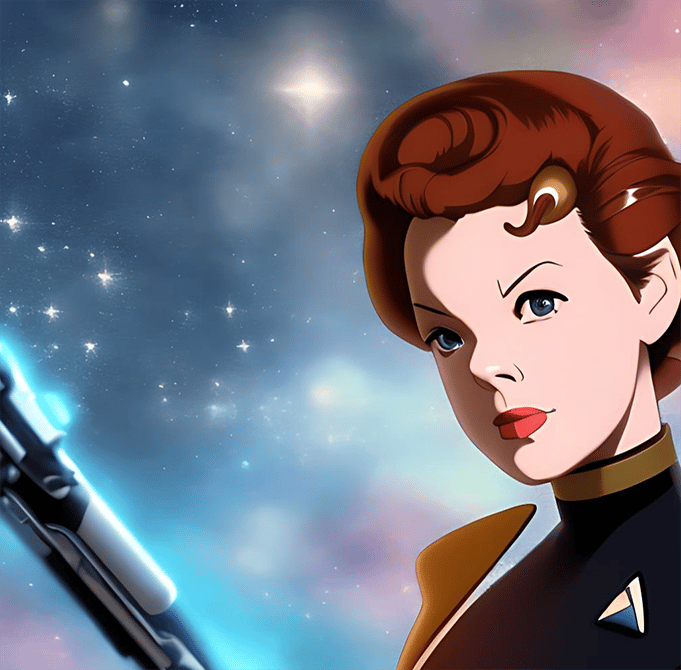 Back in 1962, Judy provided both her voice and singing abilities in the animated film Gay Purr-ee, in which she portrayed the white Turkish Angora Mewsette. With that in mind, why wouldn't she want to explore the final frontier in an animated version of Star Trek?
Lara Croft: Tomb Raider
Judy conquered the worlds of film, television and animation, so it only makes sense that she would eventually turn her attention to video games, taking on the role of action/adventure heroine Lara Croft in Tomb Raider.
Supergirl
Back in the 1940s — well before the character was even created — Judy would have been an ideal Supergirl. During World War II, wouldn't you have bought War Bonds from her?