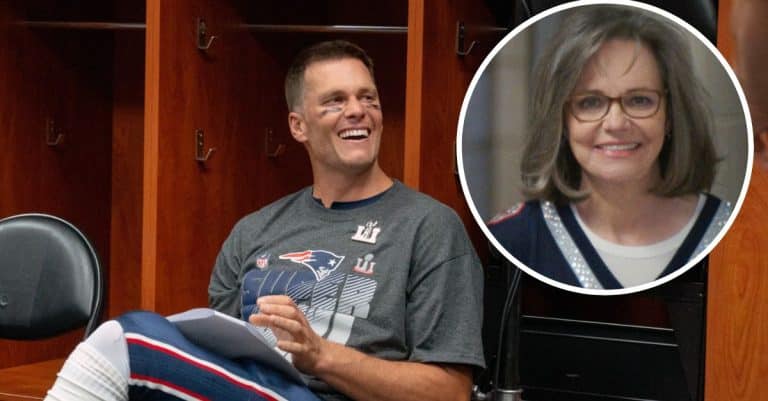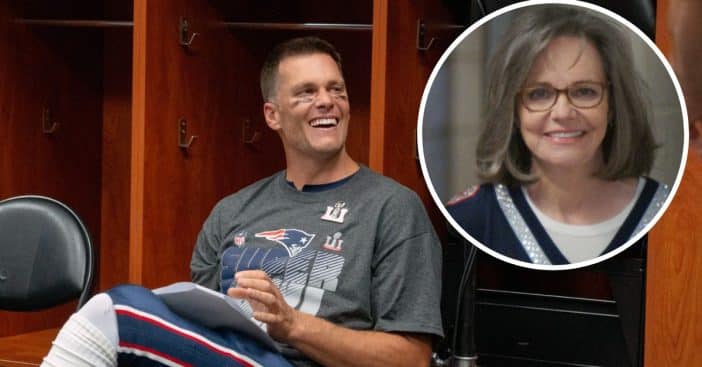 Sally Field, Jane Fonda, Lily Tomlin, and Rita Moreno all star in the upcoming sports comedy 80 for Brady, also featuring Tom Brady. During an interview with Tom Brady and former teammate Rob Gronkowski, Rob suggested that Tom should date Sally after his divorce from Gisele Bündchen.
Rob saw some chemistry between Tom and Sally during a scene in the movie. He joked, "Tom, have you been considering dating Sally Field after that Oscar worthy-performance or what?" Tom responded, "We did have kind of an on-camera little, you know, thing going on. So, it was actually nice. We really enjoyed our time together. So we'll see where it goes from here."
Tom Brady might consider dating Sally Field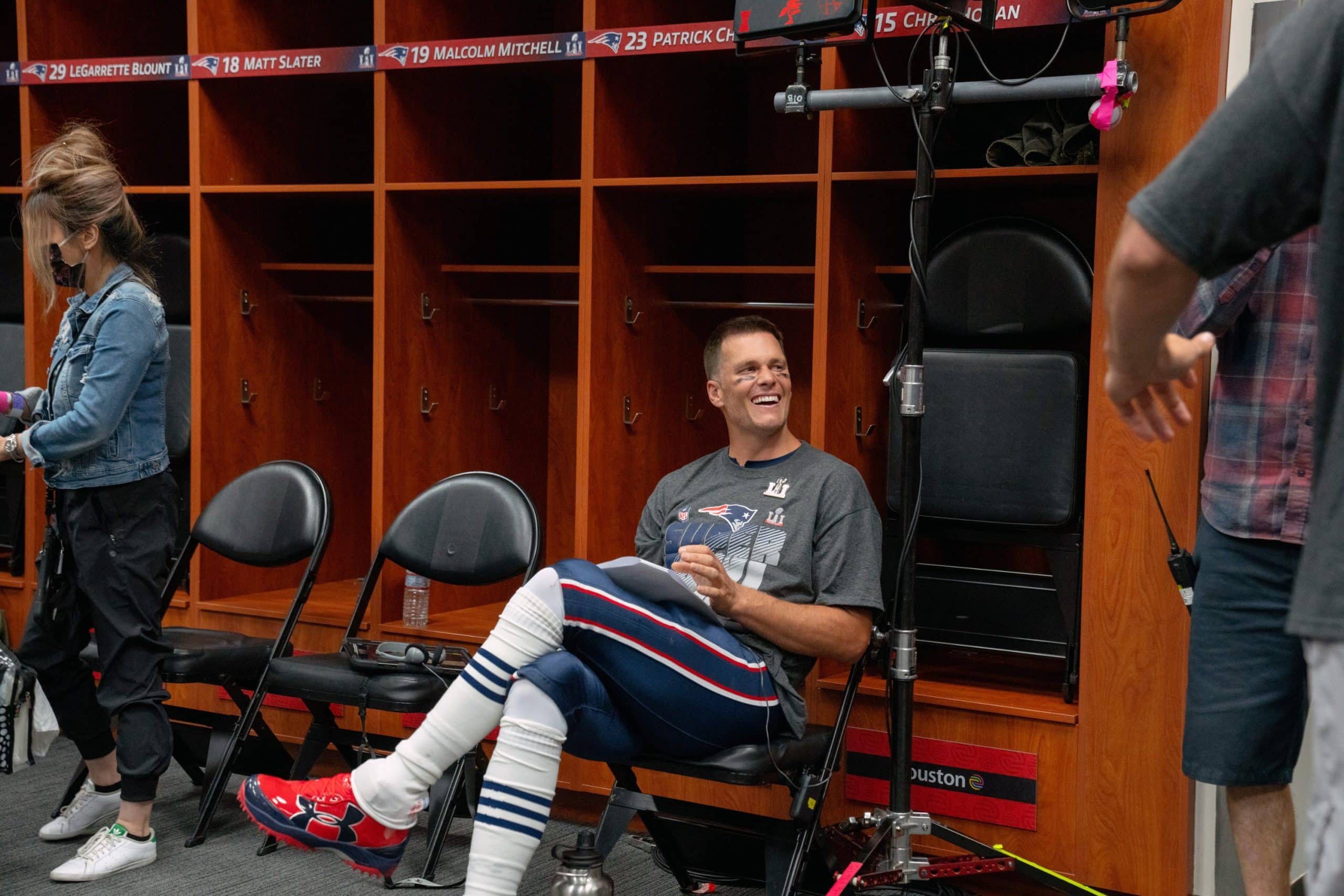 Rob added that Tom also had a "really spicy" scene with Jane too! They both agreed that a lot of their fans will be excited to see the film, which centers around four best friends who are Tom Brady superfans. They travel to see the New England Patriots take on the Atlanta Falcons in the 2017 Super Bowl.
Rob, Tom, and other Patriots players appear in the film. Earlier, Sally talked about how excited she was to meet all of the NFL stars for the first time. She joked that she was welcoming everyone as they came in.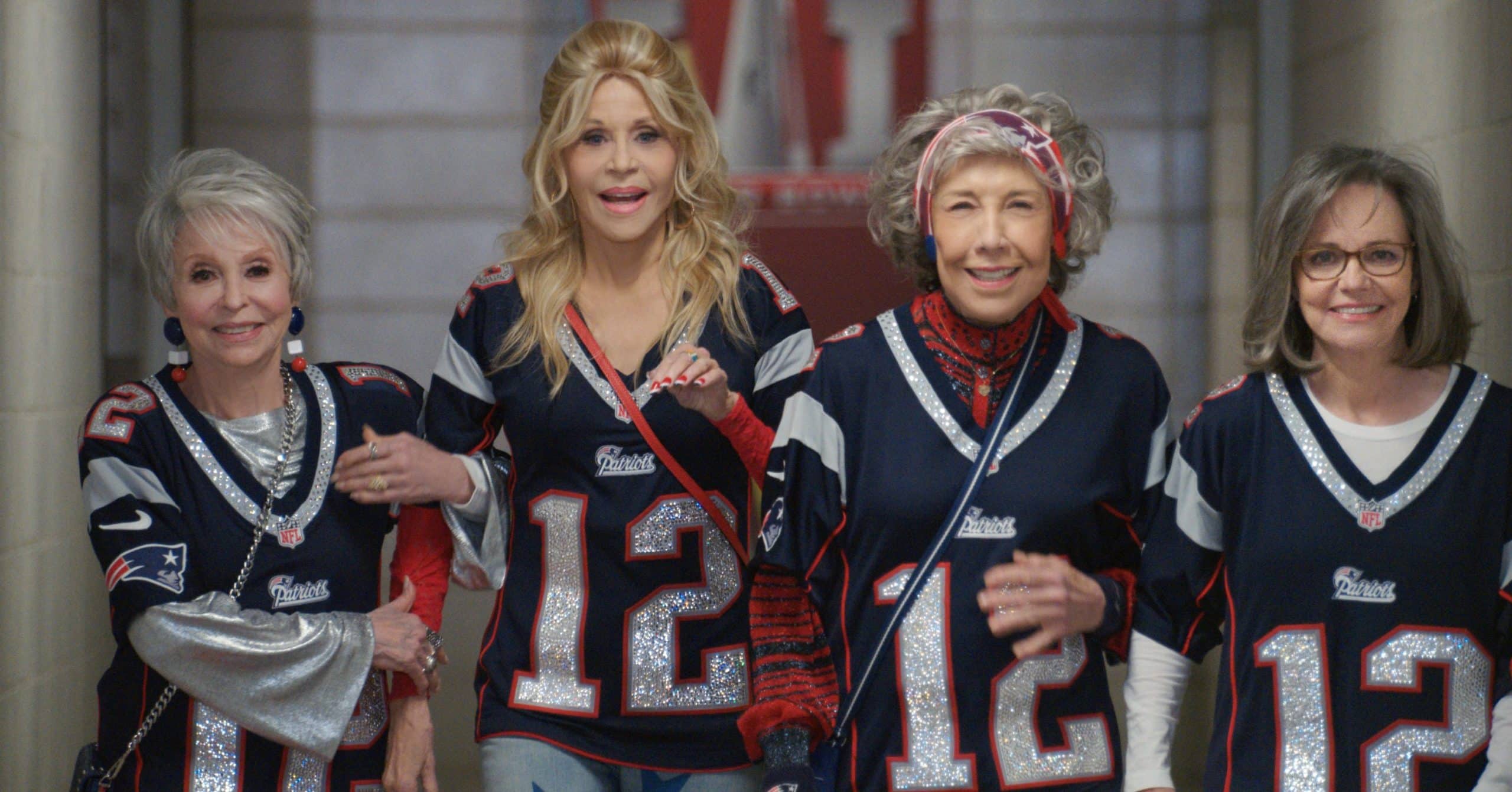 Lily added, "There was no one else. No PAs out there, just Sally." The film premieres everywhere on Feb. 3, 2023.