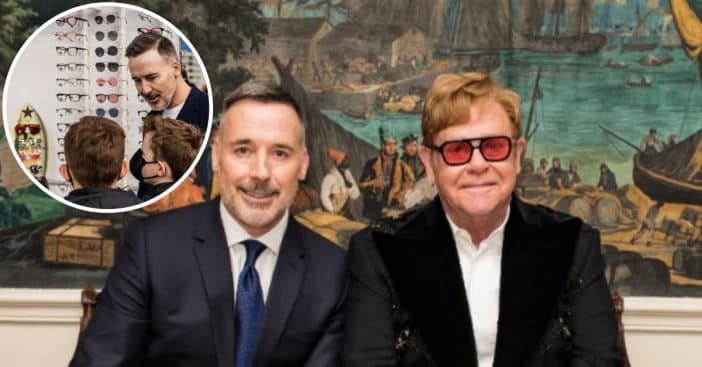 Elton John is one of the most famous performers in the world with a brilliant career lasting over six decades. His songs have topped charts and sold more than 300 million copies all over the world and received numerous accolades like five Grammy Awards, five Brit Awards, two Academy Awards, and two Golden Globes.
Elton is married to Canadian filmmaker, David Furnish, and they have two young sons, Zachary and Elijah together. The 75-year-old has finally decided to retire from music in July 2023 to spend more time with his kids. He made the revelation on the opening night of his latest UK tour in Norwich city.
Elton John's family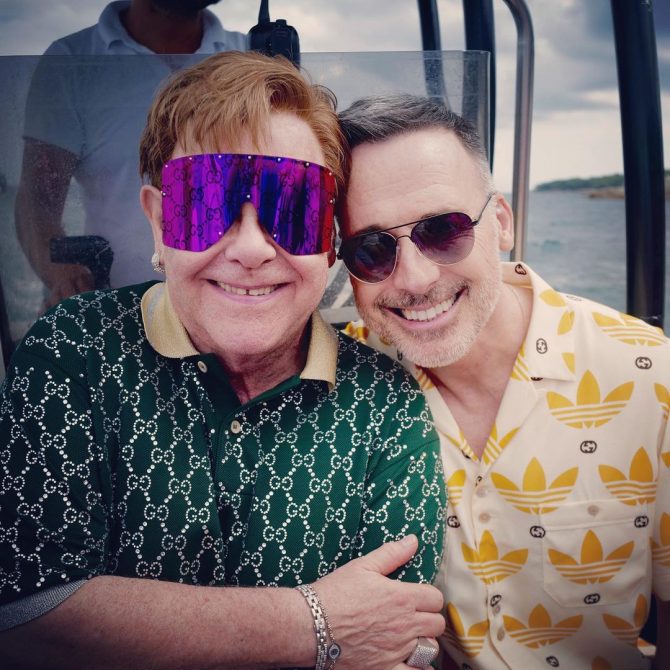 Elton met his husband David Furnish, at a dinner party held at his house in 1993, which was arranged so that he could meet new people. The 75-year-old revealed to Parade in 2010 that the meeting with his lover was held at the time when he had quit drinking and working on his sobriety. "I rang up a friend in London and said, 'Could you please rattle some new people together for dinner here Saturday?'" Elton said.
Furnish was part of the guests that graced the occasion even though he was reluctant to go at first with the thought that the night would be boring.  Elton disclosed that he was instantly taken by him as soon as they met. "I was attracted to David immediately. He was very well-dressed and very shy. The next night we had dinner," he recalled. "After it, we consummated our relationship. We fell in love very quickly."
Elton and Furnish had a civil partnership in 2005 and tied the knot in a lavish wedding ceremony on December 21, 2014, as soon as same-sex marriage was legalized in the UK. Celebrities such as David and Victoria Beckham, David Williams, Ed Sheeran, Hugh Grant, and Gary Barlow attended the event.
"Having our civil partnership was an incredible breakthrough for people that have campaigned for a long time – through the 60s and the 50s in England when it was so hard to be gay and hard to be open about it. And it was a criminal act," Elton revealed his excitement. "So for this legislation to come through is joyous, and we should celebrate it. We shouldn't just say, 'Oh, well we have a civil partnership. We're not going to bother to get married. We will get married."
The lovers welcome a child
The couple welcomed their first child, a son, Zachary on December 25, 2010, through surrogacy, and two years later, his younger brother, Elijah, was born on January 11, 2013, by the same surrogate mother.
The couple was quite happy with Elijah's birth and Elton revealed their enthusiasm in a joint statement made to Hello! Magazine. "[Elijah] completes our family in a most precious and perfect way," he said. "I've learned that a parent's capacity for love is endless. When another child is born, our depth of love just grows deeper and wider, so it was very emotional."
The actor revealed that his kids made him very happy
The 75-year-old further revealed in an interview with The Mirror in 2018 that the addition of his two children to his family has brought more joy to his life than anything money can buy.
"Before we had the children we just had our lives and we would spend money because we didn't have anything else to focus on," Elton told the outlet. "I've learned that the simplest things in life, like having a minute with them, are worth more than any painting, any photograph, any house, or hit record."
Elton John chose Lady Gaga as his son's godmother
Lady Gaga and Elton John are two sides of the same coin based on their eccentric nature which is why he chose her as the best person to serve as godmother to his two kids. Elton revealed in a 2013 interview with Extra that he loves Lady Gaga because, despite her busy schedule, she still finds time for the boys and bathed Zachary moments before a show in Las Vegas. "She was ready to go, all dressed up like Audrey Hepburn, but was prepared to do it," he said. "We're all bonkers in this business, but we're human beings at the same time."
The couple believes she is a very great influence on their kids and shares a huge love for them. "She bathes them, she sings to them, she reads stories to them," he explained. "She's the greatest godmother. She really cares."
The couple is determined to teach their children to be independent
Elton and Furnish are working towards teaching their kids to appreciate the value of money and learn the basic principles of saving for the future. Elton disclosed to The Guardian that he wants the boys to understand life. "They get £3 pocket money, but £1 is for charity, £1 is for saving and £1 is for spending, they get three coins and put them in separate jars. And they have to work for it- help in the kitchen, help in the garden," the singer explained. "They've got to learn the value of doing something and earning something for themselves."
Despite being into show business, the couple revealed that Zachary and Elijah live a very normal life away from the glamour of their parents. "They live a very local life in old Windsor, they go round their mate's houses, it's not such a showbiz life as such," Elton disclosed. "They're not stuck behind the gates of a mansion. Saturdays when I'm home, we go to Pizza Hut with them, we go to Waterstones, we go to the cinema. I've never been a recluse, I've never hidden away. I'm on the school run."
Also, the Grammy Award winner who is very wealthy revealed to British media in 2016 that he is not leaving his fortune behind for his children because he believes that "it is terrible to give kids a silver spoon" as it could destroy their lives.